Astronauts return to Earth on Russian Soyuz spaceship
Yelena Serova, Alexander Samokutyaev and Barry Wilmore landed in snowy Kazakhstan just after sunrise on Thursday morning
Two Russian cosmonauts and an American astronaut returned to Earth aboard a Soyuz space capsule after spending six months at the International Space Station.

Yelena Serova, Alexander Samokutyaev and Barry Wilmore landed in snowy Kazakhstan just after sunrise on Thursday morning.

"The Expedition 42 crew is back on Earth," said NASA commentator Rob Navias on the US space agency's live broadcast of the event.

"They have landed in a vertical position, upright," he added, citing Russian search and recovery forces which routinely go out to pick up the returning spacefarers after they touch down on the remote steppe southeast of Dzhezkazgan.

The trio left Earth on September 26. They spent 167 days in space and traveled more than 70 million miles (112 million kilometers) during that time, NASA said.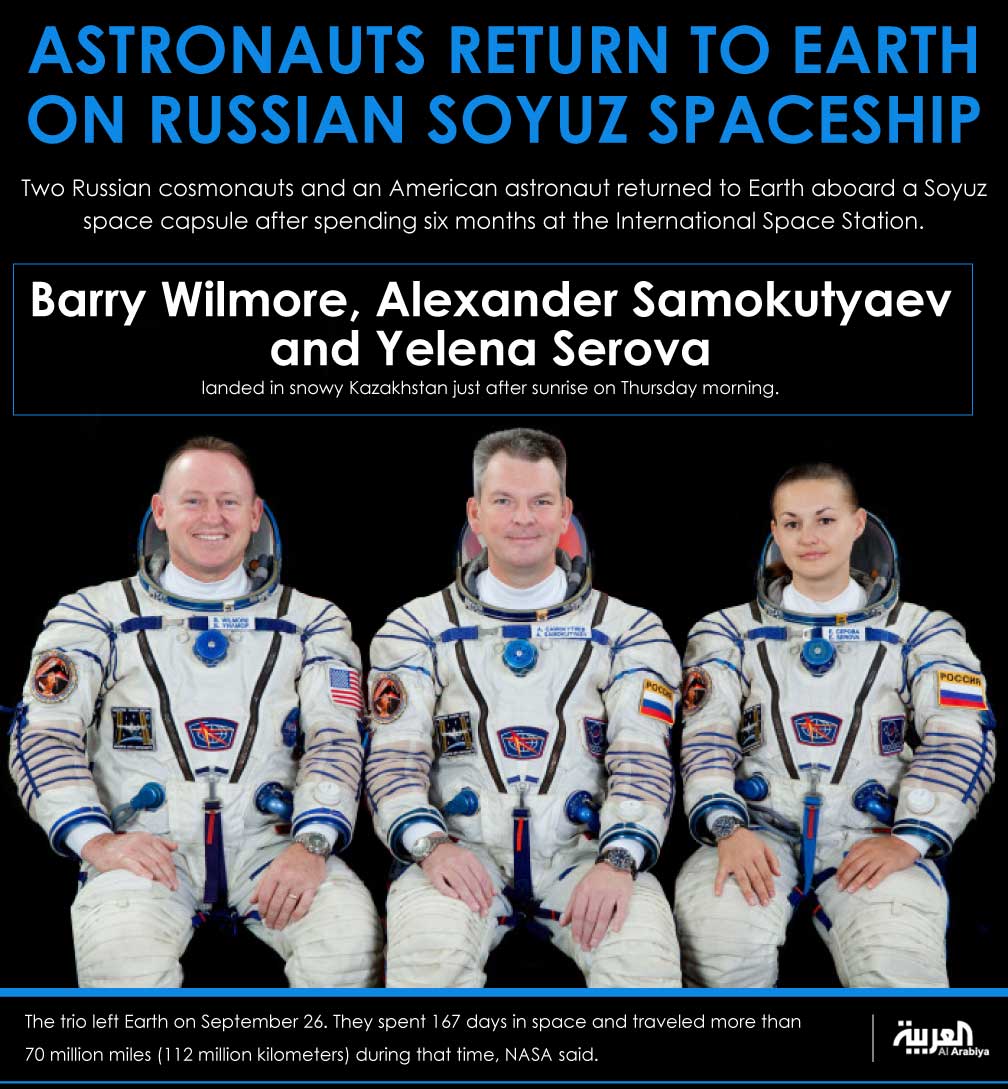 The next crew launches from Baikonur, Kazakhstan on March 28.

The men on board will be US astronaut Scott Kelly and Russian cosmonauts Mikhail Kornienko and Gennady Padalka.

Kelly and Kornienko will stay at the research outpost for an entire year instead of the usual six months, "collecting valuable biomedical data that will inform future deep space, long-duration missions," NASA said.