A makeup tutorial to hide abuse? Spoof ad wins YouTube contest
The campaign is meant to encourage viewers to donate to establish hotlines for women who victims of domestic abuse across the MENA region
Al Arabiya News is marking International Women's Day, and the 20th anniversary of the Beijing Declaration on gender equality, with a special series profiling leading women and women's rights in the Arab world.
A 60-second spoof advert where a women shows how to apply makeup to cover up facial bruises from domesic abuse has this week won a YouTube-powered competition at a Dubai advertising festival.
The winners of the competition, Shafiq Alam, 35, and Mohamad Sarhi, 33, both from Jeddah, portrayed a female Saudi "vlogger" giving a tutorial on how to conceal facial bruises with makeup – a parody spin on the growing popularity of beauty channels on YouTube, as part of a campaign hotline against domestic abuse in the Arab World.
The Dubai Lynx advertising competition called on talents from the Middle East and North Africa region to produce an ad campaign on behalf of the U.N. women's body and post them on YouTube within a week.
The campaign is meant to encourage viewers to donate to establish hotlines for women who victims of domestic abuse across the MENA region.
The video concluded by urging viewers to donate to the U.N. body to support the set-up of hotlines throughout the region, citing that one out of three Arab women have experienced some form of abuse in their lives.
"Women are still victims of domestic violence…and most importantly of silence," reads a message at the end of the video.
"The silence surrounding violence against women in the region needs to be broken, violence against women and girls is the single most harmful practice in achieving equality," Regional Director of U.N. Women Mohammad Naciri said in a press release.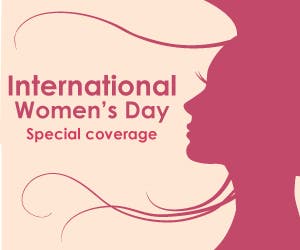 This article is part of Al Arabiya News' Special Coverage on International Women's Day.