Bibi and wife's victory kisses spark online buzz
It's rare for an Israeli PM to publicly kiss his wife but Netanyahu did not shy away as he showered his wife with up to 13 kisses
It's rare for any Israeli premier to be seen kissing his wife during a public speech addressing the nation, but Benjamin Netanyahu's series of affectionate pecks have caught the eye of the media.
The overjoyed Netanyahu inundated his wife Sarah with kisses on Tuesday, with one website counting the kisses, reportedly amounting to 13 during his speech after a preliminary vote count showing he was leading the Israeli election race.
Netanyahu, who became the longest serving leader in Israel after winning his fourth term Wednesday, thanked his wife for her support.
The kissing caught the attention of some on social media.
"What is this kissing-Sara-thing on stage?" one wrote while another posted: "Pro #Netanyahu crowd chanting "He's a magician" Netanyahu fake kissing his wife. Very smug. He thanks everyone. Agst all odds we got big win."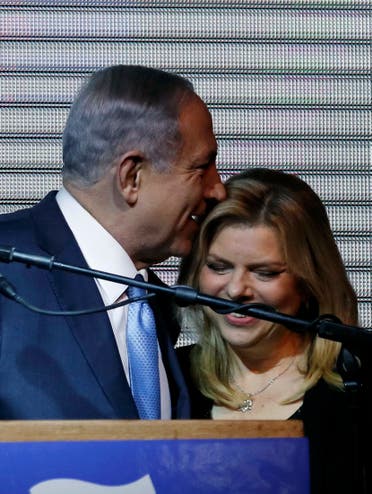 Netanyahu won the elections in spite of earlier reports targeting Sarah and her hefty expenditures.
Israel's state auditor investigated spending practices of Netanyahu and his wife and their former caretaker is suing them for alleged mistreatment.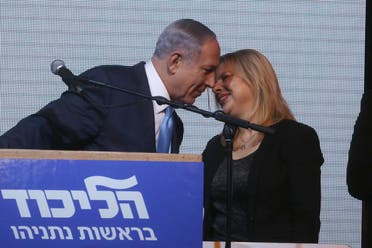 With 99.5 percent of votes counted, Netanyahu's Likud party won 30 seats in the 120-member Knesset, comfortably defeating the Zionist Union opposition on 24 seats.
"Against all odds: a great victory for Likud, a great victory for the national camp led by Likud, a great victory for the people of Israel," Netanyahu tweeted.
Netanyahu served as prime minister for three years in the 1990s and returned to office in 2009.