'Happy' Pharrell mobbed at U.N. General Assembly
Pop star Pharrell Williams addressed the General Assembly on the International Day of Happiness
The U.N. podium has been the scene of countless speeches both passionate and dull, but on Friday the audience was not world leaders but children, and they mobbed the speaker.

Pop star Pharrell Williams -- best known for his viral hit "Happy" -- addressed the U.N. General Assembly on the "International Day of Happiness" as he raised his voice on the dangers of climate change, according to Agence France-Presse.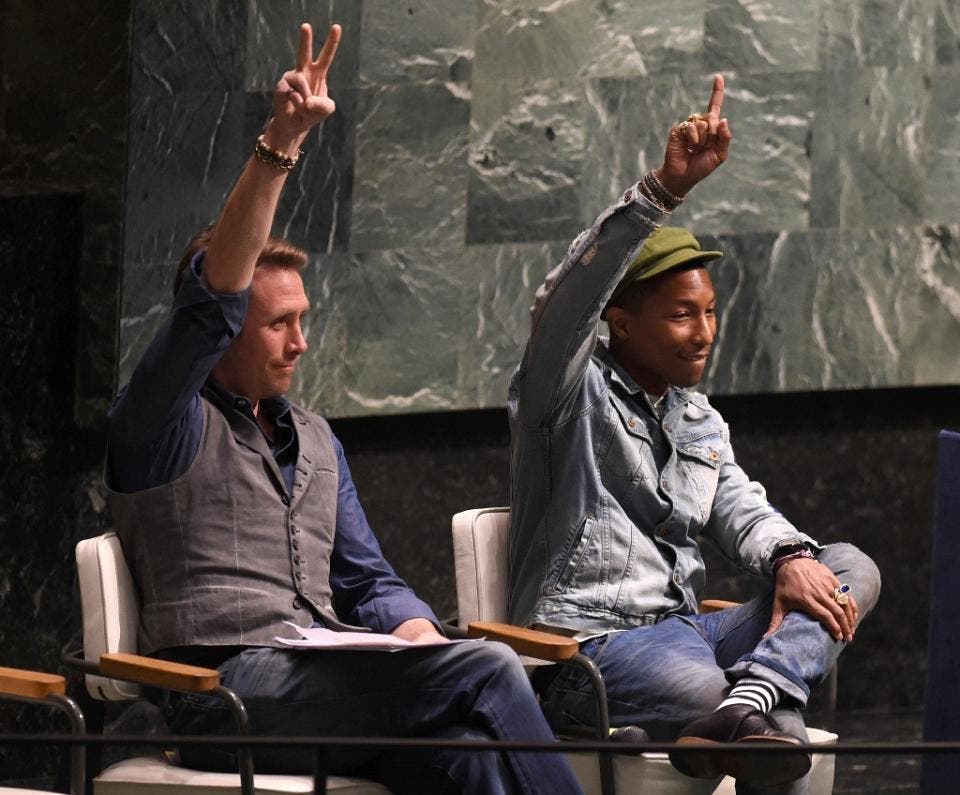 After he spoke, "Happy" came on the speakers of the normally solemn hall as dozens of teenagers and younger children raced toward him with their camera phones in hopes he would dance.

U.N. security guards rushed into the crowd in fear of a stampede as an official took the microphone to urge everyone to step back.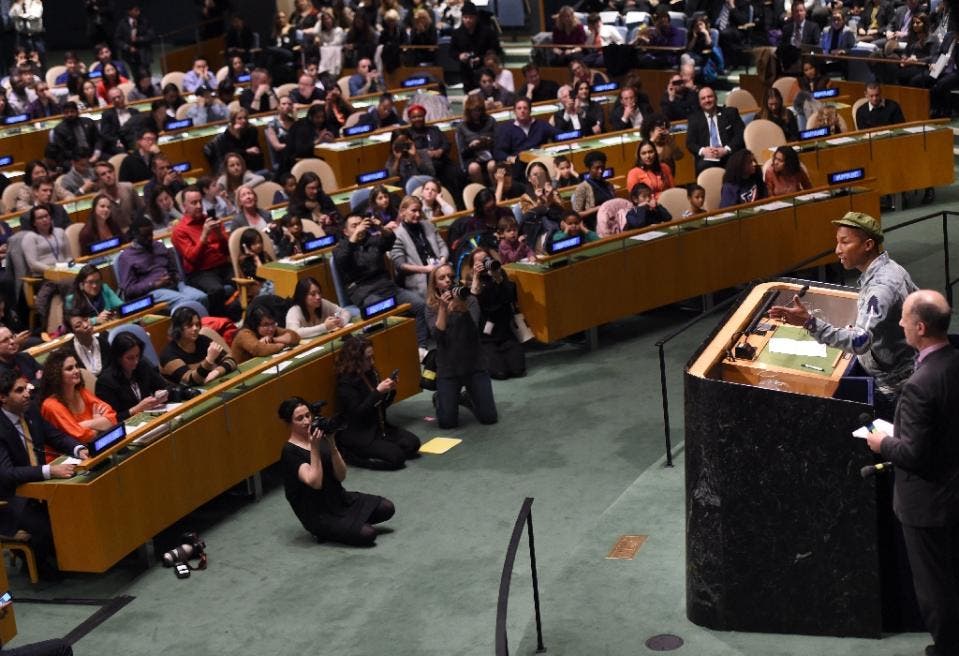 "You should know that happiness is your birthright," Williams told the hundreds of assembled children, whose placards all read "#happyplanet" instead of the usual names of U.N. member states.

"If you don't take care of your home, you don't have a life, so we have to now transition from climate change to climate action," he said.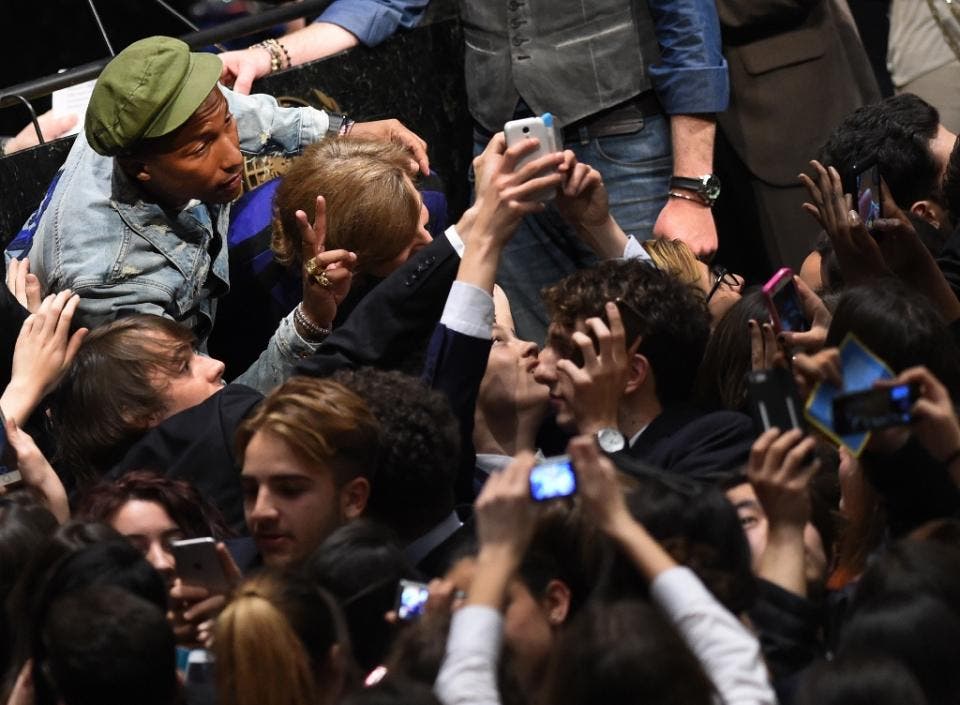 Williams has been working with former U.S. vice president Al Gore to organize global concerts in June to build public pressure for a U.N.-backed agreement on climate change at a conference late this year in Paris.

Environmentalist Philippe Cousteau Jr joined Williams to warn that climate change's effects were looking even worse than initially feared, pointing to Cyclone Pam, which recently ravaged the Pacific island of Vanuatu, as well as the rapidly melting Arctic ice.

"One of the scary things about climate change is that all of our predictions have been too conservative," said Cousteau, the grandson of legendary French ocean explorer Jacques Cousteau.
[With AFP]