Famous fat cat in Turkey named 'Stone Head' loses weight
Vets expect the fleshy feline to be discharged in one and half months
After a drastic diet, a famously fat cat in Turkey has lost over 5 kilos in four months – the equivalent weight of a normal large house cat, the Istanbul-based Hurriyet Daily News reported on Saturday.
Known as "Stone Head," a Turkish expression meaning "dumb person," the oversized moggie was hospitalized by his owner in order to save him from an almost certain chubby oblivion.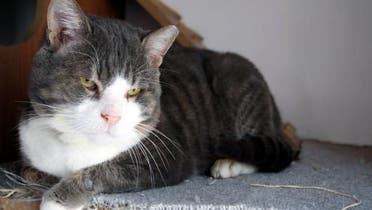 "Only three extra kilograms left," Ayse Yazıcı, the corpulent cat's vet told the state-run Anadolu Agency, adding that the fleshy feline now lived off only one meal a day – down from his usual three – and his meals were now fully protein-based and low in fat.
Vets expect the cat to be discharged in one and a half months.