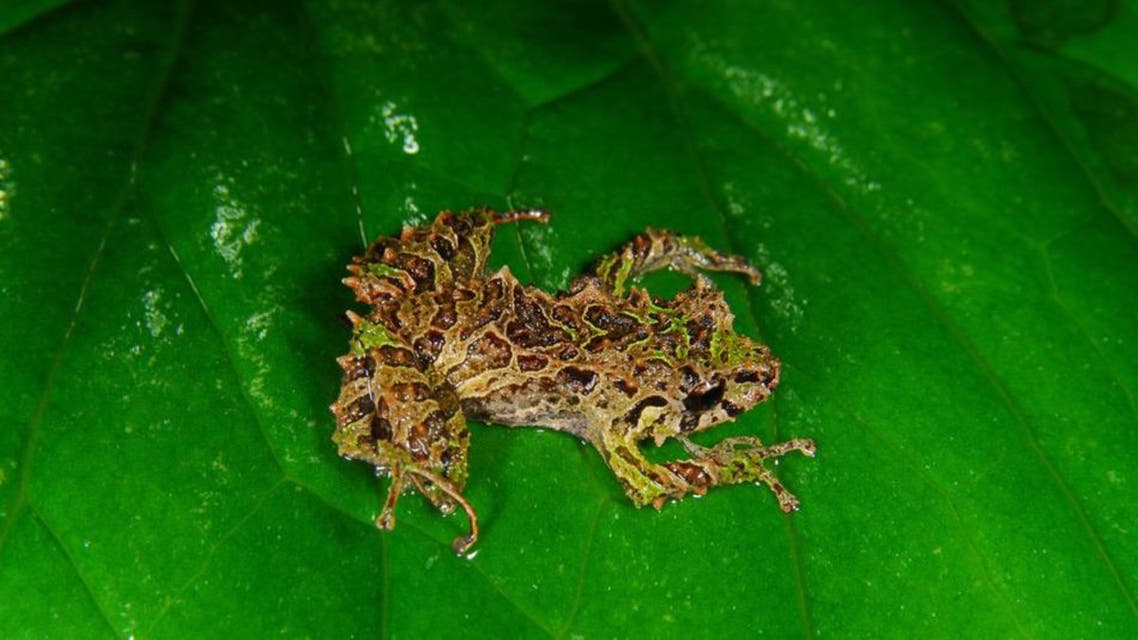 Fingernail-sized frog found to be first shape-shifting amphibian
The tiny 'mutable rain frog' can easily camouflage itself by morphing its skin texture from spiny to smooth in just minutes
A fingernail-sized frog, discovered on the western slopes of Ecuador's Andes Mountains, is thought to be the first shape-shifting amphibian ever found, Live Science reported.
The tiny "mutable rain frog," or "Pristimantis mutabilis," can easily camouflage itself by morphing its skin texture from spiny to smooth in just minutes.
The rain frog was found by scientists from Cleveland's Case Western Reserve University and Cleveland Metroparks during their annual survey of the reserve's amphibian population.
The western slopes of the Andes Mountains are a protected cloud forest reserve and is considered to be a biodiversity hotspot.