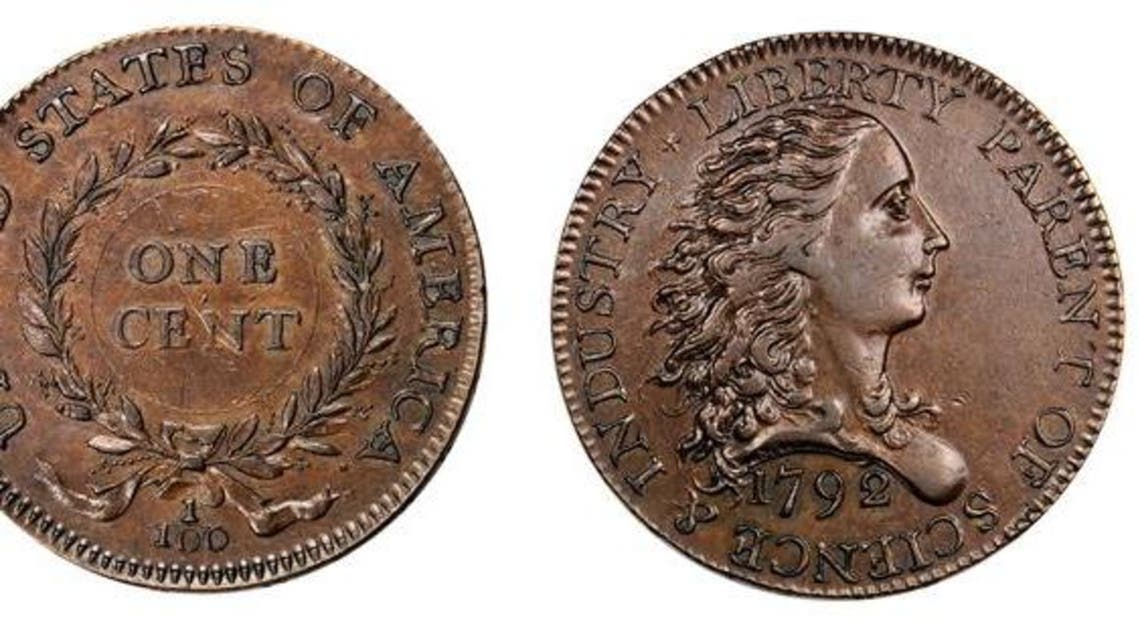 Prototype U.S. penny sold for 117.5 million pennies
The ultra-rare Birch Penny is one of only seven known to exist
A rare prototype of the first American penny, dating from 1792, has just changed hands for 117.5 million pennies at an auction in Baltimore, Maryland.
The Birch Penny - one of only seven known to exist - was among the highlights of a two-day sale of rare U.S. coins, medals and paper money.
Stack's Bowers Galleries of Irvine, California, which organized the auction, said it went for $1.175 million, including buyer's premium, late Thursday.
The buyer was not identified, but the coin - engraved the year Congress created the U.S. Mint, and nine years after the American Revolutionary War - was the second Birch Penny to be sold this year.
The first was snapped up by a Beverly Hills rare coin dealer in January for $2.585 million at an auction in Florida. It had previously sold in 1981 for $200,000.
Named for engraver Robert Birch, the penny sold Thursday depicts Lady Liberty encircled by the words "Liberty parent of science and industry."
The flip side reads "United States of America," "one cent," and the fraction 1/100.
"The Birch cent is, simply, the first of a cultural phenomenon that is known the world over - it is the first American cent," said Stack's Bowers in its auction catalog.