Lebanon's Haifa says Tunisia 'needs a Sisi'
In June, the diva had congratulated Egypt after the former army chief was officially announced president
Lebanese diva Haifa Wahbe praised Sunday Egyptian President Abdel Fatah al Sisi during a talk show in Cairo.
Wehbe, who made the comments during a show on MBC Masr, said that ahead of the Tunisian presidential elections, she had hoped that the Arab country would get a "man like Sisi, and they ended up getting (President Bajji Qaed) Essebssi."
She added that politicians in the Arab World tend to respect promises they make to their citizens.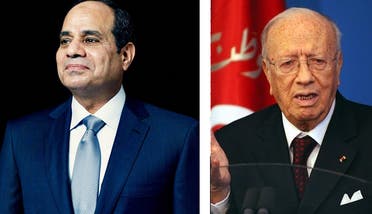 In June, the diva congratulated Egypt after the former army chief was officially announced president.
"I can't begin explain my feelings as I am watching the results of the [presidential] elections and the joy of the Egyptian population with the victory of President Abdel Fattah al-Sisi," Haifa wrote on her personal Twitter account.
"Congratulations to the mother of the world. [Wishing Egypt a] new era of security and stability," she added.