Obama strikes 'lightning pose' during visit with Usain Bolt
Along with the video, the six-time Olympic champion said he was honored to have met the president
President Barack Obama met this week with Usain Bolt during his visit to Jamaica and did not resist striking the African sprinter's tradermark "lightning pose."
"Nobody's ever been faster than this guy, ever!" Obama said in a video that Bolt posted on his personal Instagram account.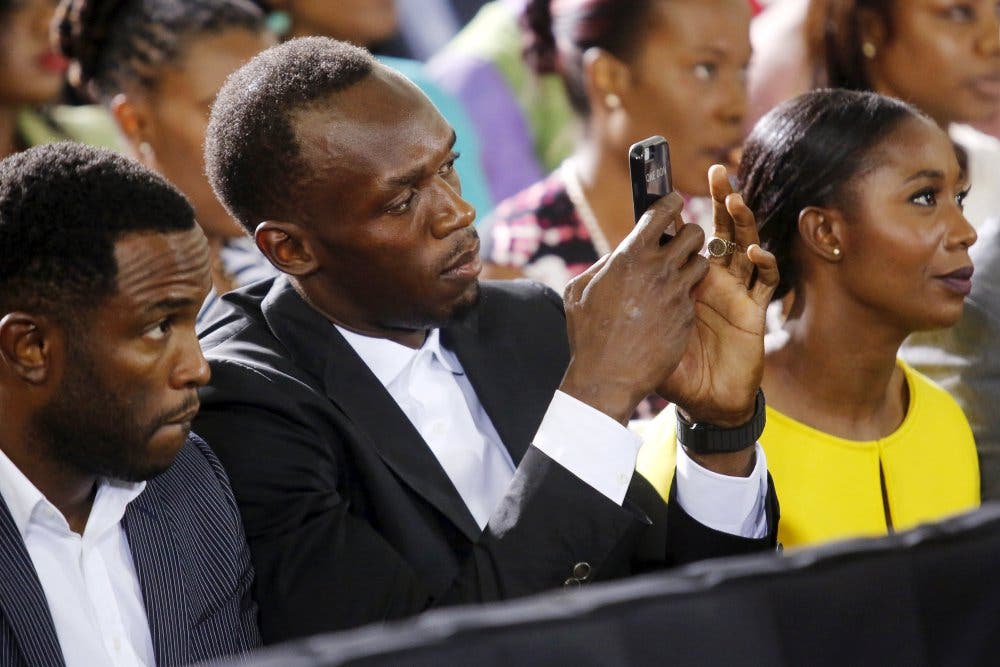 "Wait, wait should we get a pose here? Come on man show me," Obama said before the duo busted out in Bolt's signature pose for cameras.
Along with the video, the six-time Olympic champion said he was honored to have met the president.
The president's visit to Jamaica was the first since his election.
Obama became the first president to journey to Jamaica since Ronald Reagan in 1982.