Braving the rain, 200 Palestinian couples hold mass wedding
Mass weddings, often sponsored by charities, have become a common occurrence in Gaza
Bad weather did not prevent 200 Palestinian couples to get married in a mass wedding in Gaza City on Saturday, Palestinian news agency Ma'an reported.
"Even the rainy weather did not stop this wonderful ceremony," the mother of one groom, Rami Abu Amro said, according to a Sunday Channel 2 report.
"Now he can start a family despite all the difficulties."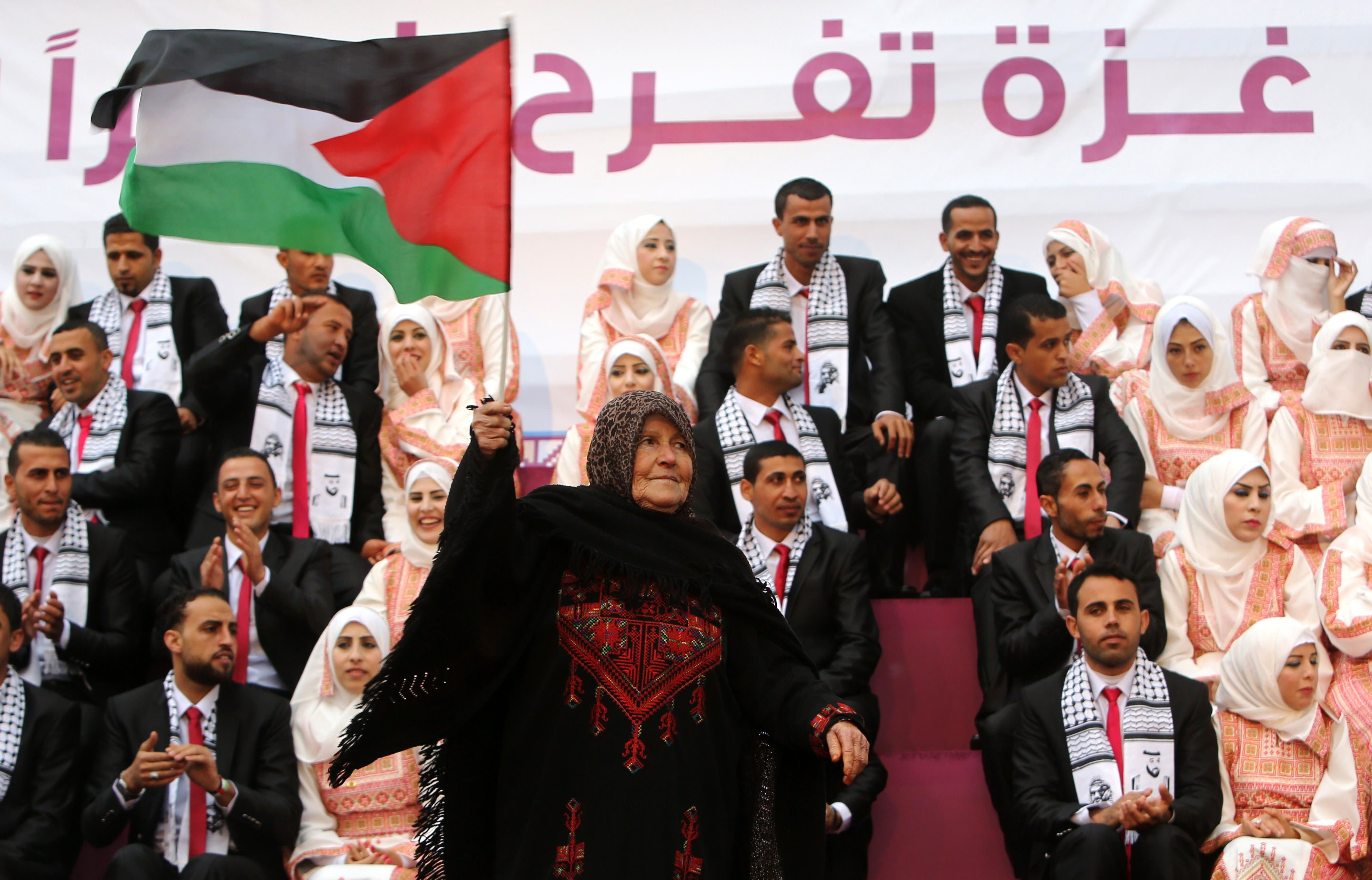 Mohammed and Fatima Baraka, one of the newlywed couples, said they were "exuberant to be married in such a traditional and well-organized setting," reported the news agency.
Mass weddings, often sponsored by charities, have become a common occurrence in Gaza, where traditional ceremonies cost a fortune, forcing money young couples to delay getting married.
"Gaza's youth suffer considerably, and wedding expenses are very high," one bride explained.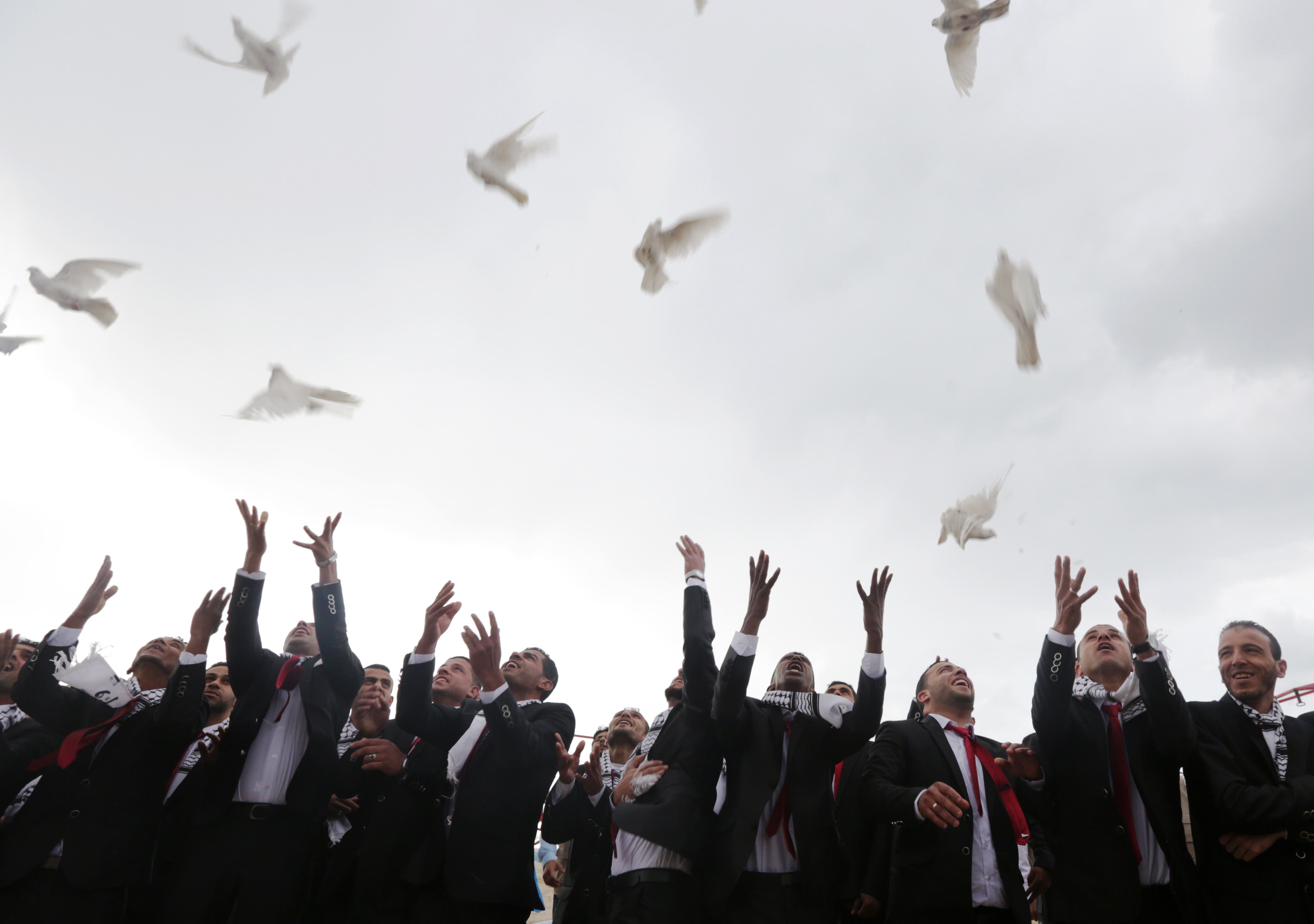 "I have been engaged for two years but because of money, we have not been able to get married until now," she said.
The Gaza Strip is in need for such projects that serve the youth "who have lost their rights" under the Israeli blockade, Ma'an reported political analyst Talal al-Shareef as saying.
The injured, the poor and prisoners were among the couples selected for the ceremony. Some were selected because they came from families who had lost relatives in conflict with Israel or those who have lost their homes during the 2014 war on Gaza.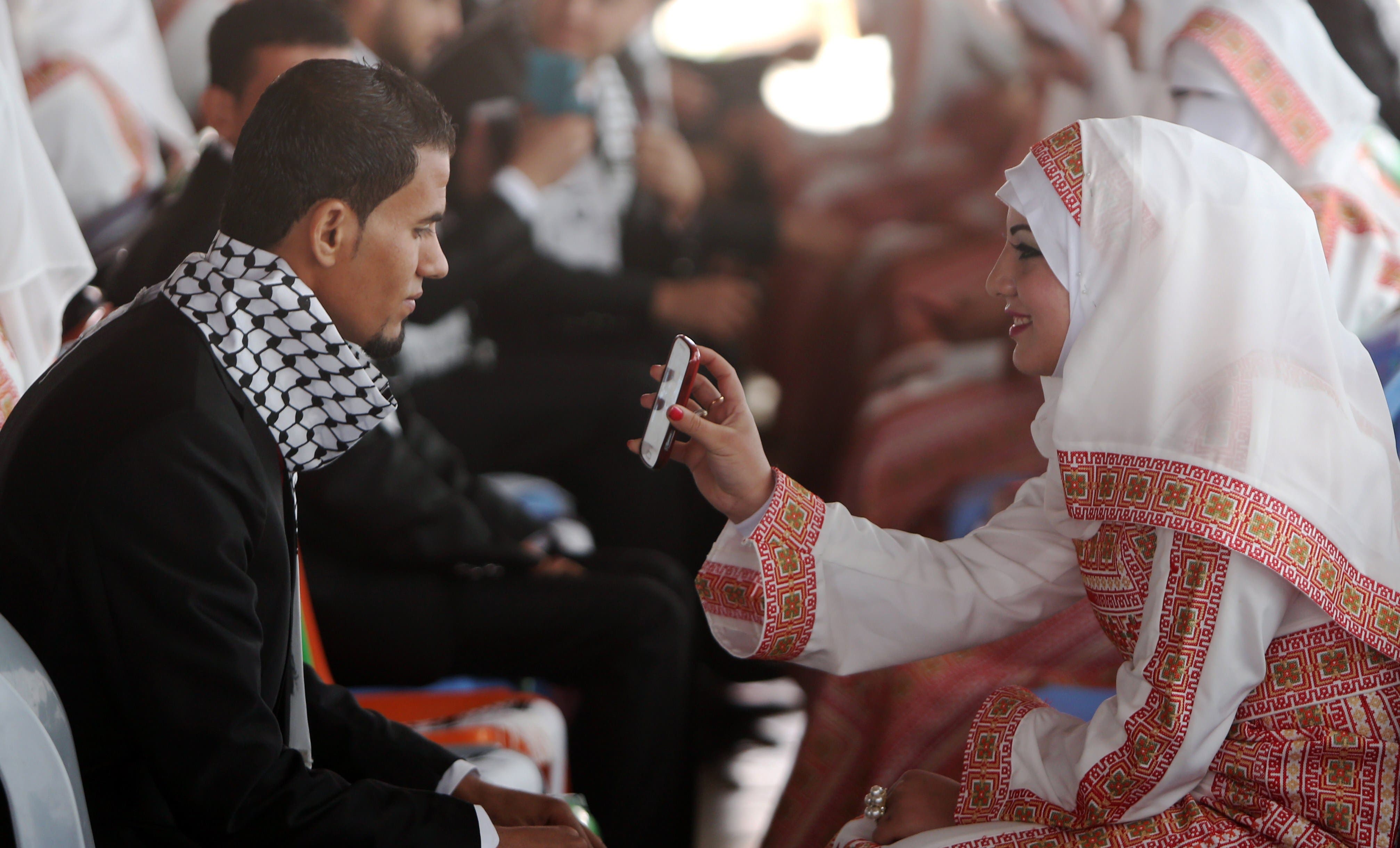 Up to 5,000 people have attended the ceremony.
The ceremony, entitled "Gaza Rejoice" was funded by the President's Khalia bin Zayed Al Nahyan Foundation, and organized by the Palestinian Center for Human Perseverance, Fata.