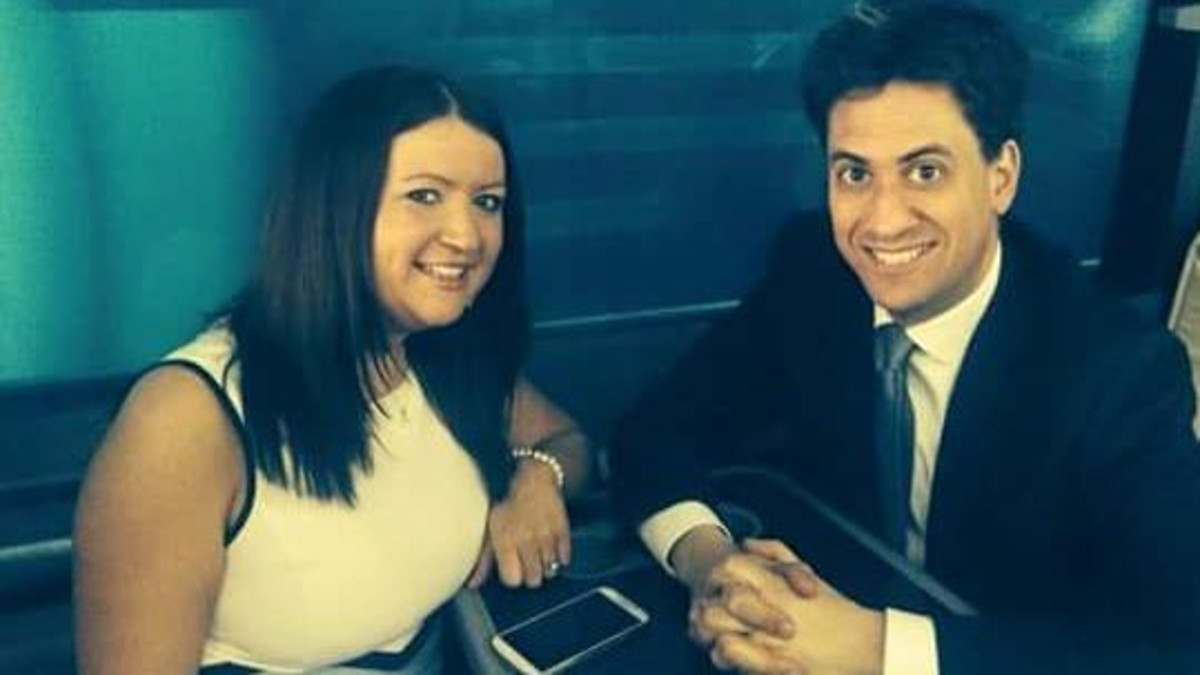 British Labor leader Ed Miliband mobbed by hen party
Prime Ministerial candidate stopped for "selfies" and "high fives" whilst campaigning.
Ed Miliband made one bride-to-be very happy on Sunday after making a surprise appearance at her hen-party in Chester, England.
Nicola Braithwaite and her friends were overjoyed that the politician got off his campaign bus for "high fives" and "selfies" with the group after inviting Miss Braithwaite on board for a photo.
Braithwaite and her friends had been celebrating when one of the group spotted Miliband's bus having gone outside for a cigarette.
The Labor Party leader had been campaigning in the surrounding area ahead of the British General election on May 7 before the group of 25 women stopped the bus.
A video shows the party negotiating with senior aide Bob Roberts before Braithwaite was invited on board the bus for a photo. Miliband is also shown going to the door of the bus while some of the women can be heard shouting "Selfie! Selfie! Selfie!" and another can be heard shouting "Hashtag Ed!"
Several of the women later took to Twitter to publish what went on. Braithwaite herself also later joked "maybe he'll make the big day!" on the social network.
The politician's secretary, Anna Yearley, tweeted "Definitely the best part of our day – Ed & the hen party."