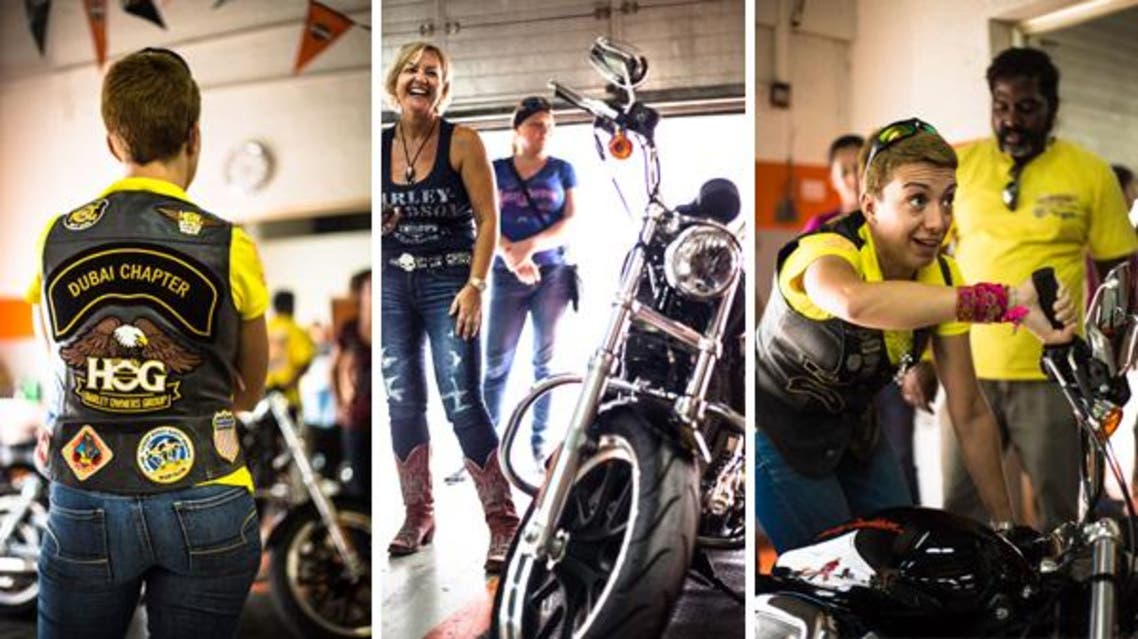 Fast, but not-so-furious! Dubai's 'Biker Babes' trend gathers pace
The Harley riders go on weekly rides around Dubai and across to various emirates
Forgoing Friday brunches and Louis Vuitton shopping sprees, a growing number of women in Dubai instead opt to spend the weekend soaking up petrol fumes and engine grease.
U.S. motorcycle maker Harley-Davidson held a women-only garage party on Friday 24 April aimed at drawing in new lady riders and teaching existing riders new skills, from how to check oil to how to lift the formidable vehicles - that commonly weigh 220 kilograms and above.
About 30 women and children in Harley-issue leathers turned up to the event which was a strict man-free zone, with the exception of two slightly daunted male Harley instructors.
Ladies of Harley Officer Susanne Kruppa says there are more than 120 women who are part of their group, and growing – though that number represents a steady core of about 20 regular enthusiasts.
The garage party is part of a series of activities aimed at "bringing the ladies a bit closer – not just the riders, but also the pillion ladies."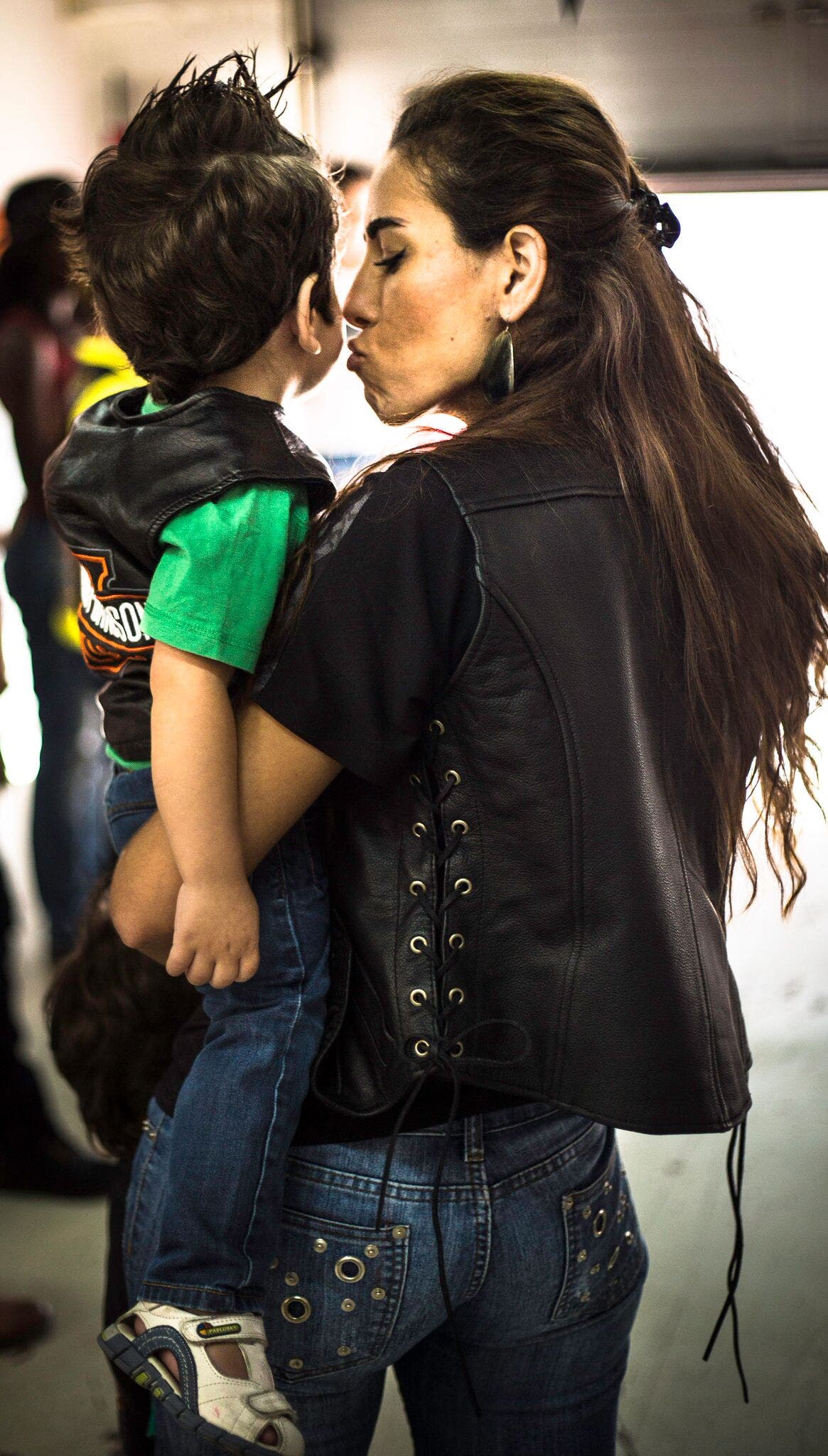 "Behind every rider guy is a rider lady," she declares, tweaking the old-yet-valid saying about every good man.
Kruppa, a mother of two from Germany, only began riding motorcycles a year ago, after spending around six months as a pillion passenger.
"On a pillion it becomes – I won't say boring, but you get this feeling: 'I will ride too'."
Kruppa, 42, says she had never thought about riding in her native country, primarily because of the inconsistent weather. But moving to Dubai about five years ago changed that excuse.
"I was always impressed by people riding Harleys. We made a lot of vacations to the U.S. and I was always excited by these bikes passing by but I never thought I'd ride a Harley...maybe it's an age thing, sometimes you have to do something crazy."
In the tread marks
So how does the rest of her family feel about this bold new hobby?
"The kids like it, to have a cool mother. They don't say 'Mum is riding a motorcycle,' they say 'Mum is riding a Harley'."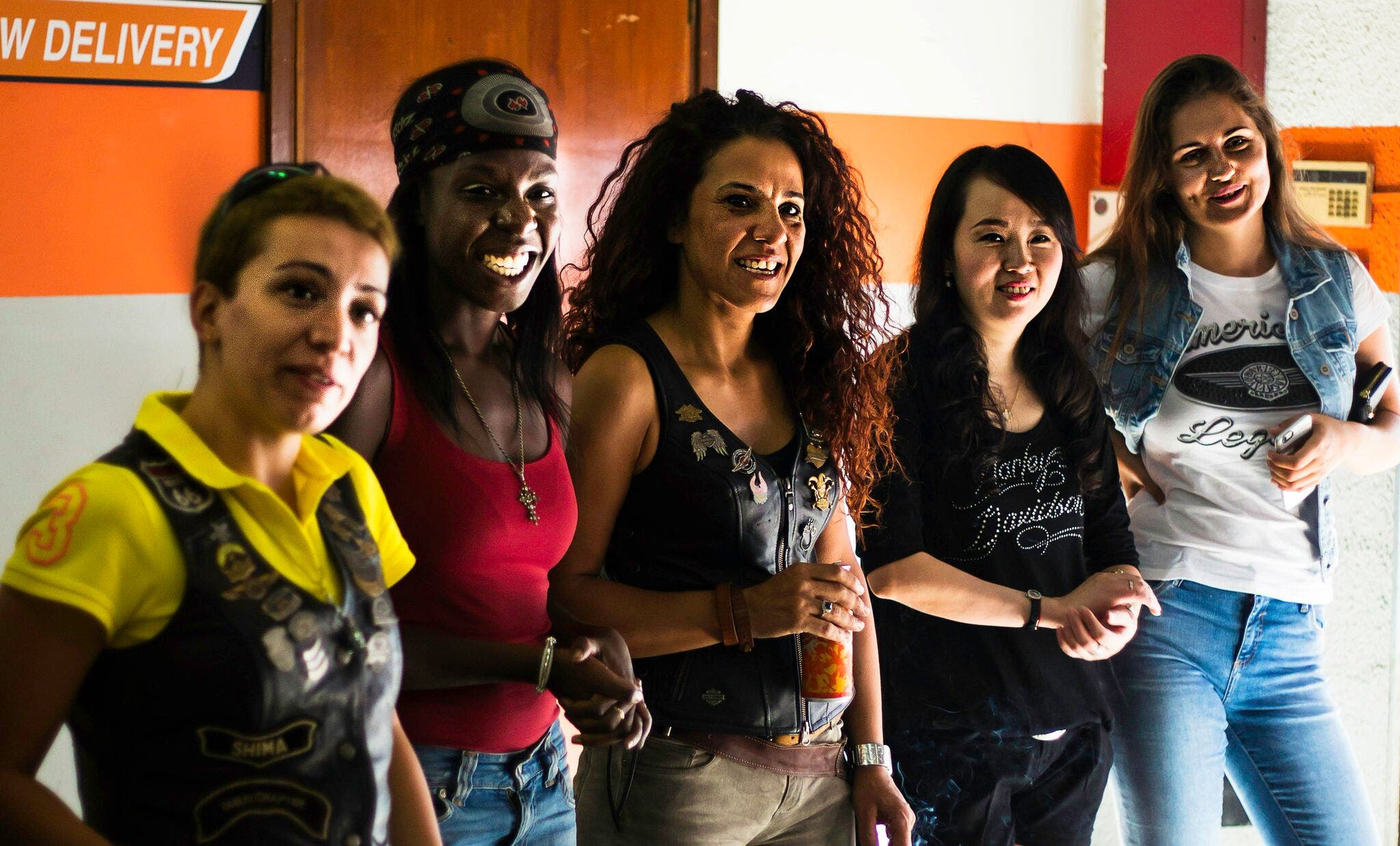 Though it may be a case of 'do as I say, not as I do'; Kruppa admits she is uncertain about how she'd feel about her two daughters, aged 11 and 17, following in her tread marks.
"I'm not sure, maybe when they're older – my age," she laughs.
The Harley riders go on weekly rides around Dubai and across various emirates, both as a ladies-only group on Friday mornings and a mixed group on Tuesdays. The close-knit community has provided a home away from home, Kruppa says.
"You come close together, everyone's on the same side. We are all expats and it's nice to be together, it's interesting, all the ladies are from different countries, with different cultures and religions but at the end we are all the same."
The women come from countries as diverse as Morocco, Russia, the UK, Lebanon and India, and work in industries across the spectrum like teaching, IT – there is even a plastic surgeon amongst their number.
French-Moroccan Alexandra Bouchra has been in Dubai for 10 years, but riding motorcycles for the past two.
"I had biker friends, but it was never in my plan really to ride. I started to ride in a pillion and I found myself. I used to be alone here in Dubai, but with biking it's a family. You feel you are with the same group all the time."
No return
Soon Bouchra too was chasing the biker dream, moving on to her own bike in less than a year. Once you go bikie, she says, you never go back.
"It's amazing, you feel free."
Though she notes: "It's not like I was lacking freedom, I have always been a free woman."
The studio lighting company regional business development manager grew up in a family with four brothers, so was never one for conventional ideas.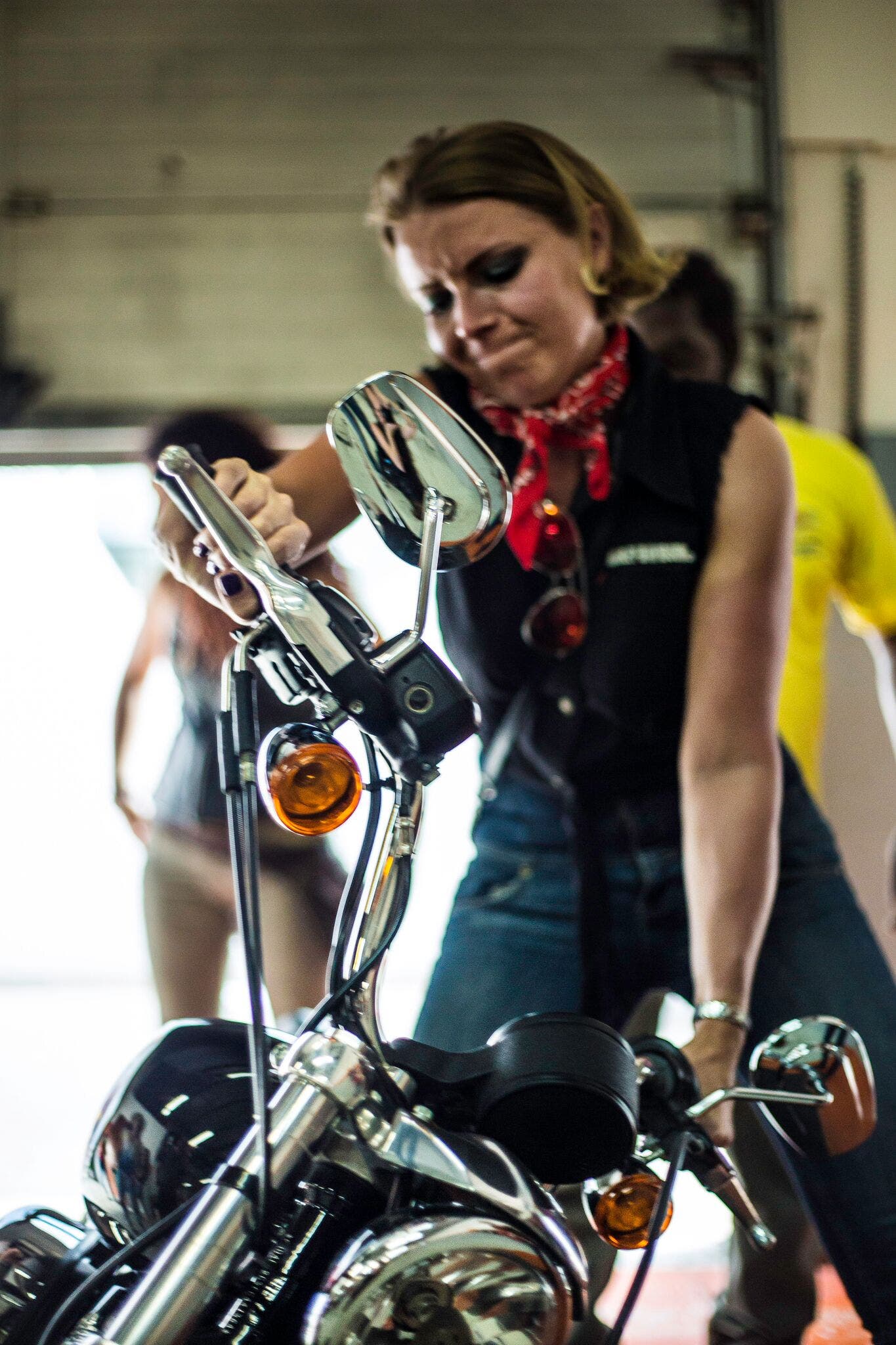 "It is freedom when you ride, you are on your own…it's cool also when you ride in a group you're in a community."
Riding in Dubai, Bouchra says she has never encountered any negative responses to her being a female biker.
"Never, at all. 5am, 2pm, day, night – you don't think about it, just take your bike."
She is now nearing the end of her time in Dubai as her husband has a new job back in Morocco. With her impending departure in mind, she laments the loss of safety she will feel as a rider given the well-built roads and crime-free environment that is hard to match anywhere in the world, she says.
"This place will always be my place for visits or whatever; it's in my heart to be honest. Today I was riding and I was crying."
For Kruppa too, she has discovered a great melting pot in the world of Dubai's expat biker scene.
"This is a way how it could work the whole world together…during the moment we are riding on the bike everybody is the same, going out to the catholic church or in the mosque, everybody is the same."