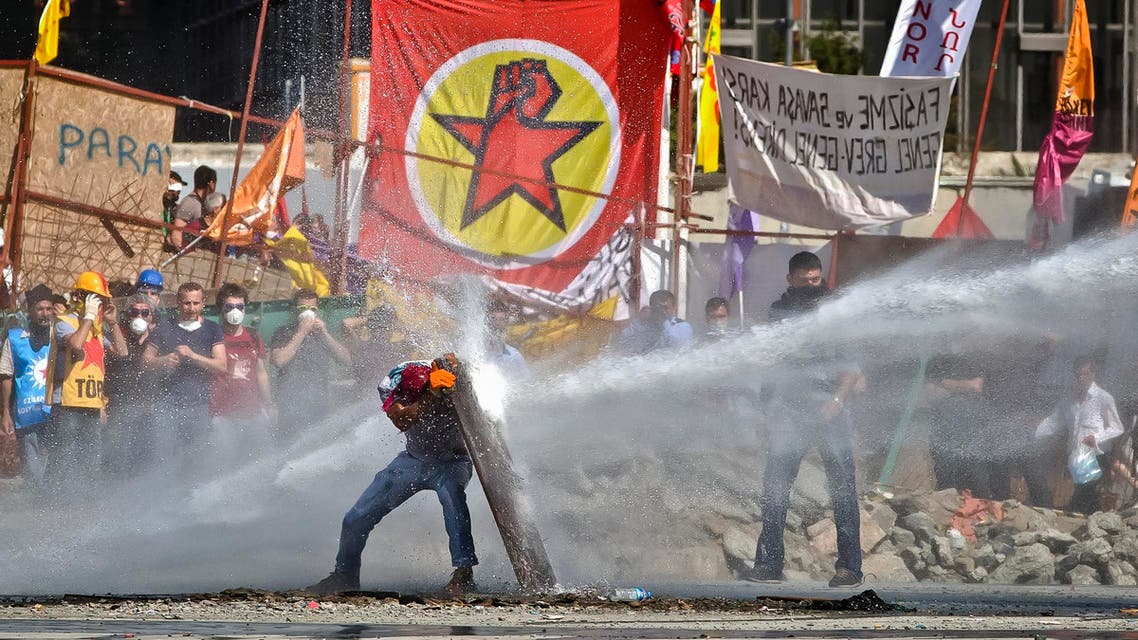 Ankara mayor resorts to name calling against U.S. spokesperson
The comment was in response to criticism Harf made of Turkey's handling of the Gezi protests of 2013
If you thought that name calling was for the playground - think again. The mayor of Turkey's capital has challenged a U.S. State Department spokesperson over their handling of the Baltimore riots slating the official as a 'stupid blond,' Turkish website Daily News reported.
Ankara Mayor Melih Gökçek wrote in a tweet on April 29: "Come on blonde, answer now,"
The message also included an image of the recent riots in Baltimore and a photo of U.S. State Department spokesperson Marie Harf with the caption: "Where are you stupid blonde, who accused Turkish police of using disproportionate force?"
The comment was in response to criticism Harf made of Turkey's handling of the Gezi protests of 2013 in which the country's police were accused of being heavy handed.
Perhaps unsurprisingly Harf's response was little more than dismissive, stating: "I really don't think I'm going to dignify them with a response."
She added: "And I would note that the president [Barack Obama] didn't just talk about the specific incident and the investigation, but really about the fact that we have to do some soul-searching here, and spoke, I think, very deeply and personally about an issue that is clearly one that people feel very passionately about."
Turkey has come under scathing criticism since the Gezi unrest, especially for using what has been described as disproportionate force against protestors.
But according to the report Gökçek continues to come under criticism, even closer to home – including most recently being accused by Deputy Prime Minister Bülent Arınç of 'corruption and stirring another debate by erecting a giant robot statue near Turkey's new presidential palace.'