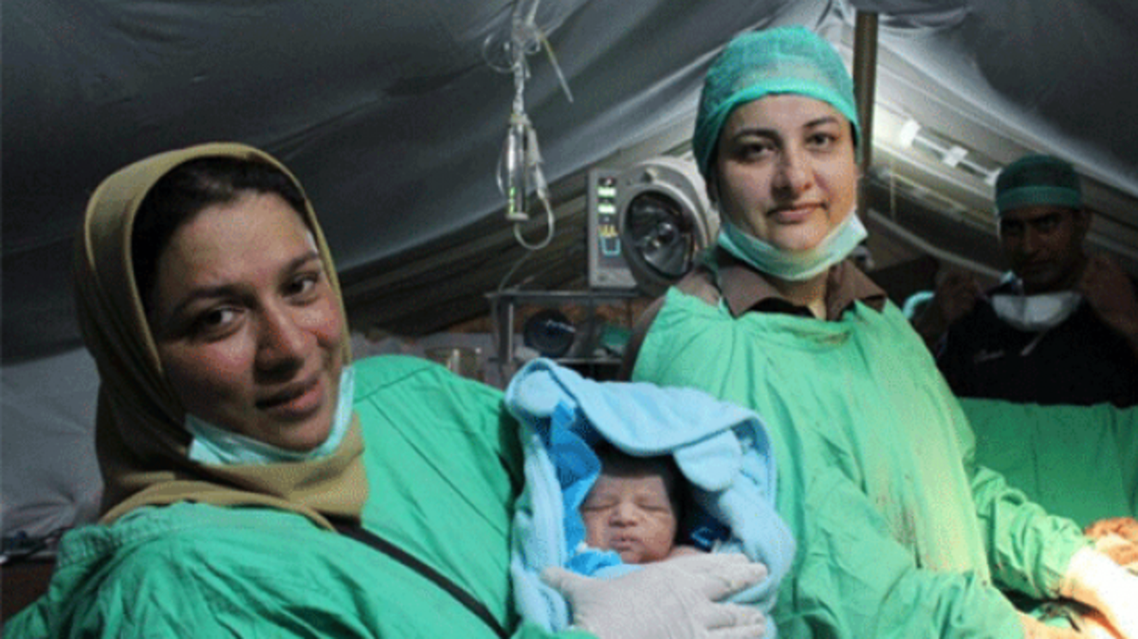 Baby 'Pakistan' born in Nepal
Baby named ' Pakistan' is born in a Pakistan Army field hospital in Nepal
The second baby to be born in a Pakistan Army field hospital in Nepal since the devastating earthquake on April 25, has been named Pakistan in honor of the country that aided its birth, the news website Dawn reported citing Inter-Services Public Relations on Monday.
The field hospital was built by the Pakistan Army to support relief efforts in earthquake-struck Nepal.
According to Pakistan daily, the Foreign Office stated last week "the first baby born at a Pakistan Army field hospital had been named 'Lahore'."
During a visit by Nepal Army Chief General Guarav SJB Rana to a Bhaktapur field hospital on May 3, he expressed 'his gratitude over the support extended by Pakistan' through the army, and that the country would always be remembered by the people for providing medical care and supplies to the victims of the earthquake.