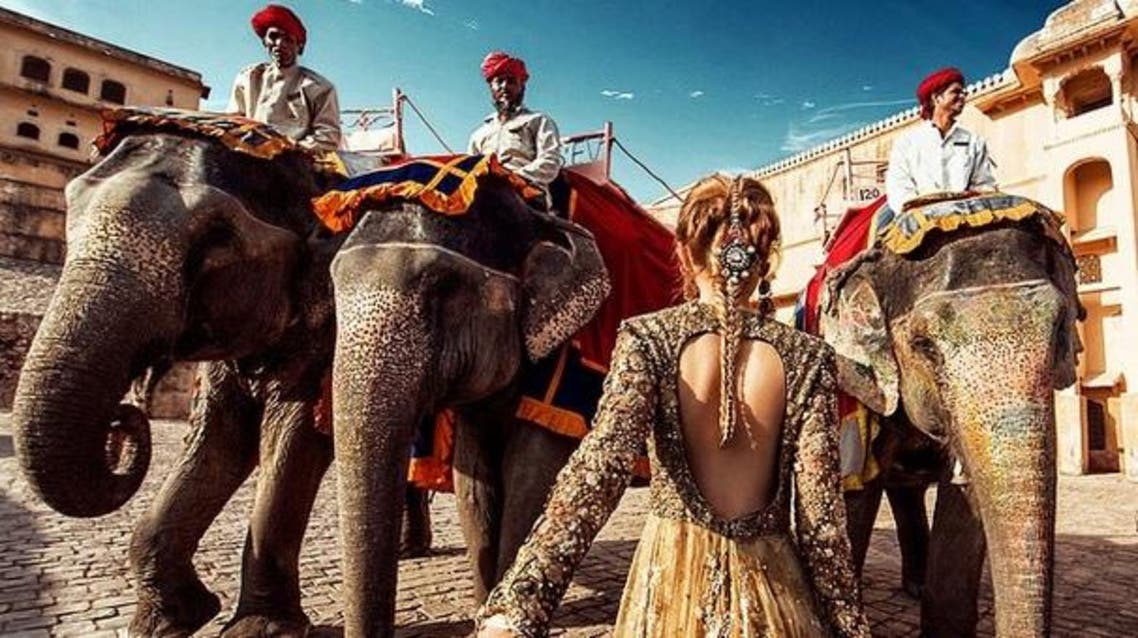 Russian photographer snaps girlfriend leading him around world
Russian photographer Murad Osmann is taking Instagram by storm with his hashtag series called #followmeto
Russian photographer Murad Osmann is taking Instagram by storm with his hashtag series called #followmeto, boasting stunning snaps of must-visit locations worldwide with a romantic twist.
The first photograph in the series was taken in Barcelona and features the photographer being led by his girlfriend Natalia Zakharova around some of the most iconic, striking places in the world.
The couple spare no effort in India, where Zakharova, dressed in colorful local outfits, leads Osmann around Delhi, Udaipur, Varanasi and Jaipur among other locations.
The couple has also photographed in Spain, Italy, France and Florida among hundreds of other scenic spots.