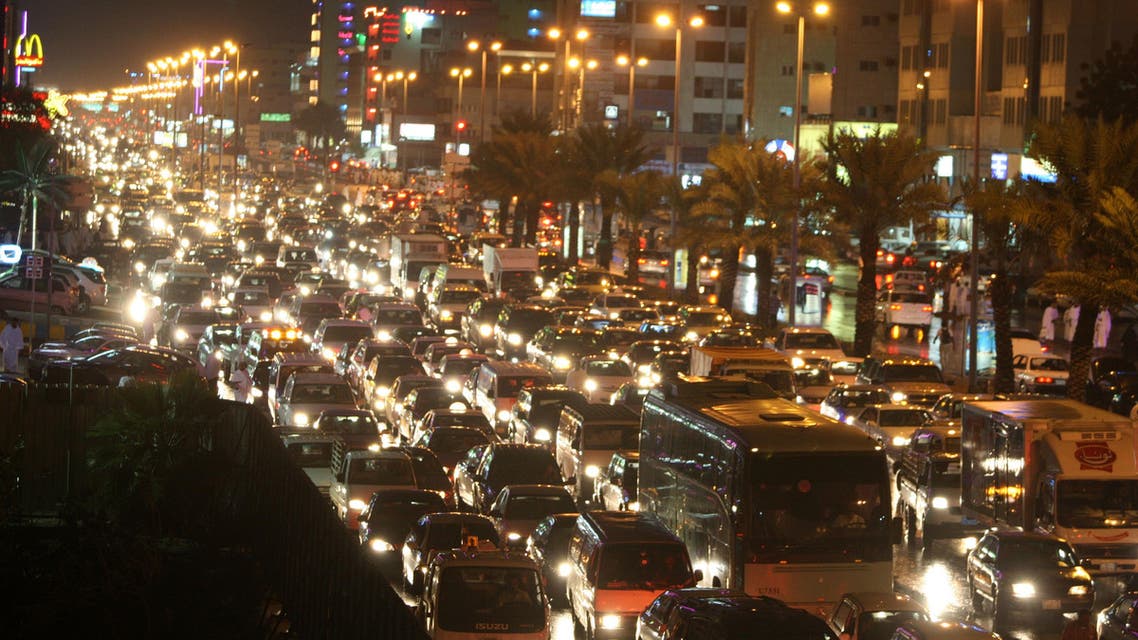 Jeddah's traffic woes 'to end soon'
The $1 billion project in Jeddah aims to ease the traffic with roads, crossings and flyovers.
Suffocating traffic jams in the Saudi Arabian coastal city of Jeddah are expected to ease with the near completion of its road, crossing and flyover projects.
Makkah Emir Prince Khaled Al-Faisal is personally following up work on the province's 81 projects worth more than SR4 billion ($1 billion).
The projects consist of ring roads, express roads, single and double lane streets, bridges, crossings and underpasses.
According to sources of the municipality, a breakthrough is expected in the traffic congestion that has annoyed Jeddah residents for many years, especially those living in the east and the north.
The sources said bridges on the Jeddah-Makkah Expressway that have been demolished and rebuilt for the Haramain Railway project would soon enter service.
Meanwhile, the General Authority for Civil Aviation (GACA) said the network of roads and bridges leading to King Abdulaziz International Airport are about to be completed. "Connecting the airport with the various districts of Jeddah will represent a quantum leap and facilitate the drive to the airport," it said in a statement. The network is 20 km long consisting of express roads, bridges and tunnels.
Mohammed Tawfiq Madani, director of the department of roads in Makkah Province, said tenders were opened for the construction of the second ring road in Jeddah and the 80 km long road from Makkah to the new airport.
He said a new express road for trucks is currently being constructed. "When this road is completed, all the heavy trucks will be taken away from Jeddah," he added.
Madani explained the second ring road is 35km long, starting from the southern Corniche to join the Jeddah-Makkah Expressway.
Mayor Hani Abu Ras said a bridge on the crossing between Prince Majed Street and Bani Malik Street will be opened to traffic late next month.
He said the bridge on the crossing of King Fahd Road with Al-Rawdah Street (the Bicycle Roundabout) would be opened by the end of May.
"The traffic along these roads will be free as there will be no traffic signals," he said.
This was first published by the Saudi Gazette.