Egyptian dog finds refuge in U.S. after her puppies were murdered
Earlier in May, a photo of Cleopatra sitting beside the corpses of her slain puppies took the internet by storm
After the picture of her six murdered puppies went viral on social media, Cleoptara, an Egyptian stray dog has finally found a loving family and has moved to the United States, according to local reports.
Earlier in May, a photo of Cleopatra sitting beside the corpses of her slain puppies took the internet by storm, attracting the ire of animal rights activists.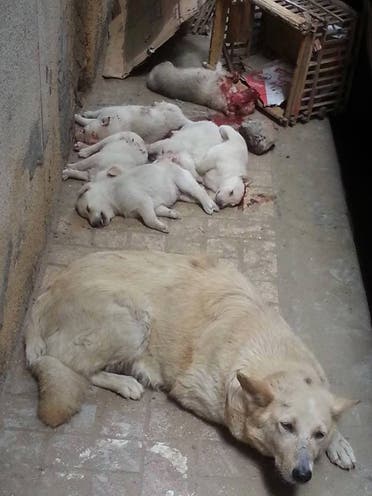 A man living on the same street as the dogs attacked Cleopatra's six puppies with a large spiked club, reported the news website Egyptian Streets.
The six puppies were one week old when they were killed, according to local animal rights activists, and were provided with food and shelter by residents of the neighborhood.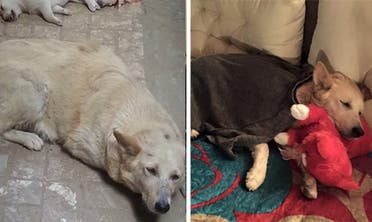 The man has been questioned by police after eyewitnesses filed a report against him. The prosecution is yet to decide whether to take the case to court, according to Ahram Online.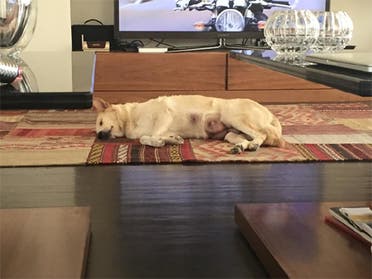 An Egyptian woman named Laila Fayek quickly took Cleopatra in, and organized a fundraiser to cover the costs of sending the dog to her adopted family in the U.S..
Pictures of Cleopatra hugging a teddy bear and a cup that read "World's Best Mom" quickly circulated the Internet – both things were gifts from visitors who showed up at Fayek's doorsteps to show love to Cleopatra.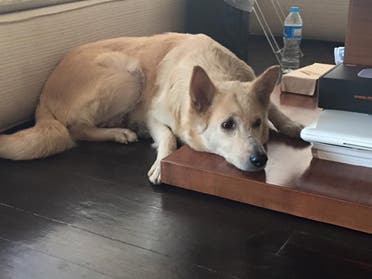 The crime, which took place on May 11 in the coastal city of Alexandria, is not the first incident to throw the spotlight on animal abuse in Egypt.
In late February, social media users in Egypt went abuzz over a graphic video showing four men stabbing a dog and crushing his body with a metal pole.
The men were sentenced to three months jail.