Abu Dhabi Police adds super patrol car to already glamorous fleet
The force posted a video of the Dhs13 million (add $ amount ), 770bhp super car on Instagram on Thursday
With Dubai's police force often stealing the limelight with its glamorous fleet of supercars, it is now Abu Dhabi's turn to put the pedal to the metal.
The Abu Dhabi Police force has added a new car to its ranks, unveiling the new Lykan Hypersport patrol car this week.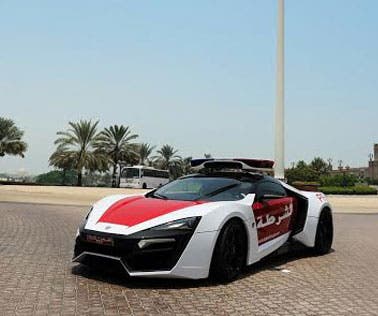 The force posted a video of the Dhs13 million (add $ amount ), 770bhp super car on Instagram on Thursday, confirming rumors that had flown around on social media.
The new car, made by Dubai-based W Motors, is similar to the likes of Dubai's glamorous patrol car line-up, which includes Ferraris, Lamborghinis and Bugattis.