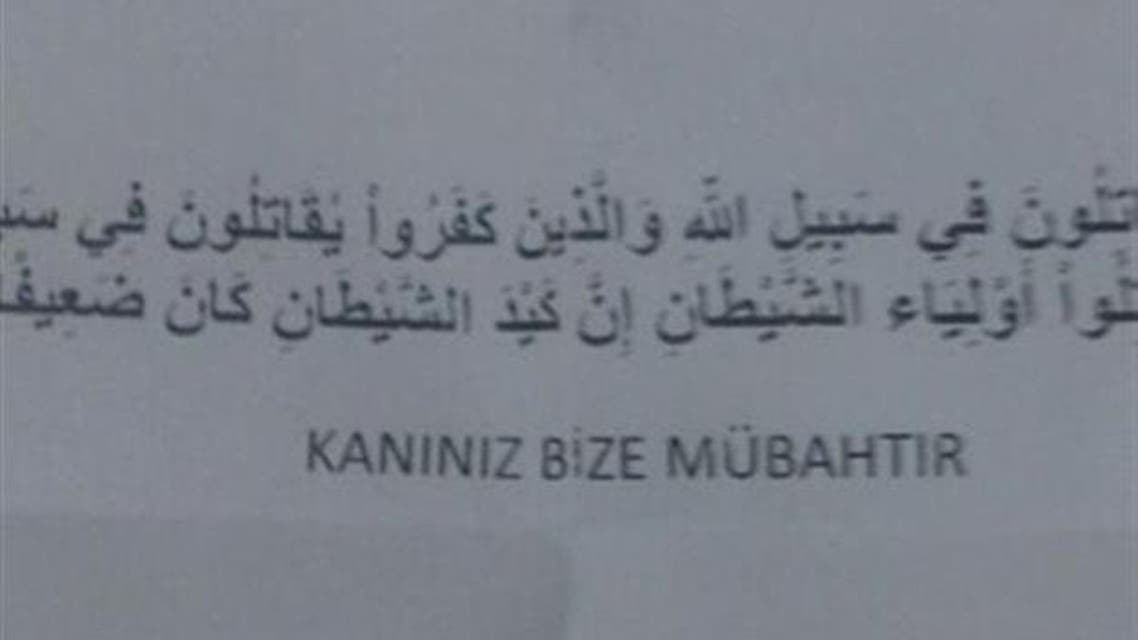 Turk receives death threats after removing Islam from ID card
he man, identified by his initials E.F., received the first round of threatening letters on May 21
A man from Turkey's southeastern province of Adiyaman received death threats after removing Islam from his religious affiliation on his national identity card, Hurriyet Daily News reported on Tuesday.
The man, identified by his initials E.F., received the first round of threatening letters on May 21, prompting him to leave his home and move to the neighboring province of Gaziantep where he took residence with his uncle.
Upon returning to Adiyaman on June 13 to attend the funeral of his grandfather, messages threatening the self-described atheist resumed. He said letters even followed him back to Gaziantep.
"I can no longer leave my house or hang out with my friends. I am an atheist. My family members are Alevis. I believe this is why I'm receiving death threats. I want the state to find those who are threatening me and I want the state to protect me," the man was quoted as saying by Turkey's Radikal newspaper, according to Hurriyet.
As the death threats did not dwindle after the move, E.F. decided to return to his hometown Adiyaman despite filing a complaint in Gaziatep.
"We believe the continuation of such threats could damage E.F.'s mental health. Those who are threatening him could be people who are closely acquainted with him. We demand that the public prosecutor's office clarify the situation." Osman Suzen, the head of Turkey's Human Rights Association (IHD) said.
E.F. had resorted to IHD as threats continued. The organization filed a criminal complained on his behalf.
Until 2006, Turkish citizens had to identify their religious affiliation on their identification cards. Since then, Turks have been allowed to leave the section blank.