Walmart makes ISIS cake, but refuses Confederate flag design
A staff at one of the branches failed to recognize the flag of the terror group
U.S. retailer Walmart apologized for refusing to make a cake featuring the Confederate flag but accepting a design with the Islamic State of Iraq and Syria (ISIS) flag, ABC News reported Monday.
A spokesman for the company said that it was sorry for the error, which happened when a staff at one of the branches failed to recognize the flag of the terror group.
"An associate in a local store did not know what the design meant and made a mistake. The cake should not have been made and we apologize," the spokesman said.
Last week, Walmart announced it would no longer sell products featuring the Confederate flag.
The Confederate flag, which is associated with the southern states that fought to keep slavery during the American Civil War, has attracted renewed controversy in recent weeks after a deadly attack on a predominantly black church in Charleston, South Carolina.
"We never want to offend anyone with the products that we offer," Walmart said in a statement.
"We have taken steps to remove all items promoting the Confederate flag from our assortment — whether in our stores or on our web site," it added.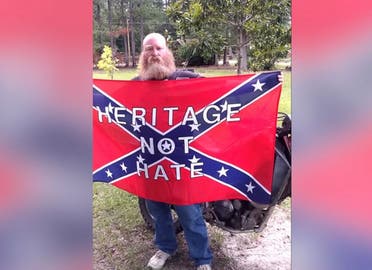 Chuck Netzhammer had asked Walmart to make a Confederate flag cake adorned with the words, "Heritage Not Hate", but was refused.
But when he went back to the store, he "managed to get an ISIS battle flag printed."
"ISIS happens to be somebody who we're fighting against right now who are killing our men and boys overseas and are beheading Christians," Netzhammer said in a video posted to Youtube.
"That's an ISIS battle flag cake that anybody can go buy at Walmart. But you can't buy a Confederate flag toy, with like, say, a 'Dukes of Hazzards' car."