New York-based Lebanese restaurant wins 5-star diamond award
New York-based Lebanese restaurant ilili has scooped the five star diamond award, one of the highest awards available in the world's hospitality industry
For many, Lebanese cuisine is among some of the tastiest the Middle East has to offer - it is certainly one of the best known. And it is frequently found in the West in smaller independent, deli-styled restaurants.
But despite its popularity, it is rare this food receives much in terms of accolades – until now.
New York-based Lebanese restaurant ilili has scooped the five star diamond award, one of the highest awards available in the world's hospitality industry.
Phillipe Massoud, executive chef and CEO of ilili, told Al Arabiya News no other restaurant offering this type of cuisine has achieved such high praise.
And he says they achieved it by raising the bar – aiming the business at a more upscale, sophisticated clientele, from lawyers and bankers to actors and models.
The Five-star diamond award is the highest given by the International Academy of Hospitality and Sciences, in recognition of excellence in the field of hospitality, quality, service and more.
Award winning quality
"We received this award because we are consistent," Massoud proudly explained. "Because we have a very high commitment to quality and we are very serious about what we are doing.
"We care deeply about making sure that our clients and our employees are getting the best of us all the time, every day, every shift, every meal."
"We try to engineer, redesign a dish hoping to achieve the highest level of flavor that we can from the ingredients."
Ilili is found with spacious, wooden interior on 236 5th avenue in New York. Its walls plastered with cedar wooden planks that give off an old, more traditional look, but in a modern design, within the city's bustling street.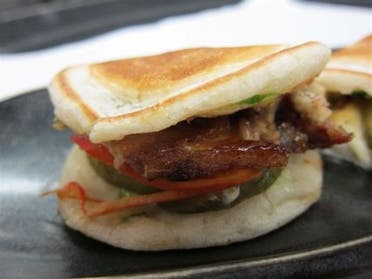 The restaurant offers a grand menu, offering traditional Lebanese dishes infused with a contemporary touch including dishes such as kale fattoush and lobster hummus.
"The way the food is executed - 60 percent of the menu is traditional in flavor but contemporary in the way that we serve it, and 40 percent of the menu is kind of our own interpretation of how the cuisine can evolve.
"It's a very playful menu in the sense that it is ethnic in that we are representing Middle Eastern-Lebanese cuisine. But it is also a statement of culinary prowess and technique," Massoud added.
He said he draws inspiration from Spanish and Japanese cuisines, which he says are used to give an adventurous twist to traditional Lebanese dishes.
Not forgetting the roots
Massoud began his culinary journey as an "accidental tourist," who - in 1985 - could not return home, because of the 1982 war with Israel.
Coming from a family of hospitality management, the Lebanese chef took it upon himself to challenge the format of his country's cuisine abroad and instigate the conversation of the evolution of Middle Eastern flavors.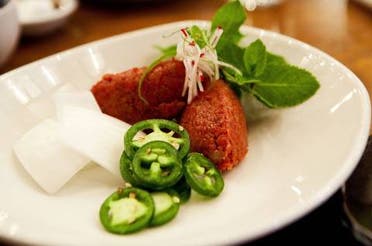 Although spending most of his time in the U.S., he never forgot his home country and longs for an ilili branch where he grew up.
"I would've opened in Lebanon a long time ago, but unfortunately the one thing that keeps holding us back has been the situation and the instability in the country. But if we knew that tomorrow things were to settle down, then I would be the first to jump on a flight and go to Beirut and try to find a location to open up," he said.
Lebanese food for New Yorkers
"It's a New York restaurant for the New York market. In a sense we didn't open it with the Lebanese in New York [in mind]. We opened it for the New Yorkers in New York."

"We have a lot of Lebanese and Middle Eastern clients that come here, but the restaurant was not conceived for that purpose."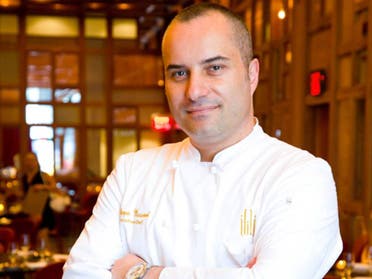 Asked about the difference between the native New Yorkers and his Middle Eastern clientele, he explained: "[The] New York client is more adventurous in the sense that they are more willing to take risks with their food, while people from our neck of the woods [Arabs] seem to be more traditionalist in the way that they want to eat."
The restaurateur said he is extremely proud of his bistro's upscale take on traditional food.
"I think that hard work pays off, and that's a reflection of the effort that my team has put together throughout the years you know. We've been open for eight years now, and it's nice to finally receive a recognition for all that hard work," says the chef.