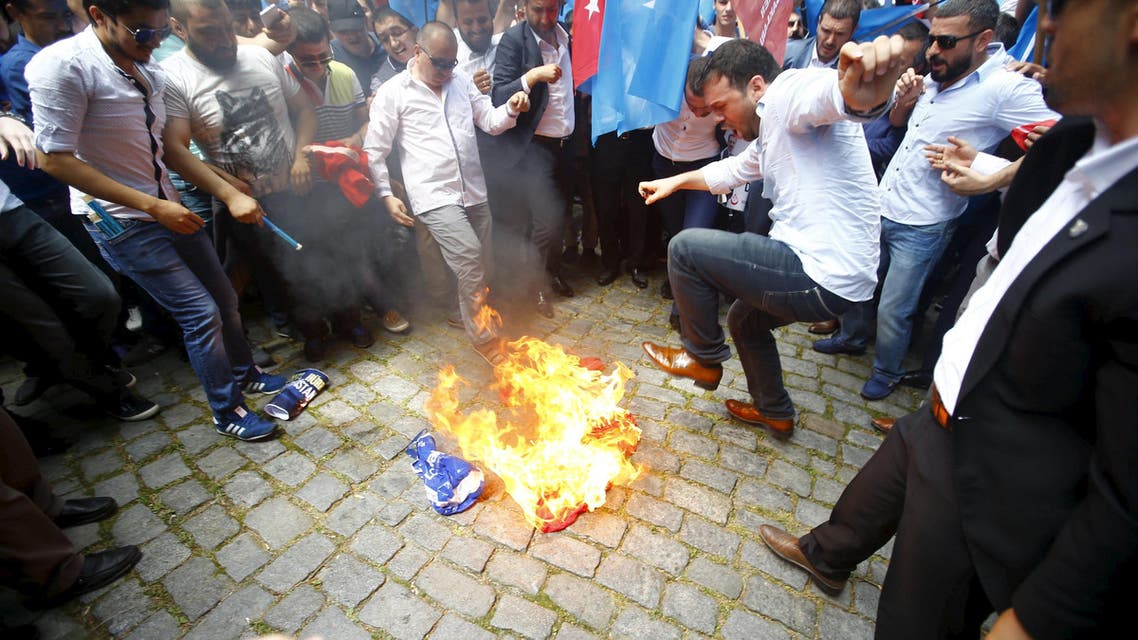 Chinese, Koreans 'both have slanted eyes' says Turkish official
'What is the difference between a Korean and a Chinese? They both have slanted eyes,' the head of the Nationalist Movement Party (MHP) says
Both Koreans and Chinese "have slanted eyes," the head of the Nationalist Movement Party (MHP) told the local Hurriyet Daily News in an interview published Wednesday, after one anti-Chinese attack targeted Koreans in Turkey to protest the alleged abuse of Uighurs in northwest china.
The MHP chair Devlet Bahçeli, who raised his eyebrows following the remarks, described the attackers as "young people."
"Some can pull these young people and they may follow them. Moreover, what is the difference between a Korean and a Chinese? They both have slanted eyes," he said.
On July 4, Istanbul police launched an investigation after a MHP-linked youth organization reportedly attacked a group of Korean tourists. Three days before the attack, a Chinese restaurant in Istanbul was vandalized by ultranationalists. The restaurant's owner was a Turk and its cook was an Uighur.
Uighurs people are Turkic Muslims who make up the majority in the autonomous region of Xinjiang, in northwest China. Chinese authorities have imposed measures to restrict their religious practices including fasting the month of Ramadan.
Soon after Bahçeli made his remarks, a debate unleashed on Turkish social media. Some claimed his statement was racist, while others shared pictures to guide Turks in recognizing the facial features of various Asian countries.