Kuwaiti police nab man who dressed as woman near mosque
A man who was arrested disguised as a woman near a mosque in Kuwait
A man who was arrested disguised as a woman near a mosque in Kuwait has reportedly said that he was waiting for his girlfriend when he was apprehended by police, a local newspaper reported.
The Pakistani man did not explain why he was wearing women's clothing in the incident on Tuesday, according to sources speaking to Kuwaiti daily Al Rai.
"During his questioning, he said that he had agreed to meet with his girlfriend near Al Shuyukh Mosque in [the town of] Jleeb Al Shuyukh," sources told the newspaper.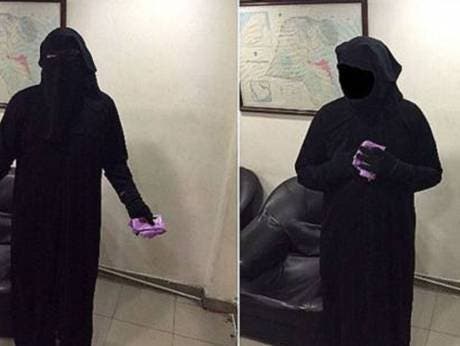 "He did not reveal why he wore a woman's abaya and covered his face to meet his girlfriend and was referred to Al-Farawniya investigation department for further questioning," the sources added.
According to the newspaper, Kuwait police have referred the man to the relevant authorities after finding no suspicious materials on his person.
The incident sparked concern in the wake of a suicide bomber who targeted a mosque in the country in June, killing 26 worshippers and wounding 227.