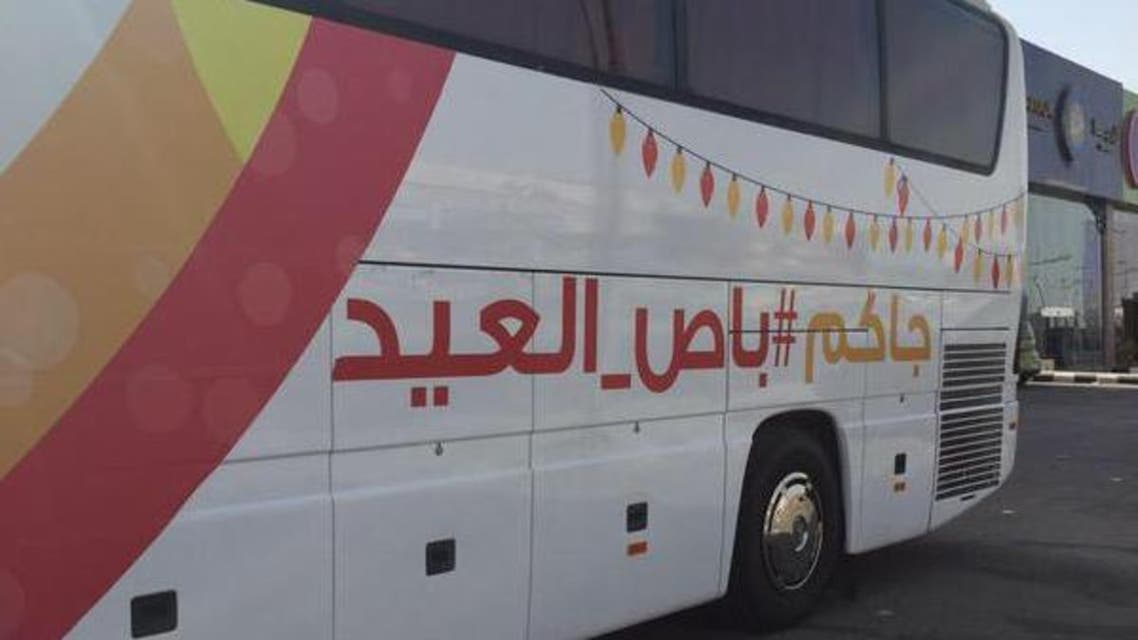 'Eid Bus' tours Saudi capital to spread happiness on Muslim holiday
The "Eid Bus" initiative was aimed at encouraging youth to extend their Eid greetings to their love ones and reach out to people in need.
A bus toured different parts of the Saudi capital Riyadh on Friday as part of Saudi youth initiative to celebrate the Muslim Eid al-Fitr holiday along with friends, children suffering from illness and domestic workers.

The #Eid_Bus," wrote another user, who expressed delight over the attempt to celebrate the Muslim feast in a different way.
Al-Fakeer said the cost of the initiative did not exceed $1,000.
He said the positive feedback they've received will encourage them to repeat the event next Eid.
We are also considering to encourage the participation of Saudi women next time, he said.
"Simple things can bring happiness to others. The Eid Bus initiative was just one way to do so. All people have great ideas, but to make it a reality, you just need to take the decision and act on it," al-Fakeer added.