A tip too far? Sasha and Malia Obama leave generous sum at café
Malia, 17, ordered a $12.50 chicken avocado salad while Sasha, 14, opted for a cheeseburger
The daughters of U.S. President Barack Obama enjoyed on Saturday a girls' night out in New York City without their father.
Sasha and Malia, who were spending the night at Ruby's Cafe in Nolita, left a $34 tip for a bill that was a little over $100 - more than the traditionally accepted 10 percent tip.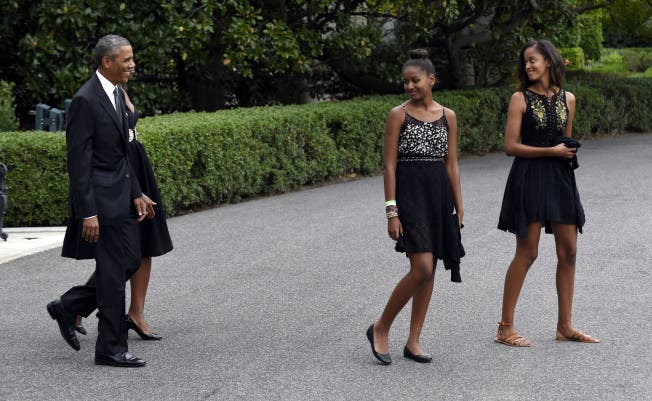 Malia, 17, ordered a $12.50 chicken avocado salad while Sasha, 14, opted for a cheeseburger.
Speaking about the two girls, a host at the eatery described them as "nice and polite."
Meanwhile, a diner at the café reportedly said: "No one even looked in their direction. Secret Service was all over the place."
The girls arrived in New York on Friday with their father.