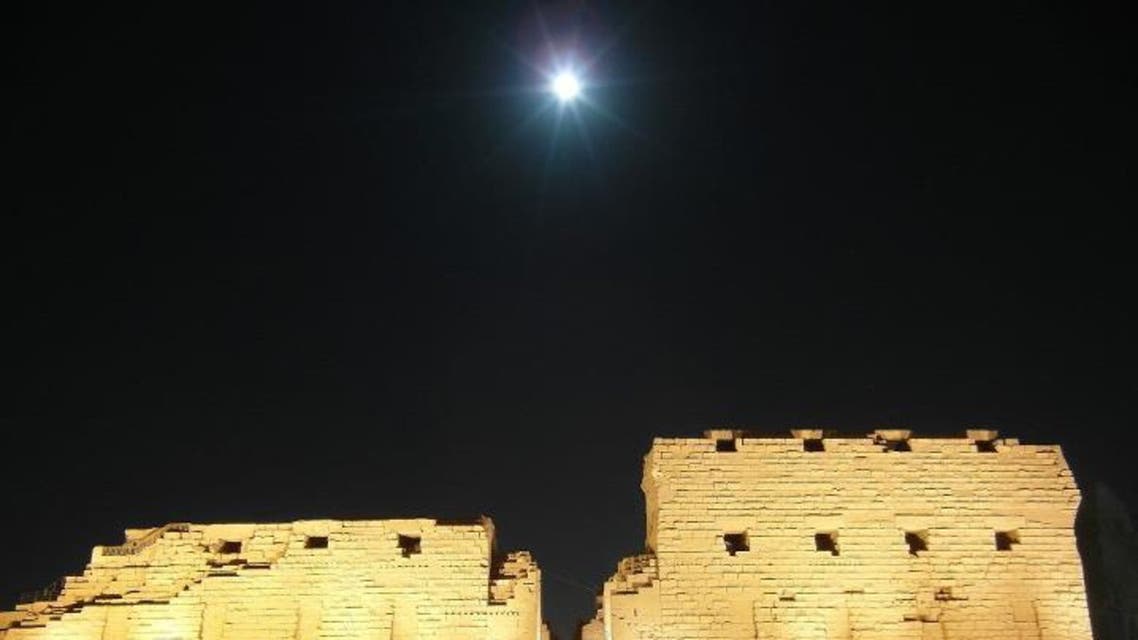 Did you spot it? Once upon a blue moon in Egypt
Researcher Ahmad Abdel Qader, who specializes in cosmological tourism, said that the blue moon was being observed in Luxor
A blue moon has been spotted over Al-Karnak temple in Luxor, Egypt, in one of nature's rare cosmological phenomena.
Researcher Ahmad Abdel Qader, who specializes in cosmological tourism, said that the blue moon was being observed in Luxor, and is the second full moon seen last month, on Friday 31 July, with the first full moon happening on 2 July 2015.
In an interview with Middle East News Agency, Abdel Qader added that the last time a blue moon was seen in the month of July was in 2004 and the next July blue moon will take place in 2034. He added that the blue moon is known as moon 13, because it is an extra moon, in addition to the 12 annual moons of the lunar calendar.
The last blue moon seen in the earth's sky was on 31 August 2012, also a Friday. The next time we can say "once in a blue moon" is expected to happen in January 2018.