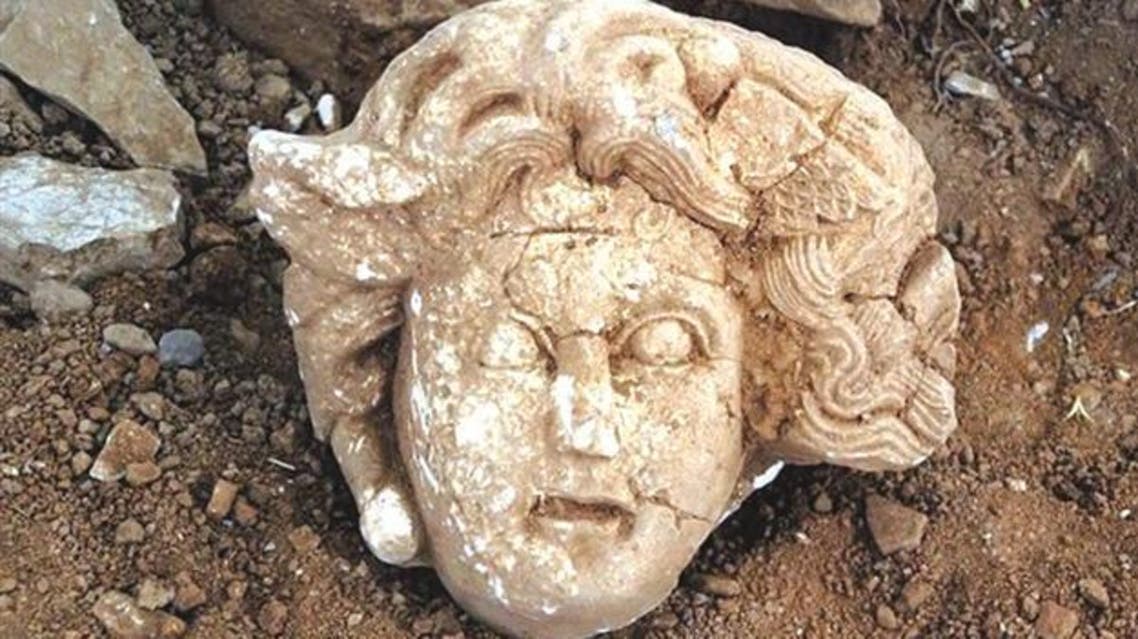 Ancient head of Greek creature Medusa uncovered in Turkey
The figure was unearthed at what archaeologists believe was the site of an ancient temple
The stone head of Medusa, a mythical creature fabled in Greek lore for having hair made of snakes and turning all who gazed on her into stone, has been found during an archeological dig in southern Turkey, Istanbul-based paper Hurriyet reported earlier this week.
The figure - whose face today adorns thousands of accessories and clothing by Italian fashion house Versace - was unearthed at what archaeologists believe was the site of an ancient temple in coastal Gazipasa district in the Antalya province.
"This is a normal human-size head, maybe a bit bigger. It does not belong to a sculpture but a relief located in the front façade of the temple," said Micheal Hof, a Nebraska University academic who headed up the excavations.
When the dig is complete, the head and other finds will be handed over to local authorities.