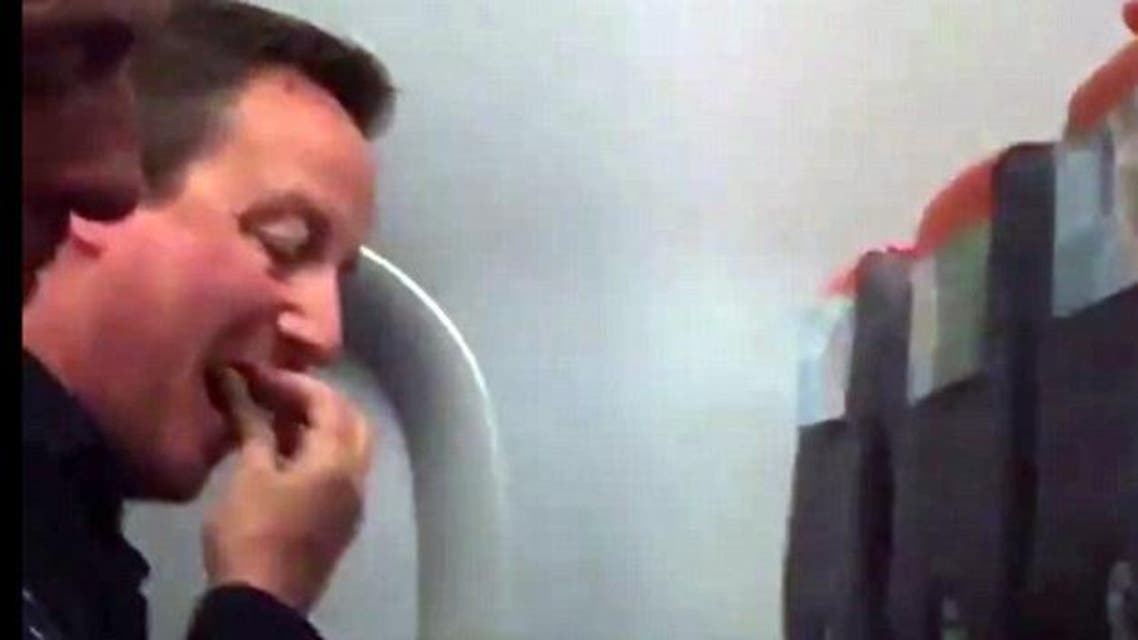 High flyer? Maybe not. Cameron spotted squashed in to economy seat
British PM David Cameron was spotting on an economy flight
British PM David Cameron was spotting on an economy flight, the Daily Mail reported on Monday.
Cameron was sitting in the window seat on an Easyjet aircraft, when a fellow passenger caught him on camera while eating the Paprika Pringles.
According to the Daily Mail, the picture was tweeted on Sunday, with the caption that read "the Prime Minister was 3 seats away from me eating paprika Pringles help me."
It is believed that Cameron was flying back from a family holiday in Portugal to attend VJ day commemorations.