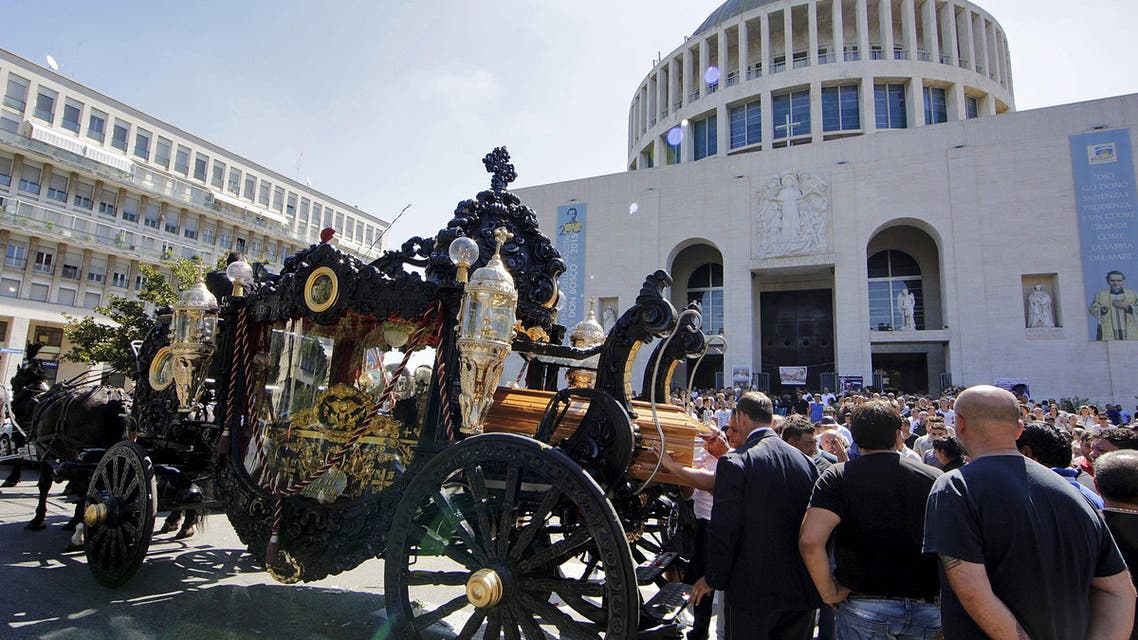 Rome 'Godfather's' funeral sparks political post-mortem
An ornate hearse pulled by six, black-plumed horses, carried Vittorio Casamonica's body to a Roman Catholic basilica in the Rome suburbs on Thursday
Italy reacted with outrage on Friday to the lavish funeral held for the head of a notorious Rome crime family, with Prime Minister Matteo Renzi's government launching an investigation and the beleaguered city mayor under renewed pressure to resign.
Rosy Bindi, a member of Renzi's Democratic Party (PD) and president of parliament's anti-mafia committee, said the funeral was "yet another wound for Rome and humiliated all Italians".
An ornate hearse pulled by six, black-plumed horses, carried Vittorio Casamonica's body to a Roman Catholic basilica in the
Rome suburbs on Thursday, for the funeral attended by around 500 mourners.

"You have conquered Rome, now conquer paradise," said a poster on the church gates. "King of Rome," proclaimed another, while a brass band played the theme tune to the Godfather movie and a helicopter dropped rose petals on the crowd below.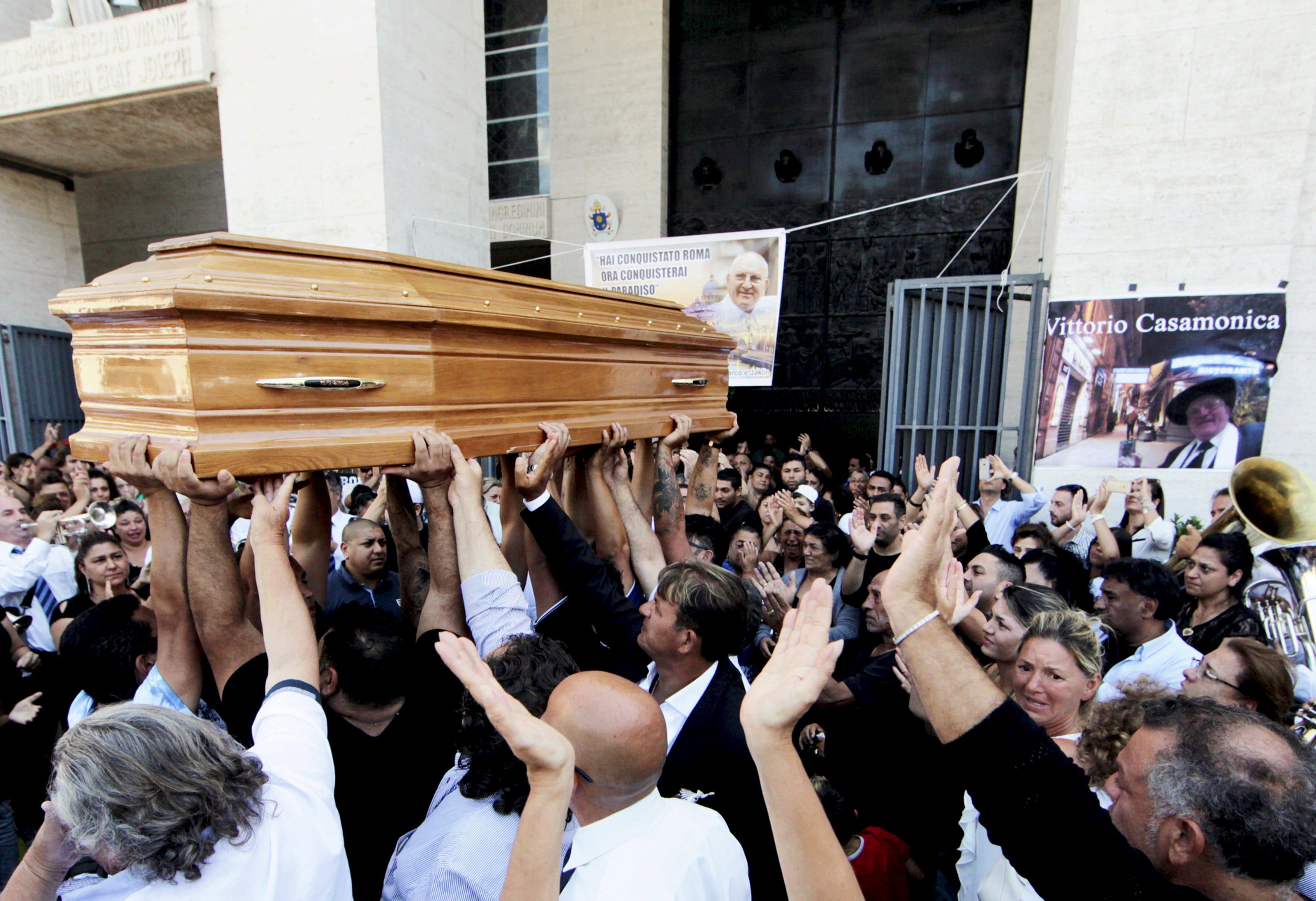 It was widely interpreted as a direct challenge to the rule of law in a city already rocked by months of corruption scandals. The so-called Mafia Capital probe launched in December has seen dozens of politicians and politicians arrested amid allegations that organized crime has moved outside its southern bastions and infested Italy's capital.
Long-standing crime
The Casamonica family has been associated with crime in the south-eastern quarters of Rome for several decades, with prosecutors confiscating its assets as part of investigations into blackmail and usury.

Interior Minister Angelino Alfano asked for a report from city officials to see whether the "funeral show", as it was dubbed by Italian media, had broken any laws.

The civil aviation authority announced it had suspended the license of the pilot who flew the helicopter.

Amid a dearth of domestic political news during the summer lull, the funeral dominated newspaper and television coverage. The normally sober financial daily Il Sole 24 Ore carried the front-page headline: "Shame".

Renzi, who is on holiday, has not commented, but his aides promised that those responsible would be called to account.

Rome's PD Mayor Ignazio Marino, already under pressure over the Mafia Capital scandals and local transport disruptions, said it was "intolerable that funerals should be turned into a message of the living to launch mafiosi messages".

The affair threatens to become a headache for Renzi, who has seen his approval ratings plummet in recent months and has tried to distance himself from the problems of Rome.

Renato Brunetta, lower house speaker for Silvio Berlusconi's Forza Italia party, said Marino should resign and Alfano must explain to parliament how "an obscene chain of silence and incompetence" had allowed the funeral to go ahead.