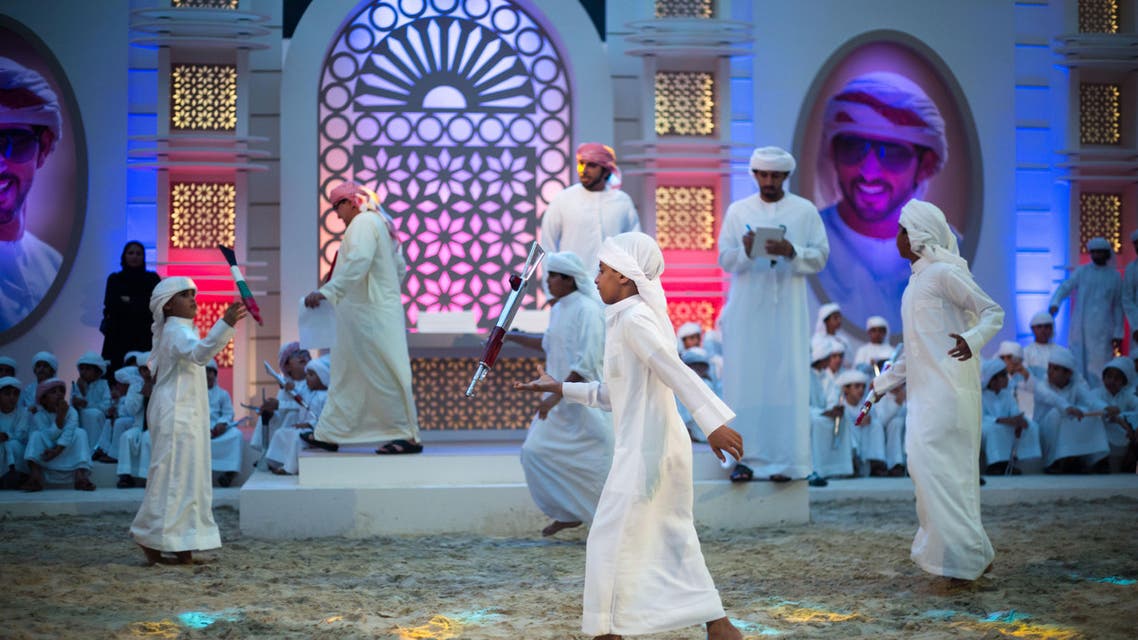 Young hands spin their way to success in traditional UAE dance
Youlah is a male-only performance that sees each 'yaweel' moving in time to traditional music and chanted poetry
You can buy a whole lot of video games with $68,000 – like 1000.
One lucky young UAE boy will have the dilemma of how to spend a quarter of a million dirhams at the conclusion of this year's Fazza Summer Youlah Championship for Juniors.
The championships, in its 10th edition this year, attracted about 500 registrations on the first day of heats in the competition for those 14 and younger, held on Friday. The two-week event, intended to encourage the next generation of Emirati children to embrace the performance that is a pillar of local culture, will see seven rounds of heats before the final showdown on September 4.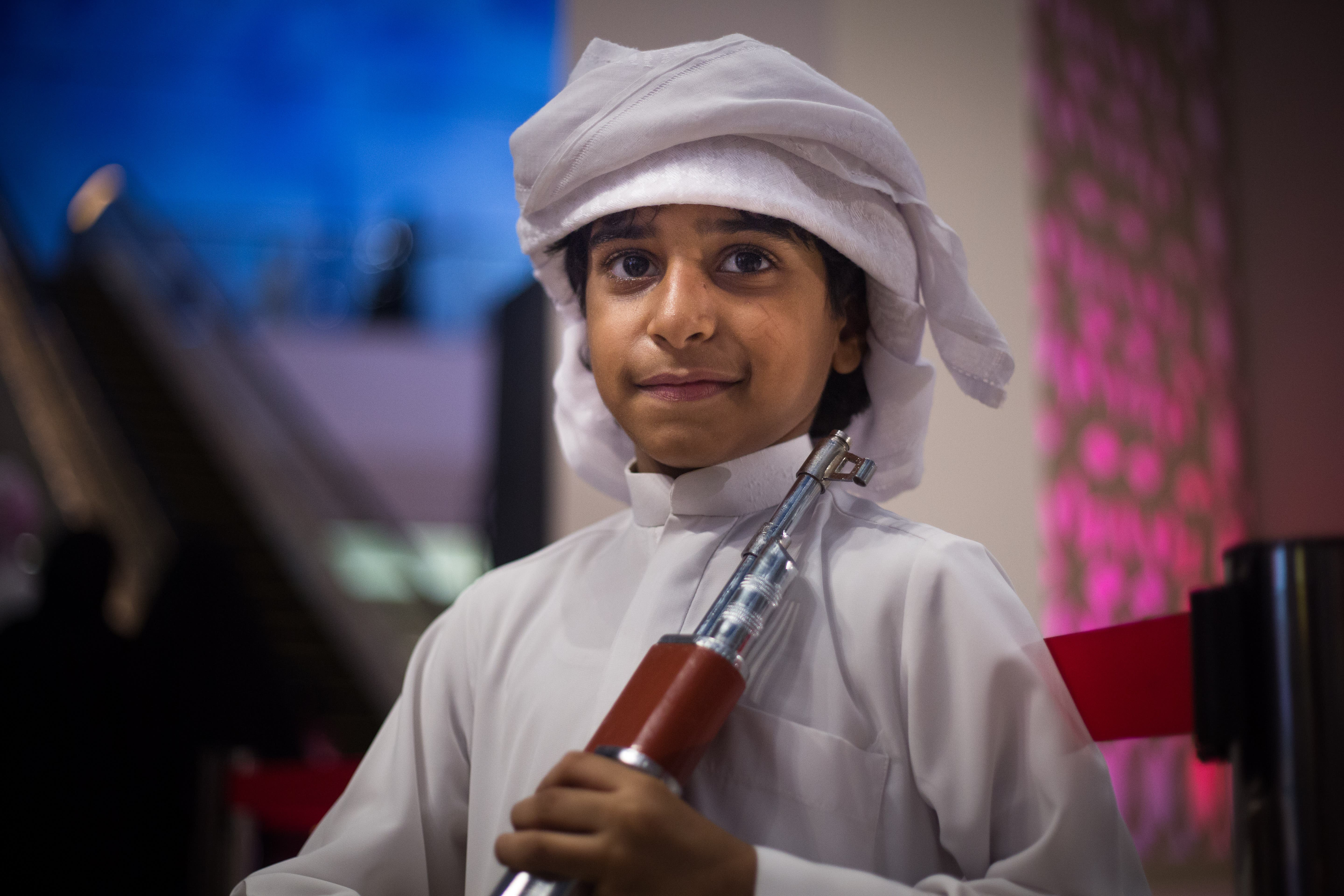 Youlah, which is a derivative of the UNESCO-heritage listed Al-Ayyala dance native to the UAE and Oman, is a male-only performance that sees each 'yaweel' moving in time to traditional music and chanted poetry, spinning swords or guns to demonstrate prowess. It usually accompanied by several lines of men moving back and forth tapping bamboo canes in a simulation of a battle scene and is performed at all important national and personal celebrations in the country.
Among those dreaming of youlah glory is seven-year-old Al Ain boy Buti Hamad Al Ketbi, who clutched the plastic replica gun which is central to the youlah traditional dance as he spoke with Al Arabiya News.
Buti says he is hoping to achieve a placement in the lucrative event this year, "inshallah" – or God willing – after he failed to place in his first time competing at the 2014 event.
The winner will receive $68,000, or Dh250,000, with Dh200,000 awarded to the runner-up, Dh150,000 for third and Dh100,000 for fourth.
Buti's mother Maya Al Ketbi says her self-motivated eldest son, who has three sisters and a three-year-old brother – who is too shy to compete this year – has been training hard for the event.
"He practices at home alone, one or two days each week."
Buti has been looking forward to competing on stage, she says, after picking up his youlah moves through his uncle.
"I'm proud of him. This is a tradition for our country."
While the youngest competitor on the first day this year was five-year-old Abdullah Nasser Al Ghafli, Souad Ibrahim Darwish, who is the Director of Fazza Championships at Hamdan Bin Mohammed Heritage Center which organizes the event, says the youngest competitor last year was just two and a half.
She says the competition, which began under the directives of Vice-President of the UAE and Ruler of Dubai Sheikh Mohammed bin Rashid Al Maktoum as part of the Dubai Summer Surprises campaign, is vital in keeping Emirati traditions alive.
"This is in the heritage and the DNA and the infrastructure of this new generation."
She says for a time, less Emirati children were wearing the all-white traditional kandooras. This is perhaps as a result of global trends taking hold in the exceptionally multicultural country where expatriates number about 80 percent.
"When we started this program, the children started wearing the national dress."
But Darwish says the competition, one of 15 national heritage competitions she oversees, is more than about just keeping Emirati traditions alive in the country but actually educating foreigners.
So far competitors from Oman, Saudi Arabia, Iraq and Morocco had signed up, and in the men's competition several years ago a British man even competed.
"It's open to everyone."
Darwish says she even hopes to see youlah performed in other countries around the world – something that is beginning to happen. The center recently sent six young yaweels to Australia after they were invited to take part in a cultural program, while more are taking part in the UAE's exhibition at Milan's Expo 2015.
Particularly talented yaweels are identified and given many opportunities to perform as well as given educational and financial support.
"We teach him the values and traditions, bring him, train him about 'Why is this done' – we teach him many things, not only about youlah."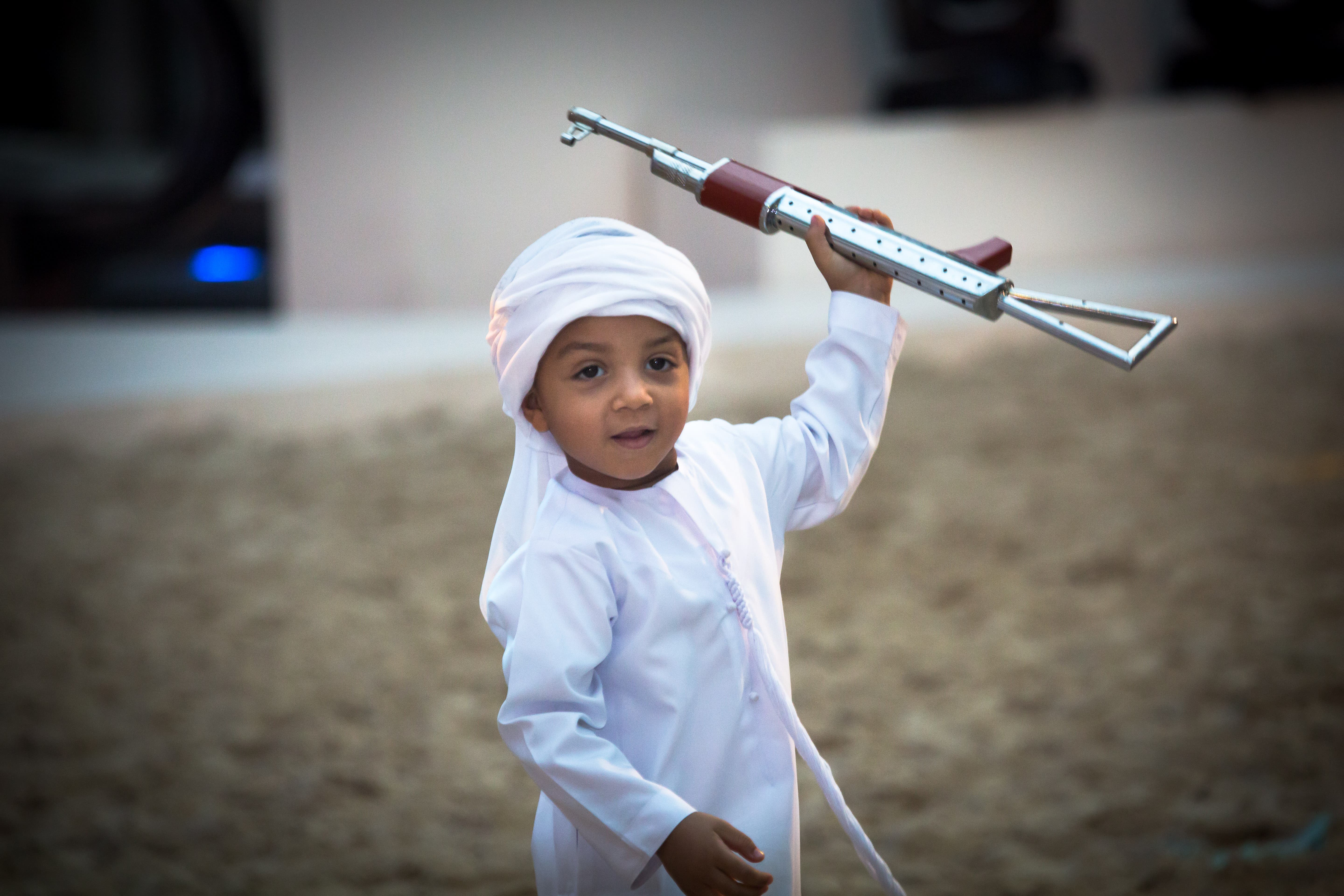 In fact, the three judges who are overseeing the junior championships are products of the Hamdan Heritage Center's programs and now work for the center – after winning championships themselves.
"They were with me when they were just 8 or 10 years. We pushed them and they are with us till now."
While Buti wasn't one of the two selected from the first heat to go through to the semi-finals, his mother Maya will keep driving the four-hour round trip to the rest of the heats to give him every chance of success.
And have they discussed what her young son will do with his winnings if he is victorious?
"No, because I don't care about the money, I just want him to feel about himself he did well.
"But," she adds, "I think he may buy a motorcycle."