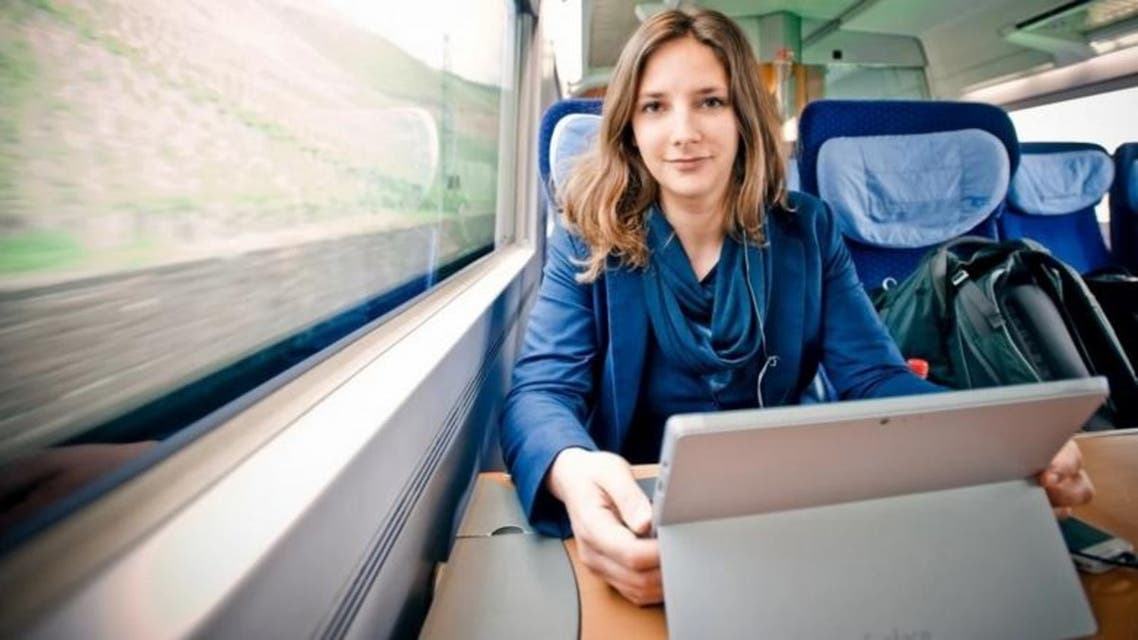 German student abandons apartment to live on a train
Leonie Müller purchased a long-term train pass and now washes her hair in the train's bathroom
A German college student who is fed-up with paying rent has chosen to give up her apartment and move into a train, the Washington Post reported.
Leonie Müller purchased a long-term train pass and now works on her college papers while travelling and washes her hair in the train's bathroom. She often travels late at night.
"It all started with a dispute I had with my landlord," she told the Post in an interview this week via email. "I instantly decided I didn't want to live there anymore — and then I realized: Actually, I didn't want to live anywhere anymore."
The 23-year-old student holds a small backpack in which she "carries clothes, her tablet computer, college documents and a sanitary bag."
She enjoys the "liberty" the experience has given her and how it exposes her to new people.
"I really feel at home on trains, and can visit so many more friends and cities. It's like being on vacation all the time," she added.
Lowering living costs was not the only reason behind the unusual housing choice, she said.
"I want to inspire people to question their habits and the things they consider to be normal," Müller told The Post. "There are always more opportunities than one thinks there are. The next adventure is waiting just around the corner — provided that you want to find it."
At times, Müller stays with boyfriend, her mother or grandmother.
She is also documenting her unusual experience on a blog and will base her undergraduate paper on her experiences "as a modern train-nomad."
The main problem she says she encounters, however, is "possessing a headset that mutes most surrounding noises."