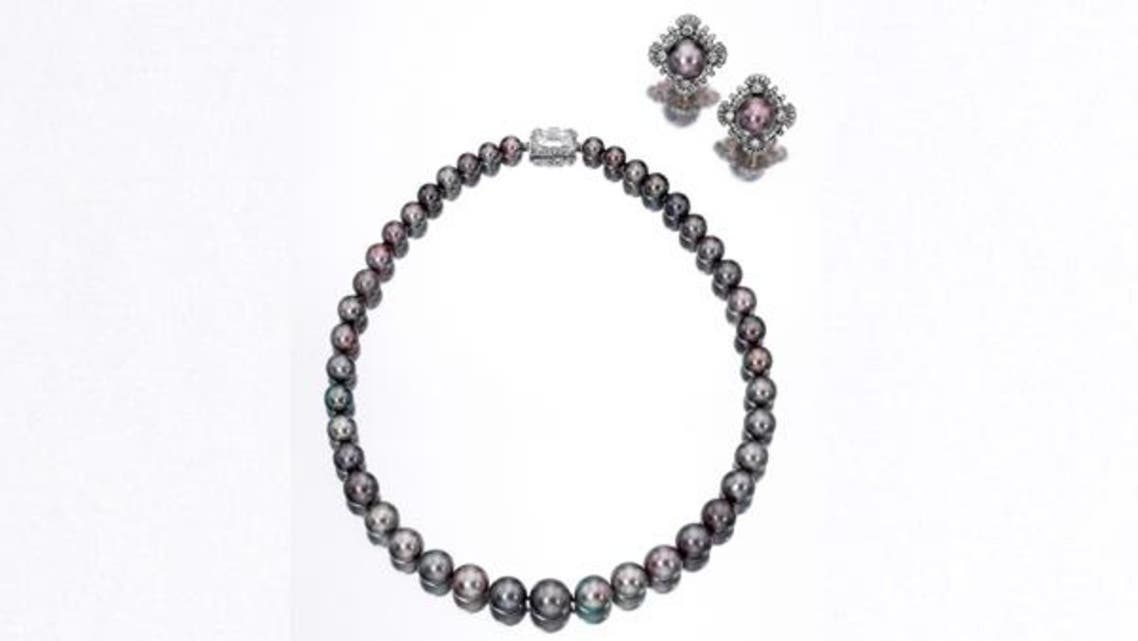 Rare grey pearls to fetch up to $7 million in Hong Kong
A rare grey pearl necklace that once belonged to a British aristocrat is expected to fetch up to $7 million when it goes under the hammer in Hong Kong
A rare grey pearl necklace that once belonged to a British aristocrat is expected to fetch up to $7 million when it goes under the hammer in Hong Kong, Sotheby's said Friday.

The string of pearls was part of the collection of Viscountess Cowdray, Lady Pearson -- a renowned collector in the late 19th and early 20th Centuries.

It will go for auction in October as part of Sotheby's "Magnificent Jewels" autumn sale, with an estimated price of between $4.5 million and $7 million, the auction house said.

The necklace already holds the world record at auction for a natural grey pearl necklace after it was sold for $3.35 million at Christie's in London in 2012.

Sotheby's described the piece, which comprises 42 natural grey saltwater pearls and was mounted by Cartier, as "one of the finest and rarest grey pearl necklaces known".

The necklace comprises 42 natural grey saltwater pearls and was mounted by Cartier. It also comes with a pair of natural grey pearl earrings.

The Cowdray Pearls will go on a world tour before the sale in Hong Kong, including exhibitions in New York, London, Geneva, Singapore and Taipei.

"Natural saltwater grey pearls are rarely seen at auction and the present necklace, strung with 42 superb grey pearls and of aristocratic provenance, is arguably the greatest of its kind in existence," said Quek Chin Yeow, deputy chairman of Sotheby's Asia.

The necklace has also been described as "exceptional" by the Swiss Gemmological Institute (SSEF) particularly because of its documented historic provenance, Sotheby's said.

Viscountess Cowdray died in 1932 and the pearls first appeared for auction in 1937. She was famed for her collection of furniture and works of art, as well as jewellery.

The current seller wishes to remain anonymous, Sotheby's said.