Putin' in the effort: Russian leader seen in workout pics
For the powerful Russian president, physical activity appears to be more than merely his image
Amid sky-high approval ratings, dented only slightly by Western sanctions, Russian President Vladimir Putin shows no signs of giving up – at his grueling workout regime.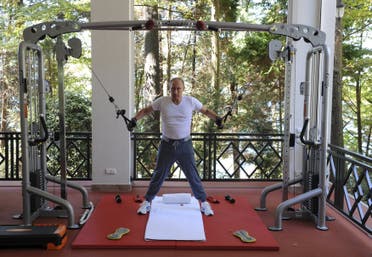 Wearing a white T-shirt, track suit trousers and running shoes, the 62-year-old Putin is shown on muscle-building apparatus in a publicity stunt that recalled previous shots of him shirtless riding a horse, flying a supersonic jet and hunting a tiger.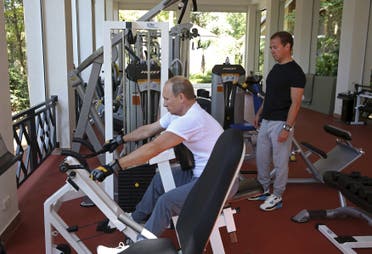 For Putin, who is a keen Judo enthusiast and reportedly neither smokes nor drinks, strenuous physical activity appears to be about more than his health.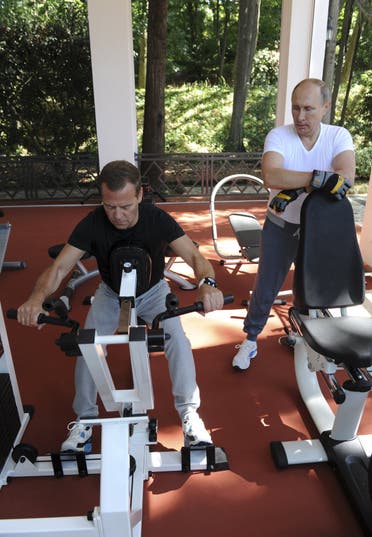 Every morning, after a simple breakfast, Putin often spends hours doing laps in his swimming pool, leaving deputies waiting for a meeting.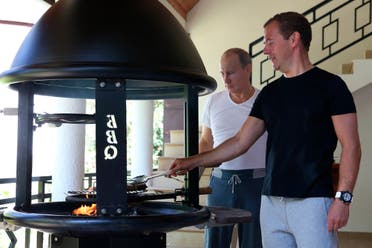 This ritual is "where political assistants suggest he gets much of Russia's thinking done," Newsweek reported last year.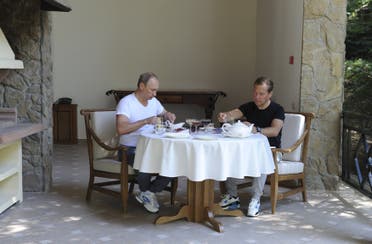 After their workout, at Putin's Black Sea's residence of Bocharov Ruchei, near the resort city of Sochi, the two politicians were shown on television grilling meat and having tea, adding to the healthy and wholesome picture.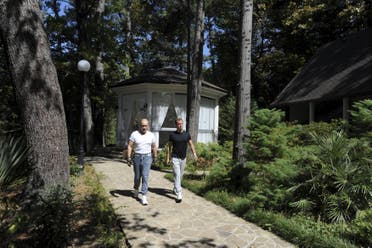 Putin's rating remains very high by Western standards. A poll, published on Friday in business daily Vedomosti by the Public Opinion Foundation, showed 72 percent of Russians would have voted for Putin in August, down from 76 percent in May.
(With Reuters)