Kanye gets political action committee as memes go viral
Announcement of his intentions to run for president in 2020 led to a social media storm
Images of Kanye West's face on Mount Rushmore and a potential White House takeover by the Kardashian reality TV clan has fired up social media, days after the rapper virtually hijacked a rambunctious MTV Video Music Awards (VMA) show as he declared he planned to run for U.S. president in 2020.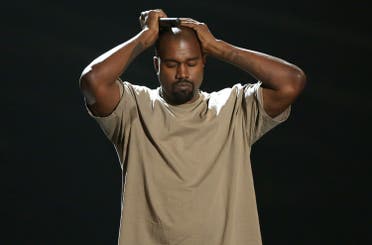 West, who is married to Kim Kardashian, sparked dozens of satirical memes on social media after his rambling, 13-minute speech on Sunday - when he admitted he had "rolled up a little something earlier in the night - while accepting the Video Vanguard award for lifetime achievement.
Although most viewers saw West's presidential declaration as a joke, a Maryland college student on Monday filed paperwork with the Federal Election Commission to set up a political action committee called 'Ready for Kanye.'
"We think he is a champion of a lot of issues and he has an interesting perspective. (The PAC) is not just a joke," said Craig, a student at Bowie State University.
West, 38, scored the award show's top hashtag, #Kanye2020, according to social analytics company NetBase. The show became the most-tweeted television program since Nielsen began tracking Twitter TV activity in 2011, with some 21.4 million tweets sent in the U.S. alone.
Fantasy opinion polls showed West running ahead of Donald Trump, who has been leading polls among the many Republican presidential contenders, while another viral post placed Kim Kardashian, as well as sisters Khloe and Kourtney, outside the White House.
Music website Billboard.com has suggested rapper Jay-Z could be West's vice president and Taylor Swift could be installed in the State Department.