63 years later, Queen Elizabeth continues to be admired in the Gulf
Ties with the GCC dates back when Bahrain, Kuwait Oman, Qatar and the UAE were British protectorates
As Queen Elizabeth II marked 63 years and 217 days of rule on Wednesday, allowing her to break the record of longest reining British monarch in history, Gulf Arab newspapers were quick to print reports of her long-standing relationships with their own monarchs.
Bahrain's widely-circulated al-Ayam newspaper had the story on their pages with a collage of the Queen's photographs throughout the years. Meanwhile, Saudi website Akbar 24 posted an article about her breaking the record to its 965 thousand followers on Twitter.
The United Kingdom and Gulf Cooperation Council (GCC) countries have a rich history of relations between them, going back to when Bahrain, Kuwait, Oman, Qatar and the UAE were British protectorates.
Highly respected
"The phrase 'birds of the same feather stick together' comes to mind. They both sort of understand what it means to be a monarch," David Roberts, lecturer in King's College London who has researched on Gulf history and politics, told Al Arabiya News.
"The British royal family, especially the queen, has proven to be quite useful in that they can build state relationships and have done so with the Gulf Arab monarchs… Britain is glad to have more state persons who they can send abroad whereas other states can only send a prime minister, sometime both a premier and a president if applicable," he added.
Marc van der Linden, chief editor of Royalty Magazine, told Al Arabiya News that Queen Elizabeth's long reign has allowed her to build rapport with the current Arab monarchs, having ruled alongside 155 Arab leaders so far.
"The royal families of Saudi Arabia, Bahrain, Kuwait, Oman and the UAE have made sure to build a strong relationship with Queen Elizabeth despite the fact that is uncommon, at least historically, for such countries to see a woman standing as head of state. But they've all shown the highest of respects for her majesty," said Linden.
As a result of the solid British-Gulf relationships, the ties have rippled onto the younger generations of Gulf Arab dynasties, with Bahrain's Sheikh Nasser bin Hamad al-Khalifa, son of the ruling King and commander of the Royal Guards, attending the elite Sandhurst Military Academy in the UK ten years ago.
Sandhurst also boasts dynastic alumni like Prince Miteb bin Abdullah, Saudi Minister of the National Guard.
'Incredible people skills'
For his part, Othman Al-Omeir, former editor-in-chief of the leading London-based pan-Arab newspaper Asharq Al-Awsat, remembers accompanying Queen Elizabeth in her 1979 tour of the Gulf Arab states. "She has incredible people skills and can easily strike conversations with anyone she meets regardless of the race and nationalities," Omeir said.
It is her abilities in building relationships with others, he added, that allowed for strong ties between their nations.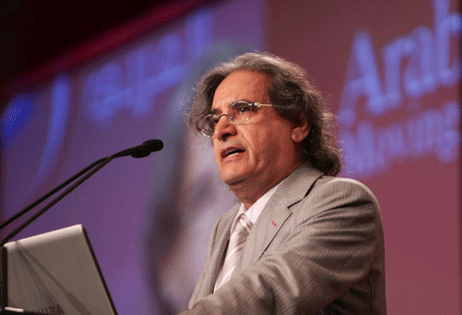 "Queen Elizabeth made both official and personal friendships with her GCC monarch counterparts over the years, which has helped in translating to strong political and economic ties between Britain and Gulf Arab nations," he added.
But according to Omeir, one particular Gulf ruler that was perhaps closer to the Queen than others, was the late Saudi King Fahd bin Abdulaziz , due to his long reign and the fact that she "first met him when he was still crown prince and then later when he took the throne," he recalled.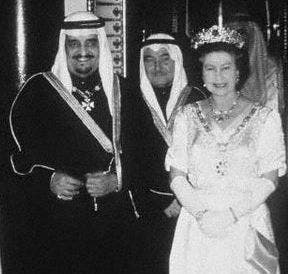 King Fahd's reign overlapped Queen Elizabeth's for nearly 23 years from 1982 until his death in 2005.
"They built such strong understandings of one another's role. The only hurdle during her years was the language barrier between them and sometimes the long hours of their meetings would go on with scattered talks," the veteran Saudi journalist recalled.
After 63 years on the job, Queen Elizabeth has seen five Kuwaiti princes, two Emirati rulers, five rulers of Qatar, two Sultans of Oman and three heads of Bahrain while she has witnessed and met seven Saudi kings, the most recent King Salman, who took to the throne in January.