Art school colors slum in Indian capital
A dozen children are diligently drawing everything from Mahatma Gandhi to cartoon character Chota Bheem
On the edge of a slum in India's capital, past rubbish and an open sewer, a dozen children are diligently drawing everything from Mahatma Gandhi to popular cartoon character Chota Bheem.

Watching over them is Rangamma Kaul, a 51-year-old teacher determined to bring art to the ramshackle colony in New Delhi's west whose families scratch a living laboring on construction sites and selling street food.

More than 20 years ago when she started her school in Nangloi, Kaul went door to door asking parents for the chance to teach their children for a few hours a day.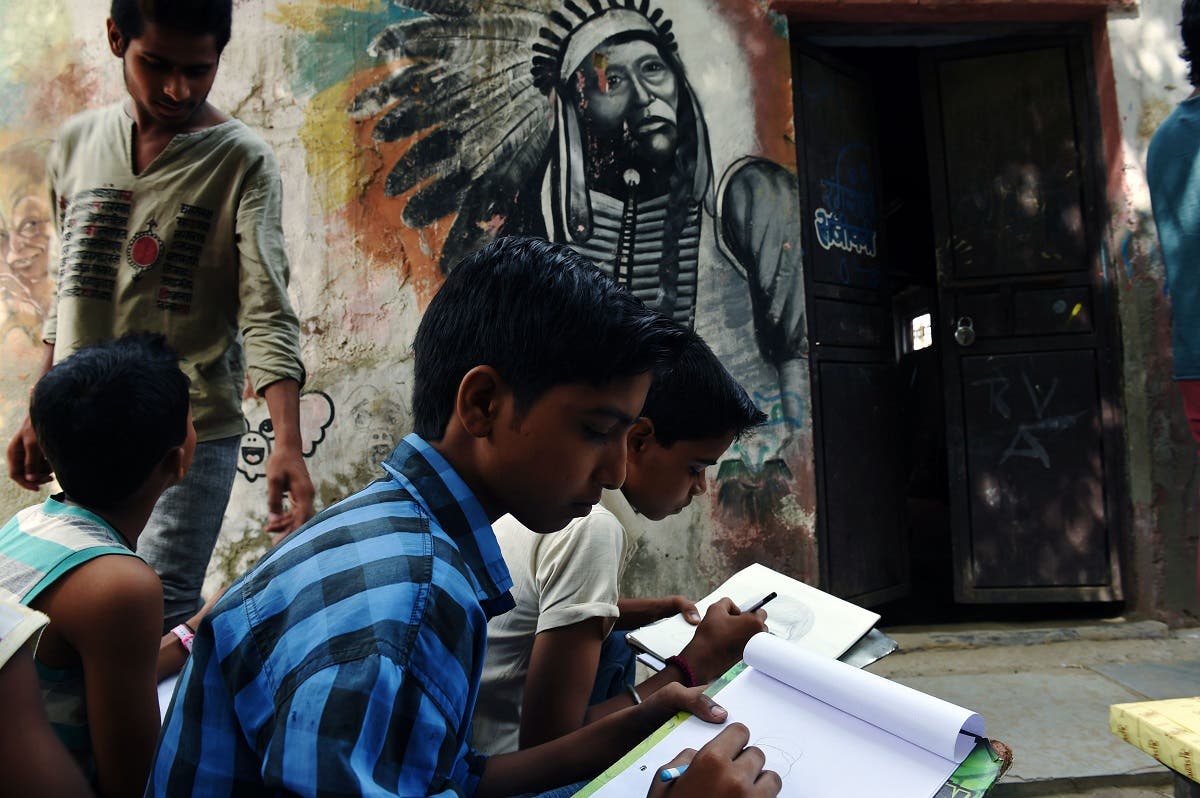 "The parents used to tell me, you're wasting your time, coloring on paper doesn't put food on the table," Kaul said, seated on a plastic stool in the courtyard of her school.

Now up to 60 students pass through the gates for tuition in drawing, painting and clay modelling, although she says many parents remain skeptical of the value of such skills.

"Many still think art is meaningless," said Kaul, who has a university degree in fine arts.

"But it's a chance to let the kids know that there is scope in their lives for other things," she said.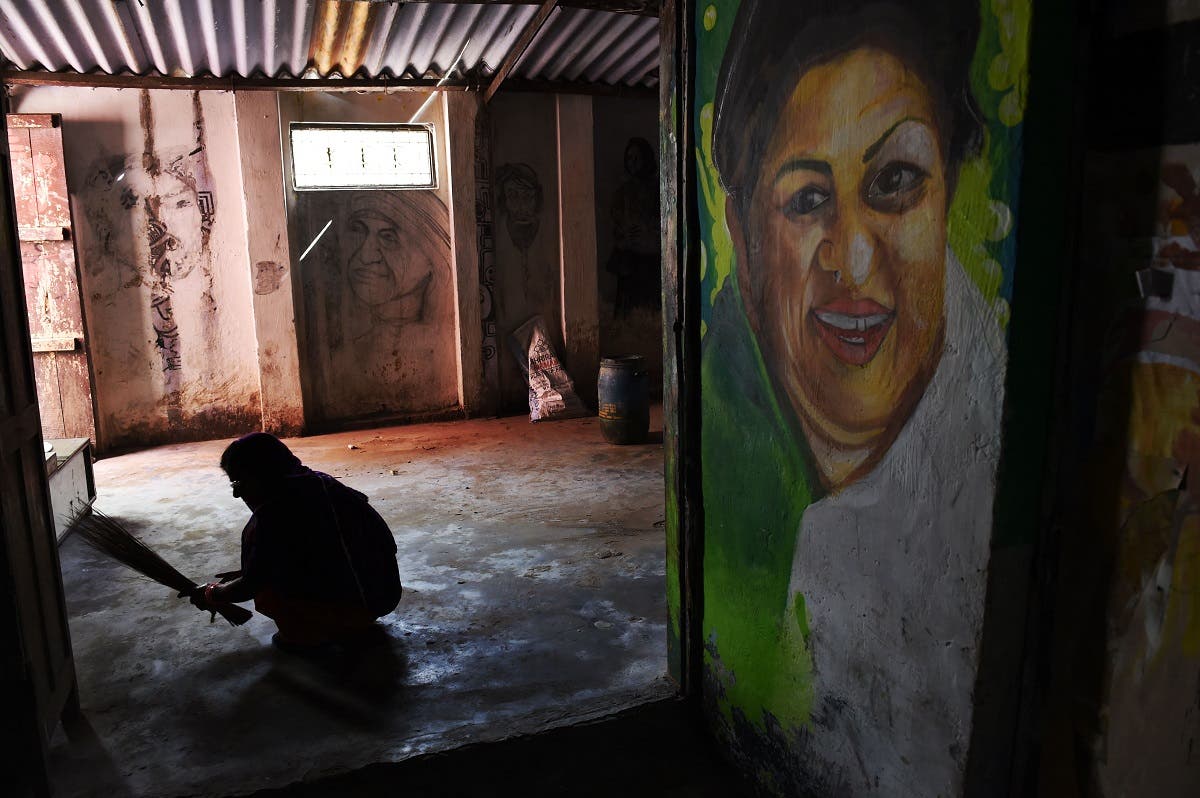 Some of the students, dressed in heavily patched clothes and broken shoes, are there simply for the chance to draw and color their favorite cartoon characters.

But trendy teenagers are also hunched over canvases, hopeful of learning enough to pass tough entrance exams to Delhi's art schools at universities and colleges.

"I learnt sculpting here which they didn't teach me at school and I needed that to get through my exam," said 28-year-old Deepak Vishwakarma who graduated a few years ago from the College of Art in Delhi.
Vishwakarma, who regularly returns to lend a hand, said the children are often called upon to paint murals and other pieces during religious festivals in the colony and they sometimes enter art competitions.

Every child has the right to a free education in India up to the age of 14. But many government schools, housing the bulk of India's millions of poor children, are overcrowded and badly resourced.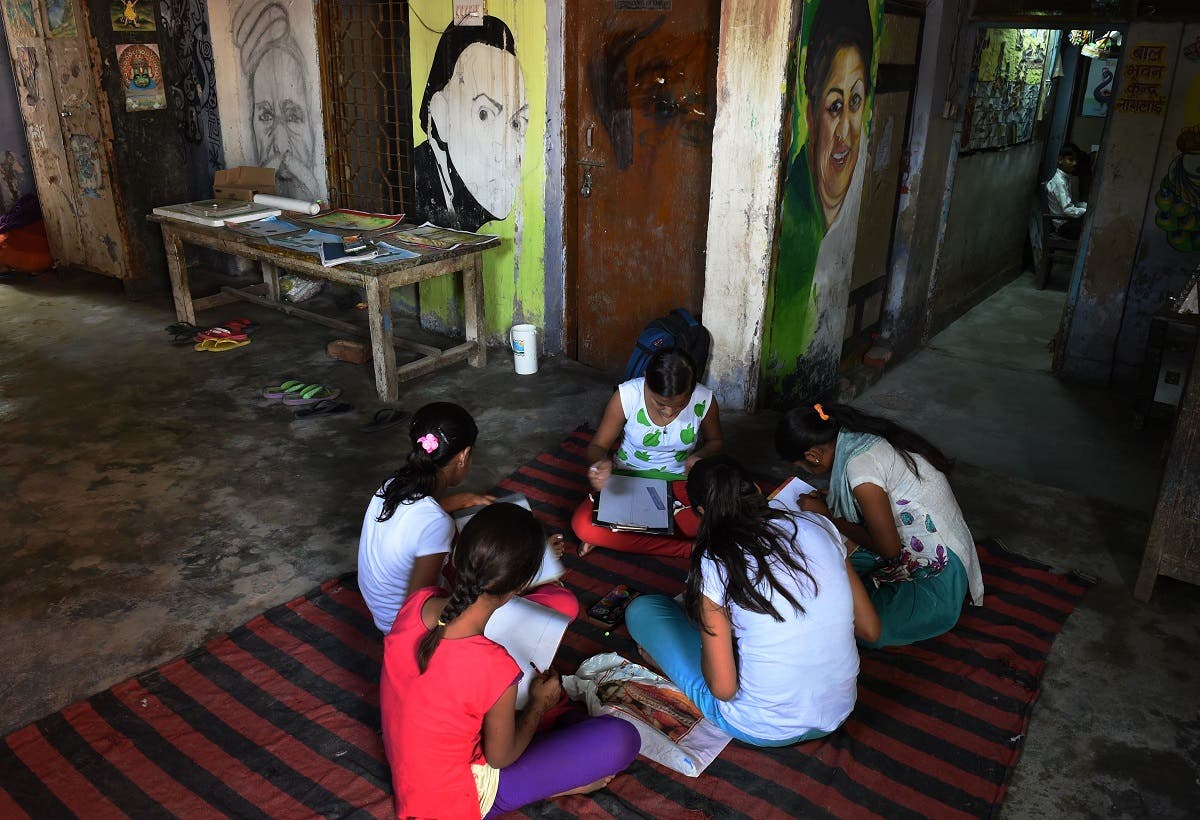 Kaul charges two rupees ($0.03) a year per student and funding from locals NGOs is scarce. The roof leaks during the monsoon.

Sitting on a concrete slab, Ashish Gupta sketches a picture of independence hero Gandhi, oblivious to the student chatter around him.

The 12-year-old said his mother likes his drawings, although his father, who sells cooked corn cobs on the street to support his family of seven, does not.

Housewife Sunita Nigam, whose husband earns 6,000 to 7,000 rupees ($110) a month at a slipper factory, said she wants her son Shlok, seven, to keep taking the classes.

The more skills, Nigam reasons, the better his chances of fighting his way out of poverty. "I want my son to paint, to draw like others. I want my child to do everything, to grow up and become a doctor."