With the remnants of Lebanon's massive trash crisis still evident on the streets of Beirut, some of its residents are keeping their spirits up in a way only they know best: heading to the capital's legendary nightclubs.
Beirut's nightlife has long been known to amaze. Long known by its moniker "The Paris of the Middle East," The New York Times ranked Beirut as one of the top 44 places to visit in 2009. The bustling city was also in the top ten in its list of party destinations.
On Tuesday, a group of 36 beauty queens from around the globe posed in front of the Lebanese cabinet's barbed wire fence, covering up trash that has been rising in the past weeks, in an effort to promote an event which takes place in Beirut later this month.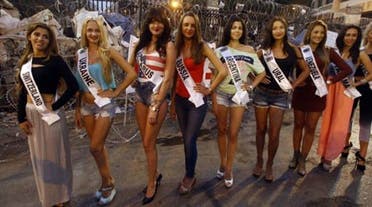 This may come as a surprise to people living abroad who see the country's trash and political woes as too big to ignore.
Lebanon has been without a president for over a year. Its government has been ranked at the bottom of the global competitiveness index for efficiency. Basic necessities like water and electricity are not always available, and Islamic State of Iraq and Syria (ISIS) militants are at the border in war-torn Syria.
But as more and more political turbulence hits the country, many say they will not let sectarian strife and government wrangling halt their lives.
So where do the Lebanese citizens find the energy and time keep partying through the night every weekend?
JADE, a DJ and founder of two Beirut venues The Basement and The Grand Factory and the events group C U NXT SAT told Al Arabiya News "What I find shocking is the ability for people to party when the Lebanese are being assaulted to claim everyone's rights (the latest #YouStink protests) or when they are being killed and bombed (the war in 2006)."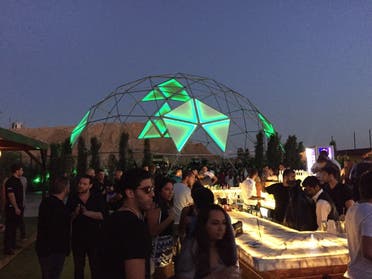 A co-owner of Beirut's Uberhaus club Nemer Saliba told Al Arabiya News that "they [Lebanese citizens] have become immune to the system basically, We've gone through so much s**t, you know, that they have to just keep on going with their lives."
"In general the reason why Lebanese people can go party while there's a war happening is because some parts of the country don't feel like they have anything to do with that conflict, one, and two: they're not going to stop their lives because of the s**t that's been going on for the past 40 years," Saliba said.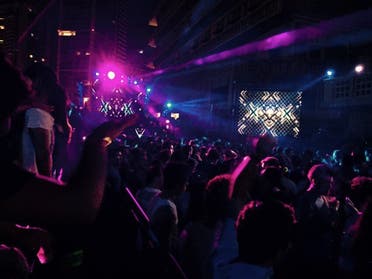 Saliba is not the only one who thinks this way. Ghida Abdel Sater, a 21-year old activist who also works as a PR executive explained how Beirut's strained residents keep partying on.
"The majority of the Lebanese, if not all, grew up during times of unrest. So we got used to it sadly and we lost hope in changing anything," Abdel Sater said.
"Our attitude became more of 'nothing's going to change so I might as well enjoy my life a bit'," she added.
But many will not endure the crisis forever, Abdel Sater said.
"People will get to a point where they've had enough and ask for change, which I hope is the point most of the Lebanese reached."
Lebanese citizens have continued in this mentality for a long time.
"The problem is not whether the people are partying or not, the problem is that they became numb, and 40 years of false expectations and hopes took their toll," said JADE.
"They have to assume their roles as citizens and ask for the basic rights like justice and fairness, and whether they eat, drink, dance on the side is not wrong," he added.
Time for change
Last month, a grass-roots movement named #YouStink sprung up, organized to bring change within the country. Its demonstrators - mostly youth - took to the streets to voice their demands for a government reshuffle.
Some clubs promptly decided to lend their support.
Late last month, as protests flared, Uberhaus announcing on Facebook that it was cancelling one of its events, stating: "You've got more important plans on Saturday."
"We have our civic duties. We have civic responsibilities and duties. People need to be down on the streets," Saliba said.
"Personally, I would not go out and party when the protest is going on, so why would I open my club? I'm going to go down to the revolution."