Giant statue of UAE founder Sheikh Zayed stands in Cairo suburb
A 13-meter high solid bronze figure is none other than the UAE's late founding father Sheikh Zayed
A towering statue looks over a suburb outside Egypt's capital Cairo.
One arm is raised, while the other arm, emerging from the bronze figure's steely swathe of traditional Bedouin robes, gently rests on a walking cane.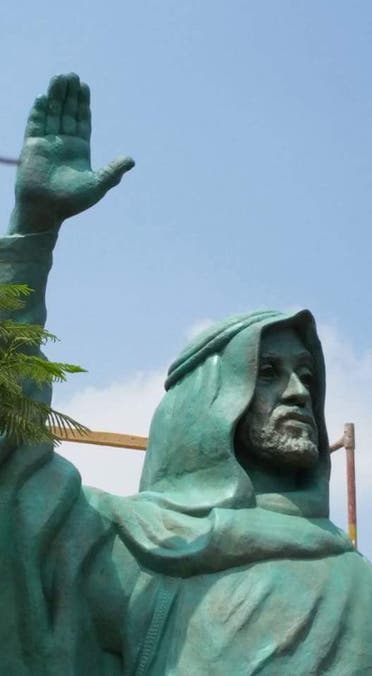 The solid bronze figure – which rises 13 meters from the ground, sitting atop a granite plinth on a pedestal – is none other than the UAE's late founding father Sheikh Zayed. It stands at the entrance of a city district bearing his name on the city's western outskirts.
"This statue is the largest in Egypt," claims its creator, Egyptian sculptor Essam Darwish. The figure is also the first statue of the late UAE leader in the North African country, home to some 80 million people and a key ally of the oil-rich Gulf state.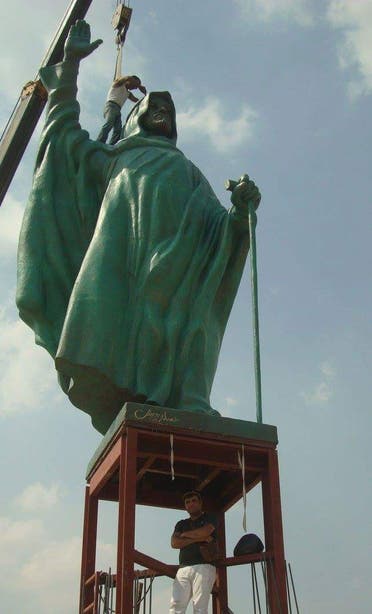 The monument, which weighs as much as four family-sized cars, is planned by local authorities to be formally unveiled on Nov. 2, a date that marks 11 years since Sheikh Zayed's passing.
According to Darwish, crafting the sculpture - starting with scale models - took six months of day-and-night toil. One challenge was the initial research from two-dimensional sources to obtain an accurate likeness. The sculptor pored through countless archival photos and footage of his subject.
The end result, he said, "expresses [Sheikh Zayed's] personality in terms of movement and facial expression and clothing."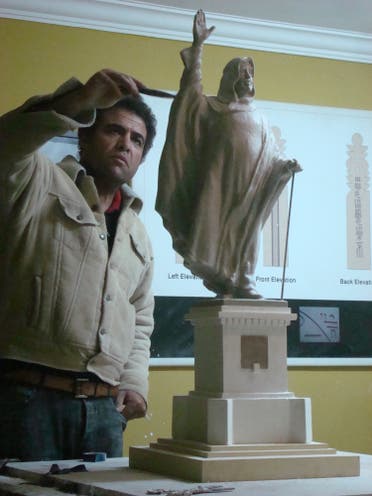 The statue was financed by an Egyptian businessman, Mahmoud Shenawi, in a show of "appreciation" towards the late ruler, said Darwish. The sculptor credits Prime Minister Ibrahim Mahlab for "removing all obstacles" for its placement. The idea of erecting the statue was born out of Shenawi's deep appreciation for the late UAE leader, Darwish said, adding that the businessman turned down offers to co-finance the piece as he wanted it to be its sole financer.
Mahlab's boss, Egyptian President Abdelfattah al-Sisi - who in 2013 ousted Islamist President Mohammad Mursi after an army-backed uprising - is known for his close ties with the UAE.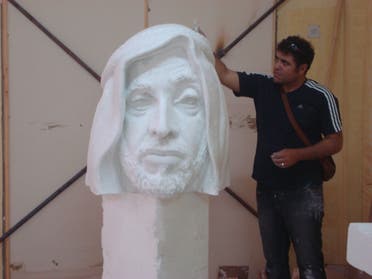 Since Sisi took power, Abu Dhabi and Cairo have inked numerous construction and investment deals to revive the country's sunken economy, weakened by years of political instability and protests.
The UAE has also donated billions of dollars towards the construction of low-income housing and infrastructural facilities in Egypt.
Friend of Egypt
Through Sheikh Zayed's efforts, ties between the two countries were cemented decades ago, the UAE's minister of state said last month. As a result, he said, Egypt had "become one of the most important bilateral relations that the UAE shares with another country."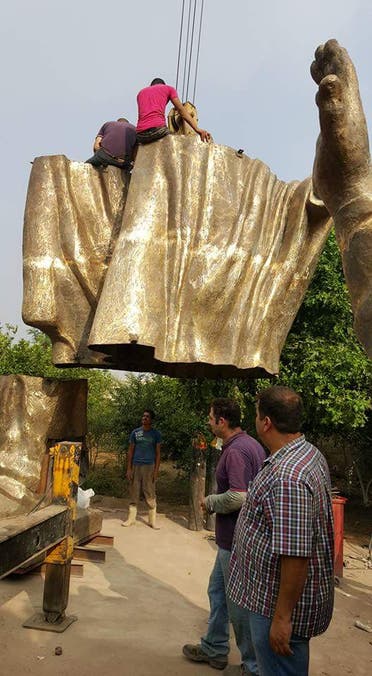 Sheikh Zayed was long close to Egypt. He was also a friend of Egypt's late President Anwar Sadat, and supported him in the 1973 war against Israel. One of Zayed's sayings, "Arab oil is not dearer than Arab blood," was recalled by Sadat's sister in 2001, who said that her brother had "adored " the UAE leader.
The late UAE president was also a large financial backer of Egypt, contributing to the construction of a canal and numerous humanitarian projects.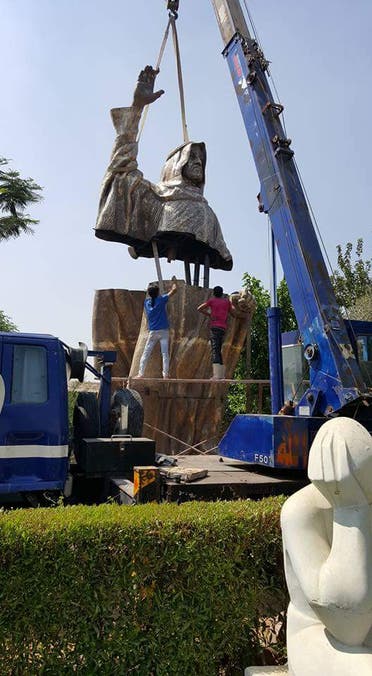 Sultan al-Qassemi, an Emirati journalist and prominent commentator on Arab affairs, said that Sheikh Zayed was a man who many Arabs still "hold near and dear."
"Egyptians have an affinity to him because he also had an affinity to Egypt," said al-Qassemi.