Are your thighs ready for a challenge? Master 5 squat exercises
These will challenge your body and improve your balance, coordination, explosiveness, dynamic movement and cardiovascular system
The squat is a favorite among gym-goers. Once you master the basic squat, you can progress the exercise with the variables listed below. These will challenge your body and improve your balance, coordination, explosiveness, dynamic movement and cardiovascular system.
Basic squat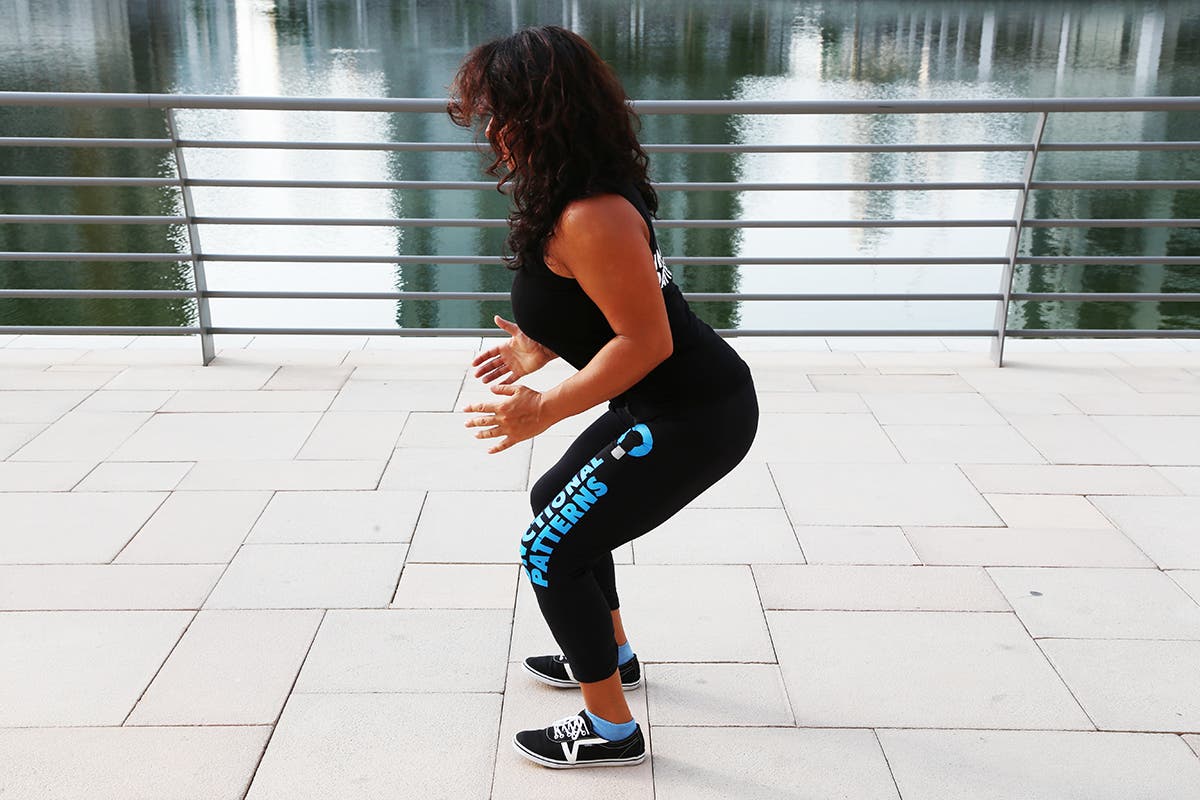 - stand with your feet hip-distance apart and pointing forward
- shift your weight back onto your heels and slowly lower yourself back, as if you are sitting into a chair
- allow for some bend at your knees
- keep your chest up and shoulder blades retracted
- as you reach the bottom phase of the squat, pause, draw your navel in and slowly tilt your pelvis back
- slowly come back up, extending your legs, making sure your knees straighten and fall back before you finish off at the top
- when you reach the top, draw the navel in and tilt your pelvis under
Squat to toes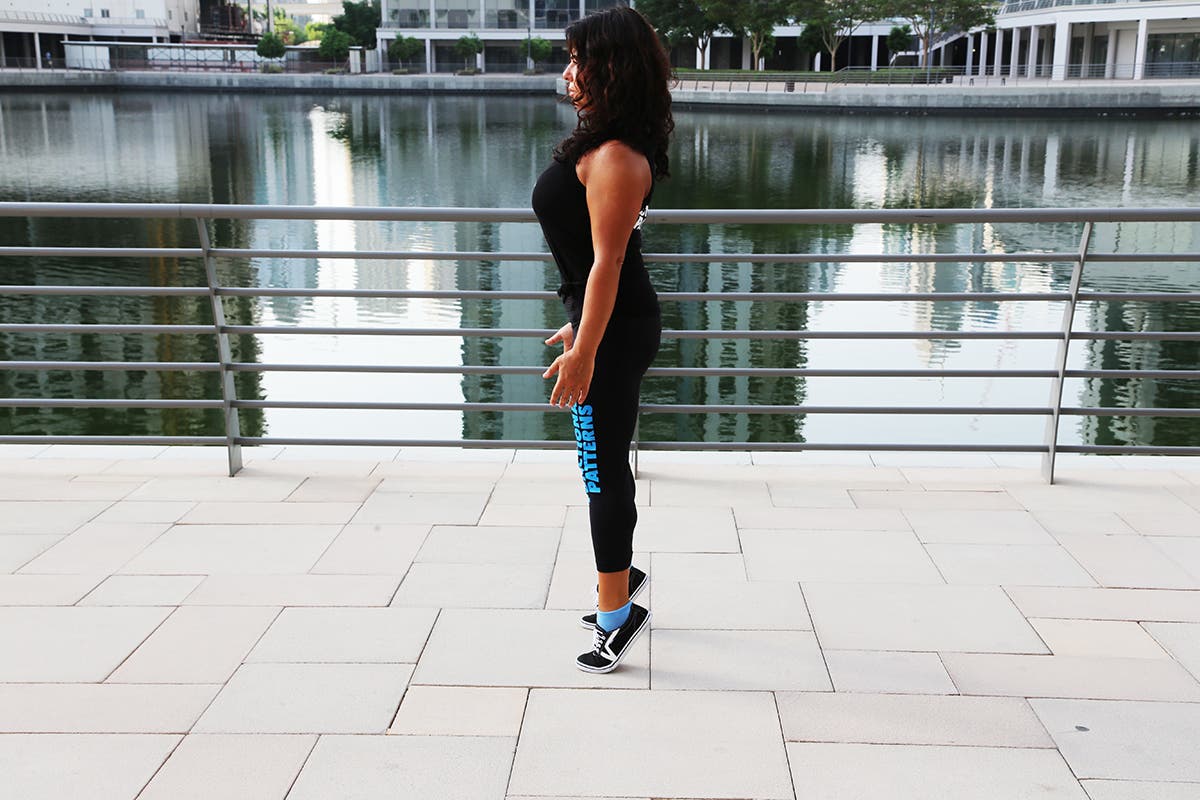 - apply all steps above except the last
- lift up onto your toes, extend your arms straight, draw your navel in and tilt your pelvis under
- pause, then lower back down into the squat and repeat
Squat jump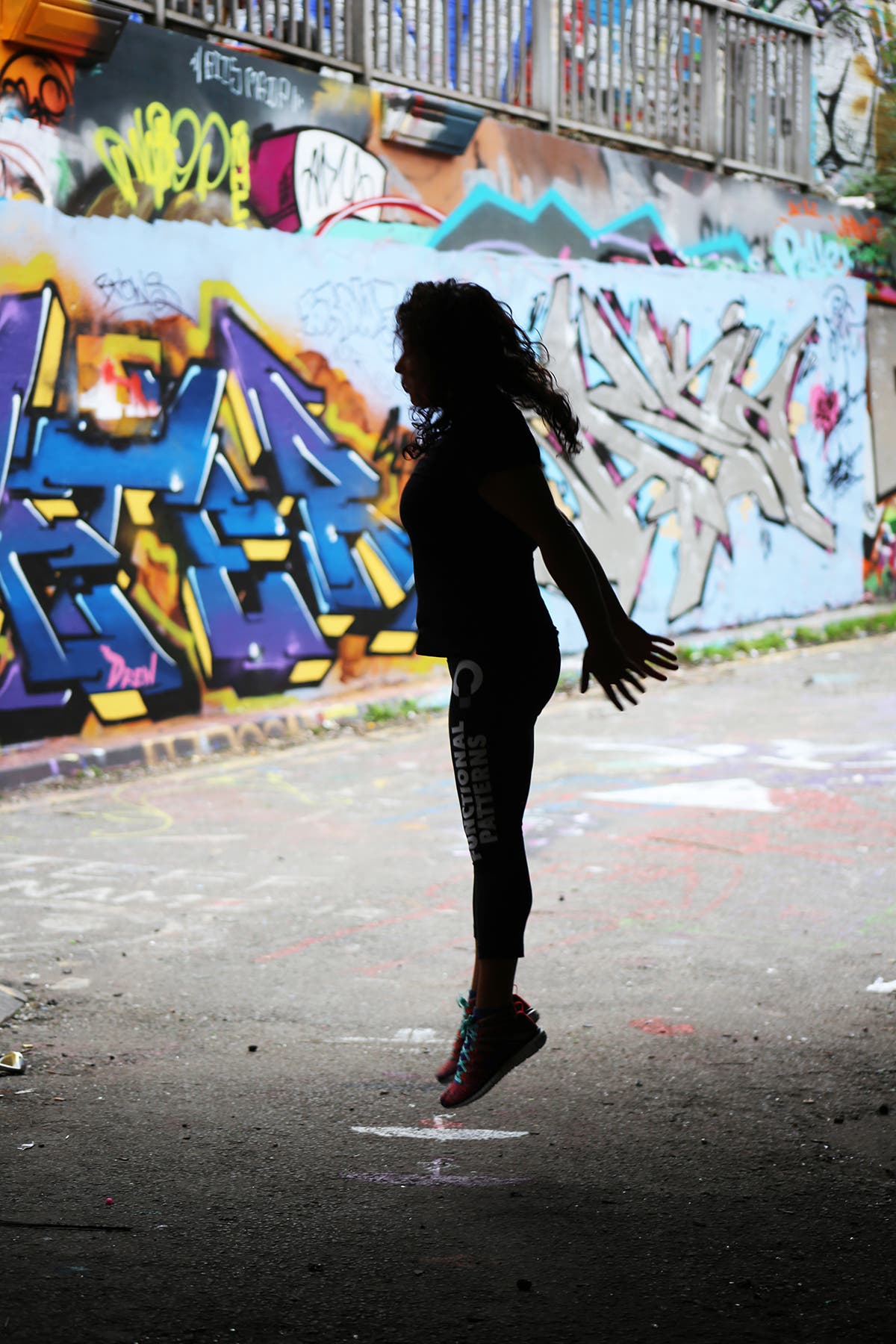 - apply the first five steps
- immediately jump up, extending your arms straight down as your feet leave the floor
- land in the starting position, and repeat
- land softly through the heels
Squat and slam with Dynamax ball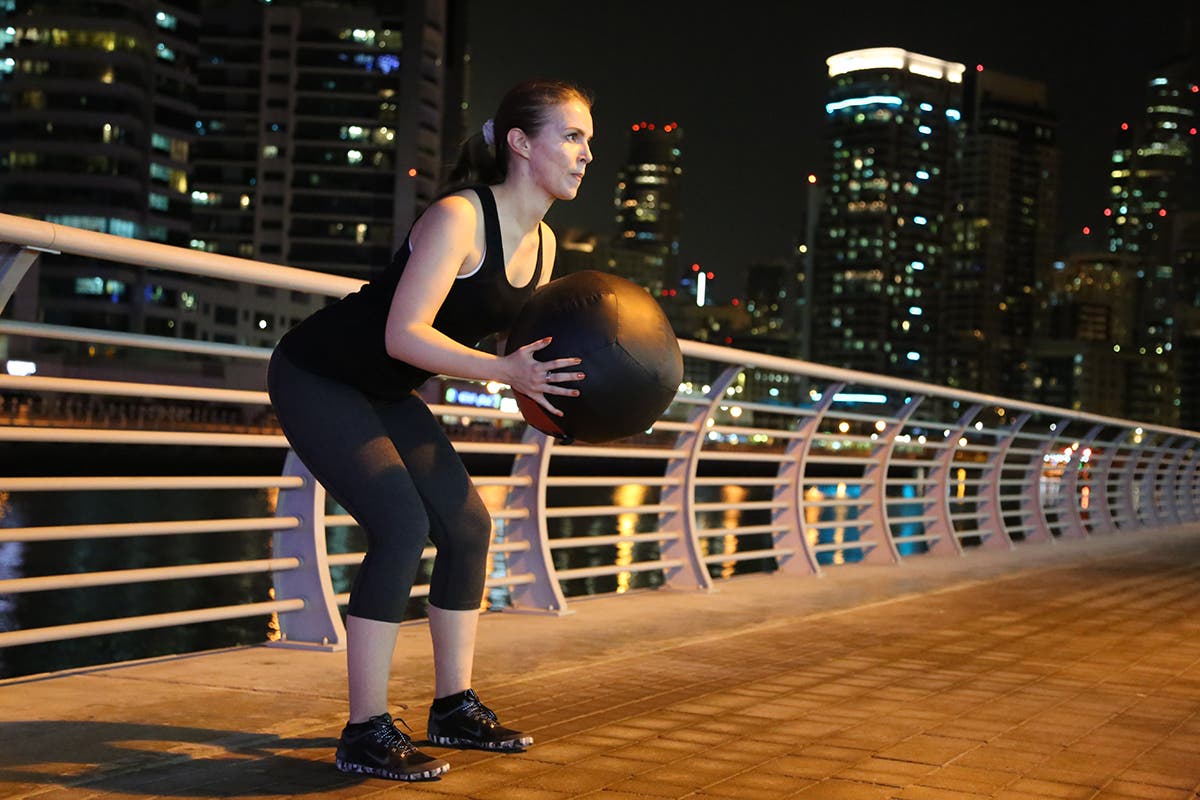 - apply the first step
- pick up the Dynamax ball, keeping your elbows close into your body
- lift the ball above you
- push your hips back into the squat, and slam the ball down in front of you
- if done correctly, the ball will bounce back slightly without you having to bend down to pick it up off the floor
Bosu squat jump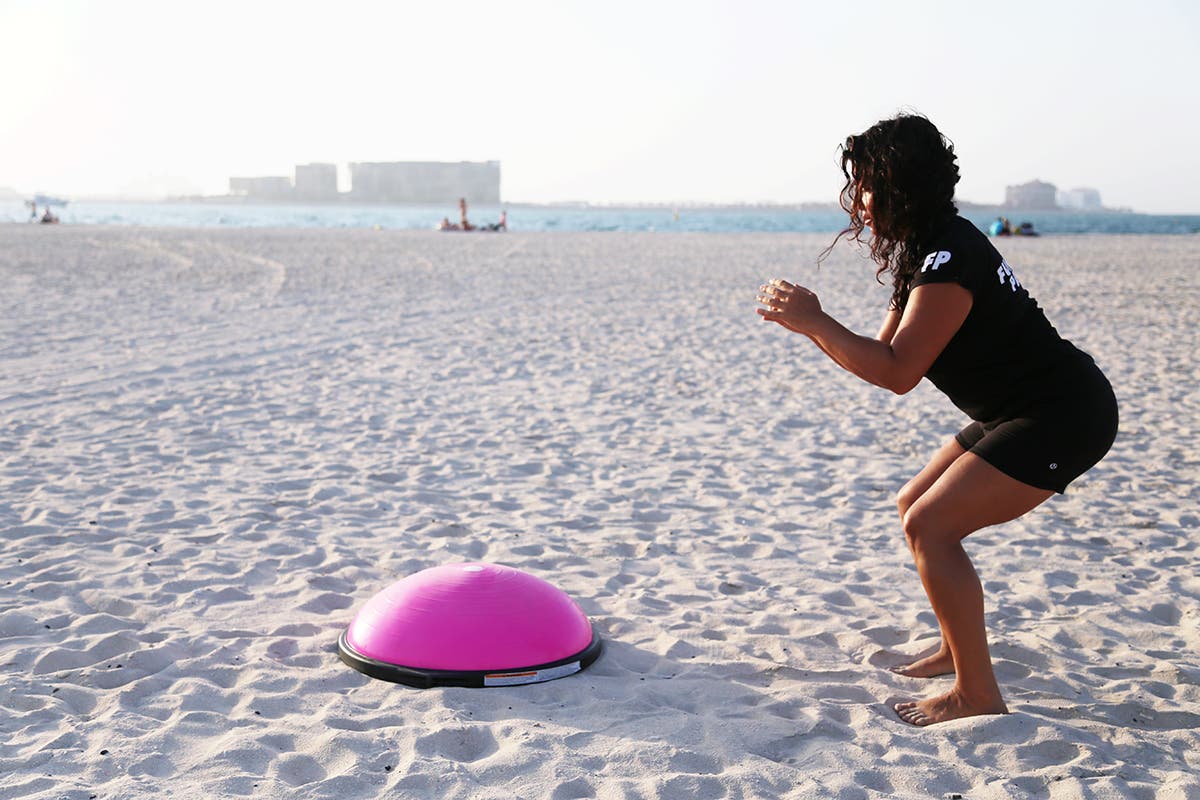 - you will require a bosu ball, which can be found in most gyms.
- set the distance of the bosu close or far apart from you, depending on your ability
- apply the first five steps
- swing your arms back behind your torso, then drive them up to the ceiling and jump up horizontally using momentum
- use the power to drive you vertically to reach the distance between you and the bosu
- land down in the squat position on the bosu ball
- keep your chest lifted, your shoulder blades retracted and your back extended
- keep your navel pulled in to help activate your core muscles to help with balance
- once you landed, step off and repeat from the start position

Perform two to three sets of each exercise, with eight to 12 repetitions per set. It is more about quality than quantity.
Fitness expert Vahdaneh Vahid can be reached on Facebook and Instagram.