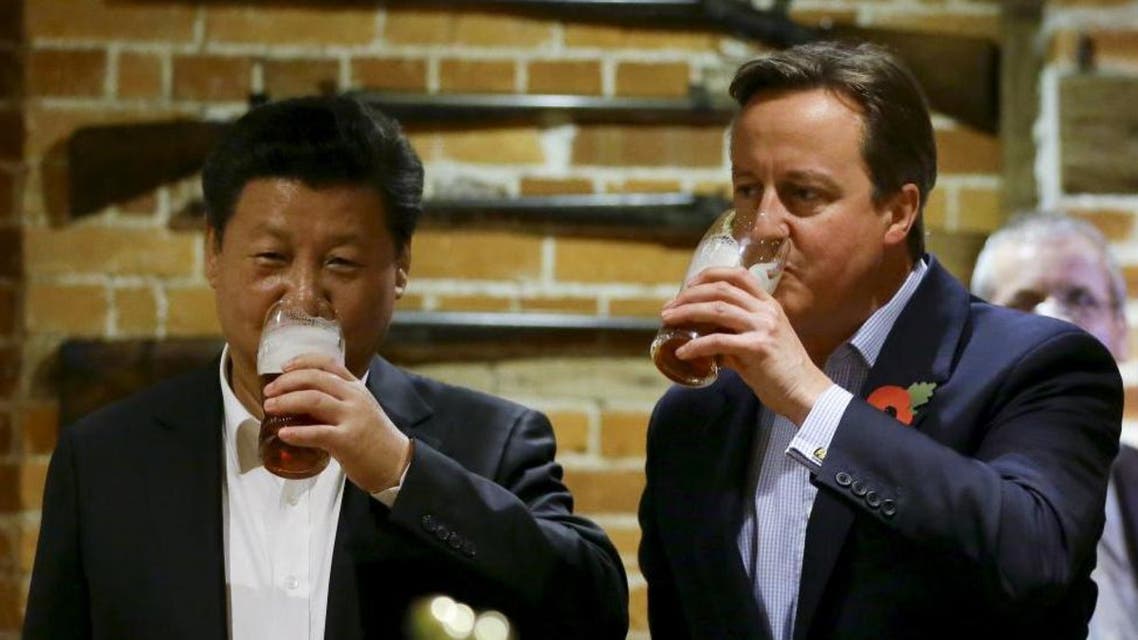 Raising a pint, Xi and Cameron toast 'golden' ties over fish and chips
ameron was shown buying Xi a pint. Both leaders were later shown without neckties holding half-drunk pints of ale
After three days of pomp, deal-making and geopolitics, British Prime Minister David Cameron raised a pint to Chinese President Xi Jinping on Thursday over a traditional pub dinner of fish and chips.
Cameron took a break from the formalities of hosting the state visit to take Communist Party General Secretary Xi to The Plough at Cadsden, near his official country residence at Chequers, for a fish and chip supper washed down with a pint of Green King IPA ale.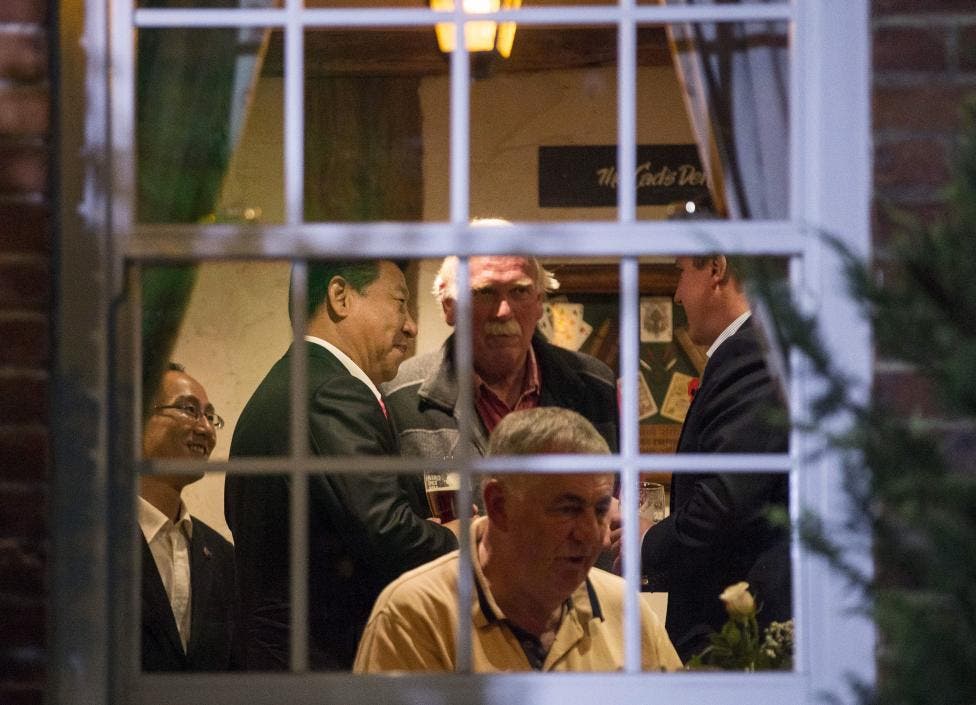 "I dropped into The Plough at Cadsden for a pint of IPA and some fish and chips with China's President Xi," Cameron said on Twitter.
Cameron was shown buying Xi a pint. Both leaders were later shown without neckties holding half-drunk pints of ale and chatting with locals.
Referring to an incident in 2012 when Cameron mistakenly left his eight-year-old daughter in the same pub following a Sunday lunch, Cameron told locals: "I'm not leaving my family here today, I'm not making that mistake again."
Cameron has hailed a "golden era" in relations with China as he pitches Britain as the pre-eminent Western gateway for investment from China, though the warmth of the reception for Xi has raised some eyebrows with allies and drawn criticism that London is ignoring China's human rights record.