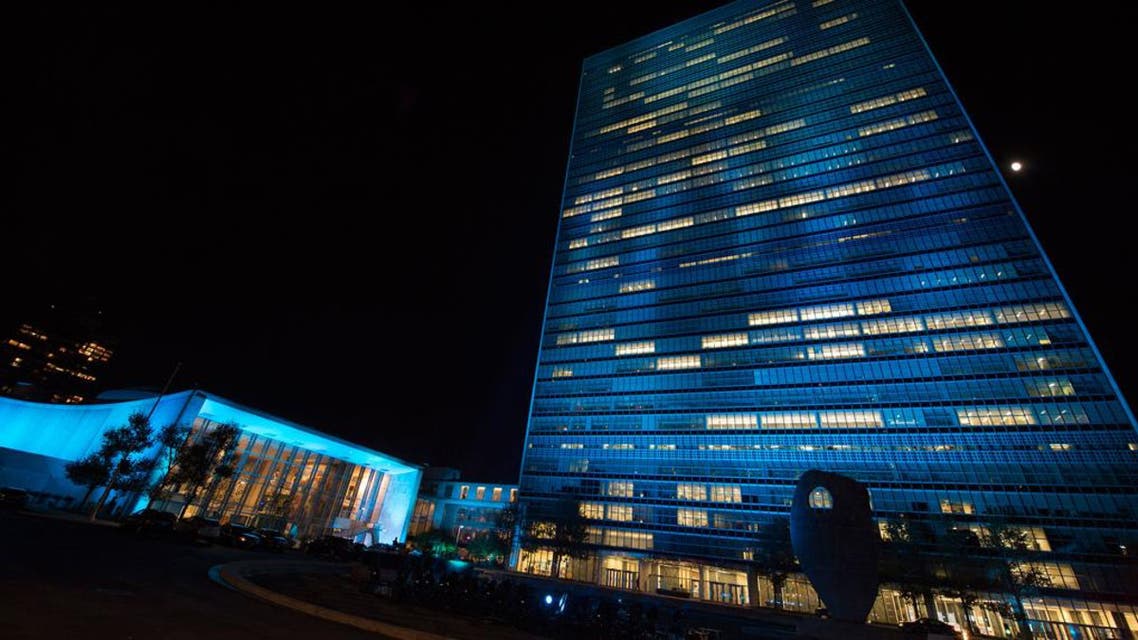 World landmarks light up U.N. shade of blue on 70th anniversary
The global celebration kicked off in New Zealand and then Australia with the lighting of the Sydney Opera House at dusk
The iconic Kingdom Tower and Faisaliah Tower in Riyadh and the Jeddah Municipality building will be lit in blue, the official color of the United Nations, Saturday night as part of a global campaign to commemorate U.N. Day and the 70th anniversary of the United Nations.
Picture gallery: Global landmarks light up for U.N. Day
The global celebration kicked off in New Zealand and then Australia with the lighting of the Sydney Opera House at dusk, and from there a wave of U.N. Blue moved across countries and continents as monuments around the world take part in the international event.
World famous landmarks from Australia's Sydney Opera House to the Great Pyramids of Giza in Egypt and the Empire State Building in New York, will be lit blue. Other participants include Russia's Hermitage Museum, the ancient city of Petra in Jordan, the Leaning Tower of Pisa in Italy, Edinburgh Castle and Table Mountain in South Africa, Japan's SkyTree Tower, the Alhambra in Spain, among many others.
The United Nation Day, which falls on Oct. 24, marks the anniversary of the entry into force in 1945 of the U.N. Charter. With the ratification of this founding document by the majority of its signatories, including Saudi Arabia, the United Nations officially came into being. This day has been celebrated as United Nations Day since 1948.
"I am grateful our member states are showing such strong enthusiasm in marking 70 years of U.N. support for peace, development and human rights," said U.N. Secretary-General Ban Ki-moon. "By turning the world U.N. Blue for a day, we can light the way to a better tomorrow."
This global event will be covered extensively on social media using the hashtag #UNBlue in addition to year-long hashtag #UN70 and shared with the U.N.'s millions of followers on Instagram, Facebook, Twitter, Weibo, Flickr and more.
This article was first published on the Saudi Gazette.