Iconic towers in Saudi Arabia lit up in solidarity with Paris
Kingdom Tower and Al-Faisaliah Tower in Riyadh lit up in the colors of the French flag on Sunday
Saudi Arabia's iconic Kingdom Tower and Al-Faisaliah Tower in Riyadh lit up in the colors of French flag on Sunday, in solidarity with the victims of the Paris terror attacks.
Several monuments around the world projected the tri-colored flag in memory of the more than 130 people who died during and since the attacks on Friday. More monuments across the Arab world took part on Sunday.
Footage aired on Al Arabiya News Channel showed the iconic Riyadh towers lit up in blue, red and white.
In the UAE capital of Abu Dhabi, a number of landmark buildings were illuminated in French flag colors, including the Hazza Bin Zayed Stadium and the arch-shaped Sheikh Zayed Bridge.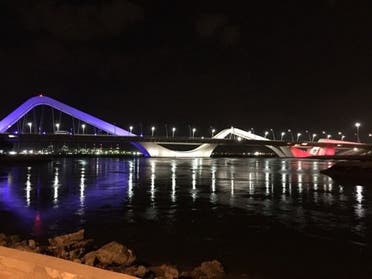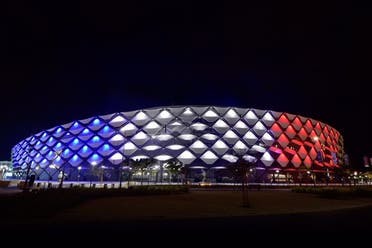 Dubai's Burj Khalifa - the world's tallest skyscraper - along with the city's ultra-luxurious Burj Al Arab hotel were both lit up in the tricolor.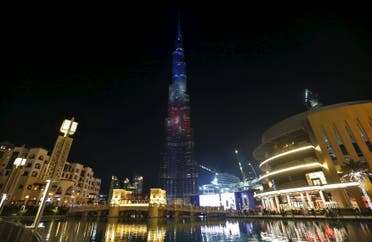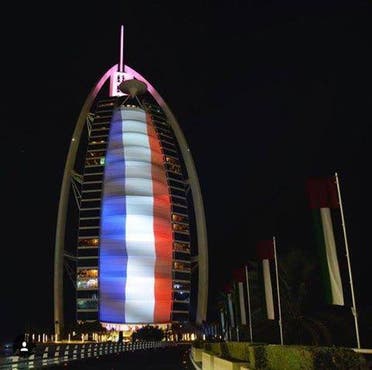 The French flag's colors were also projected onto one of Egypt's Giza pyramids, with a group of Egyptians lighting candles near site while waving the French and Egyptian flags.