First Egyptian astronaut in space? NASA candidate has high hopes
Akram Abdellatif, a Cairo-born researcher, has been selected for a NASA-sponsored program that could make him the first Egyptian to travel into space
A Cairo-born researcher has been selected for a NASA-sponsored program that could make him the first Egyptian to travel into space.

Akram Abdellatif, who is studying for a doctoral degree at the German University of Technology in Munich, stands a chance to travel on a space mission in 2017 if he completes the high ranking required.

The program, titled Polar Suborbital Science in the Upper Mesosphere (PoSSUM), aims to study the outer reaches of Earth's atmosphere.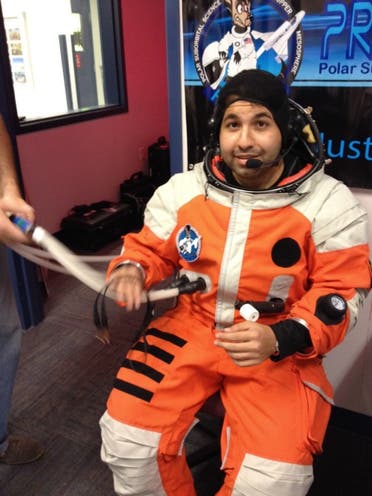 Picked from hundreds of other applicants, the 27-year-old said he was the only Arab national among 12 successful candidates, who are mostly American and Canadian.

Although the program is sponsored by NASA, if Abdellatif is chosen to go into space he will not be an astronaut under the U.S. space agency.

"I train through the program, so I'm not chosen or directly hired through NASA because... only U.S. citizens can be astronauts for NASA," he told Al Arabiya News. "The program is different, and has the right to choose anyone."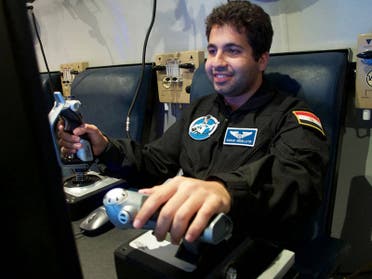 When asked if being an Egyptian national affected his chances of becoming an astronaut, he said: "My nationality doesn't hold me back at all. When you have good qualifications you get the job, but working with federal agencies requires citizenship.

"This was a big problem in the past, but with incoming commercial space agencies and other non-profit programs, things have become better."

Abdellatif, who grew up in Cairo, said his love of movies and his father's position as an officer in the Egyptian military's air defense led him to his passion.

"He used to come home with books about aircrafts and rockets. I guess that's the main reason."