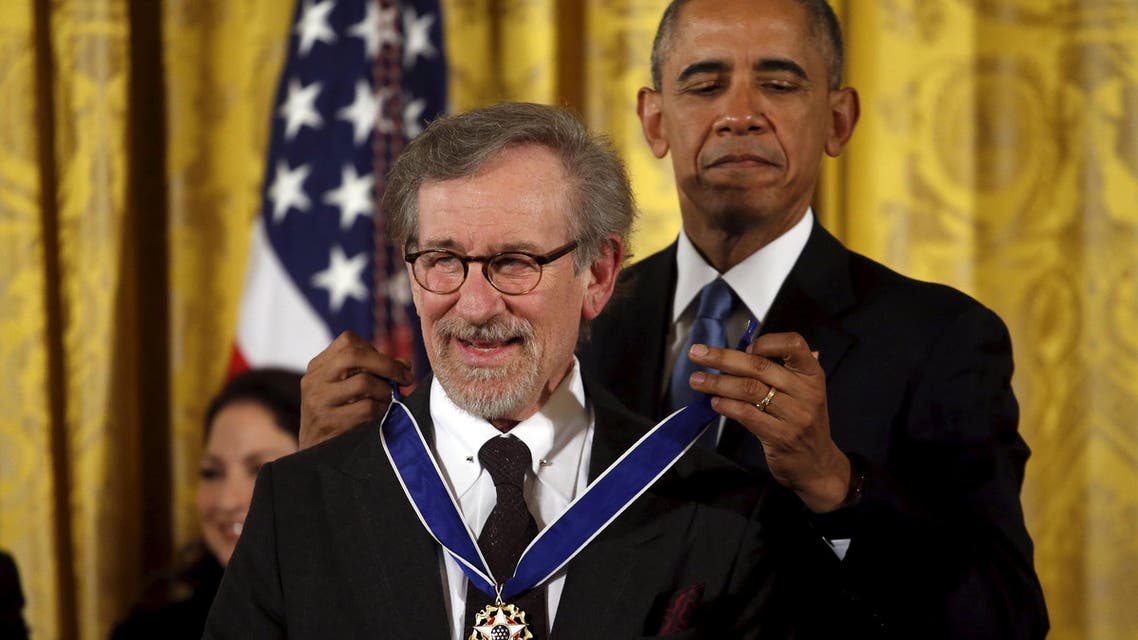 Obama hails Steven Spielberg's 'boundless imagination'
The director has won three Oscars and whose films have grossed more than $9 billion in ticket sales
President Barack Obama awarded the highest civilian honor to filmmaker Steven Spielberg, the man behind Hollywood hits "E.T.," "Jurassic Park" and "Indiana Jones."
"Steven's films are marked most importantly by a faith in our common humanity," Obama said as he awarded him the Medal of Freedom.
"His stories have shaped America's story, and his values have shaped our world."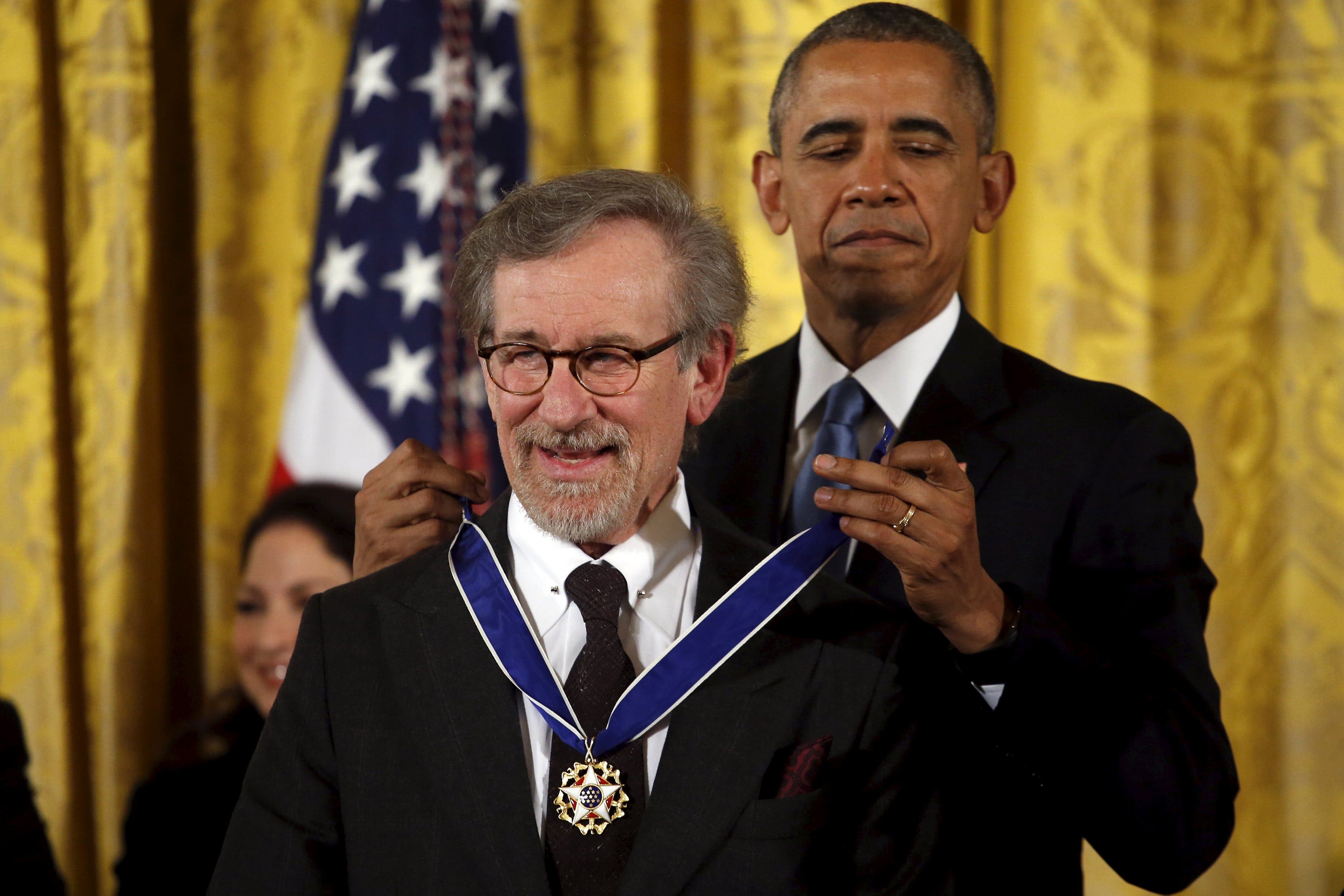 Obama noted Spielberg's work in founding the Shoah Foundation, which records testimonies of survivors and other witnesses of the Holocaust.
The director, who has won three Oscars and whose films have grossed more than $9 billion in ticket sales, has celebrated his own ability to naviguate between various genres, from blockbusters like "Jurassic" park to historic dramas like "Schindler's list."
"Film has always been the greatest way for me to unburden myself of my demons and to therefore cast my demons on you," he said earlier this month while presenting his Cold War thriller "Bridge of Spies" in Berlin.
Among the 17 awardees at the White House ceremony were singer-director Barbra Streisand and songwriter James Taylor.
Among other entertainment stars honored were music producer Emilio Estefan and pop star Gloria Estefan, a Cuban American couple seen as trailblazers for being Spanish-language stars who successfully crossed over to the English-language market.
Grammy-winner Itzhak Perlman and composer-lyricist Stephen Sondheim also received the honor alongside baseball great Willie Mays and fellow legend Yogi Berra, who got a posthumous award.