While a diplomatic crisis unfolds between Turkey and Russia, the internet has exploded in memes on Turkey's Recep Tayip Erdogan and his Russian counterpart Vladimir Putin.
The posts below were taken from social media (and were not created, nor are they condoned by this website) to represent the most popular memes regarding both leaders.
As the holiday season is right around the corner, one particular meme was especially popular among social media users: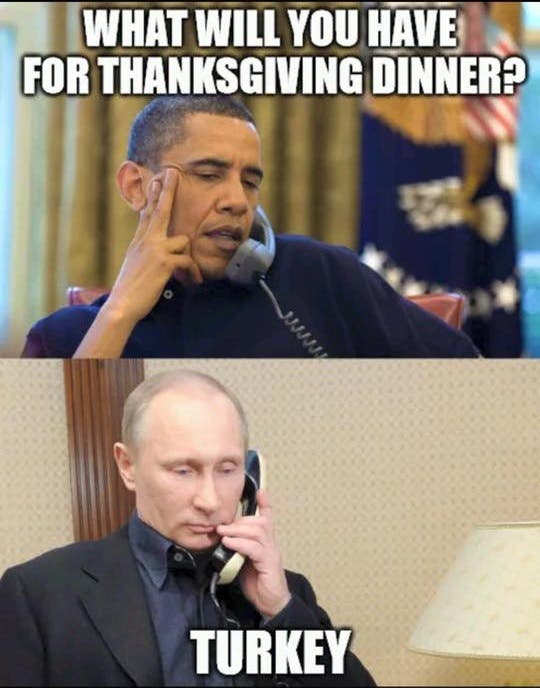 Other memes poked fun at Russia's reaction to the downed jet. The followin tweet reads: "A harsh slap for an unjust murderer:"
While this user tweeted: Ayatollah Abu Tin ( a spin on Ayatollah and Putin, whose governments support the regime of Syrian President Bashar al-Assad) receives a slap in the face: