Meet the London chef on a mission to modernize Iraqi cuisine
In 2012, Juma left his job in London's financial district to pursue his passion as a chef promoting the 'understated' Iraqi cuisine
When speaking to Philip Juma, a 31-year-old chef from London, names of Iraqi dishes are clearly pronounced from his mother-tongue, English – after all he is British.
But Juma who describes Iraqi cuisine "as very close to my heart with my father being from Iraq itself," has transformed into an ambassador of the country's delicacies and signature dishes.
"London is a very multicultural city, it has a wide range of different cuisines and nationalities, and I can say that the Iraqi cuisine is a very understated cuisine," Juma, who is of a mixed English, Irish and Iraqi heritage, told Al Arabiya News.
"I grew up in London and not seeing any of these dishes anywhere is surprising."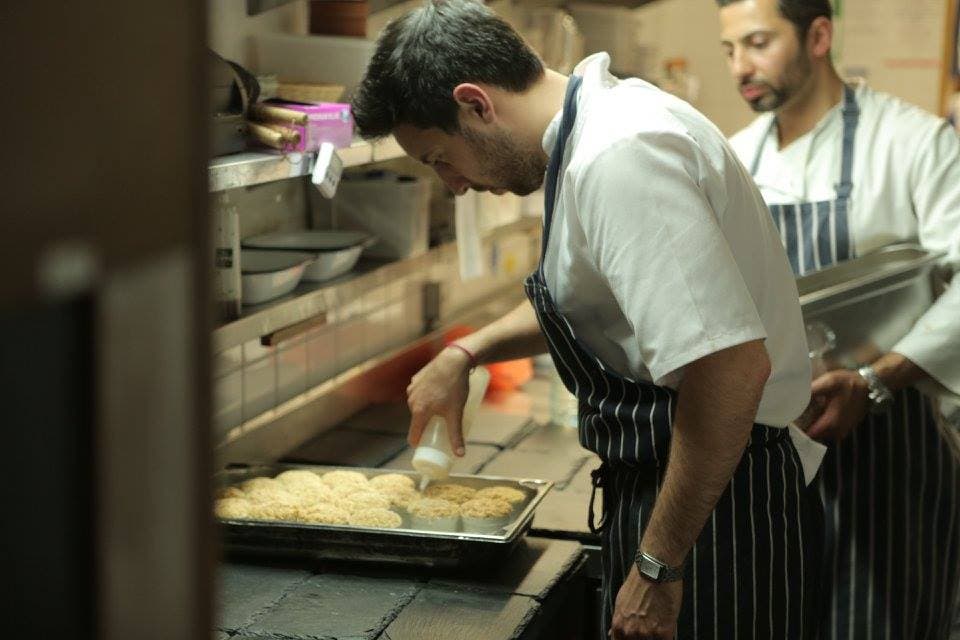 Juma's pop-ups in London restaurants include his five-course Iraqi dishes, which have given "Juma Kitchen" some publicity, the latest being is his new bi-weekly food column at the London-based Evening Standard paper.
On Thursday, he gave food enthusiasts his first recipe of meat-stuffed rice dumplings drenched in lemony tomato soup with turnips in what is known as kubbat hamuth.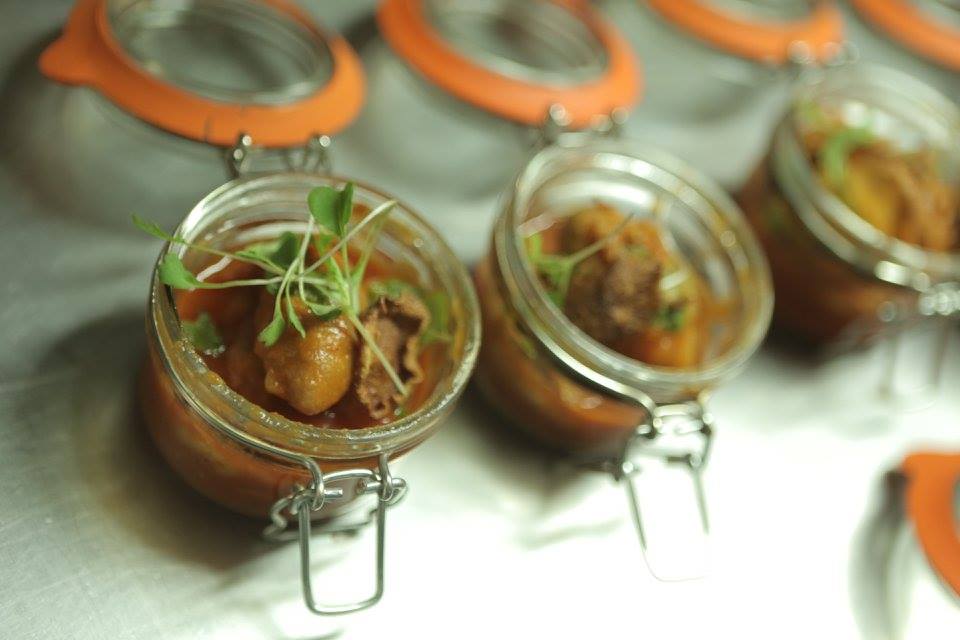 Kubbat hamuth is one of the "main standout" Iraqi dishes Juma grew up enjoying, thanks to his father's Iraqi influence, but "have not seen in restaurants" in London.
"I have not seen kubba, the various types of kubba that Iraq has to offer, they are not around," he said.
Unlike neighboring countries, kubba or kibbi which are meat croquettes, meatballs or dumplings, Iraqis make their coatings not only from bulgar wheat but also from other carbohydrates such as rice or potato, giving it more variety.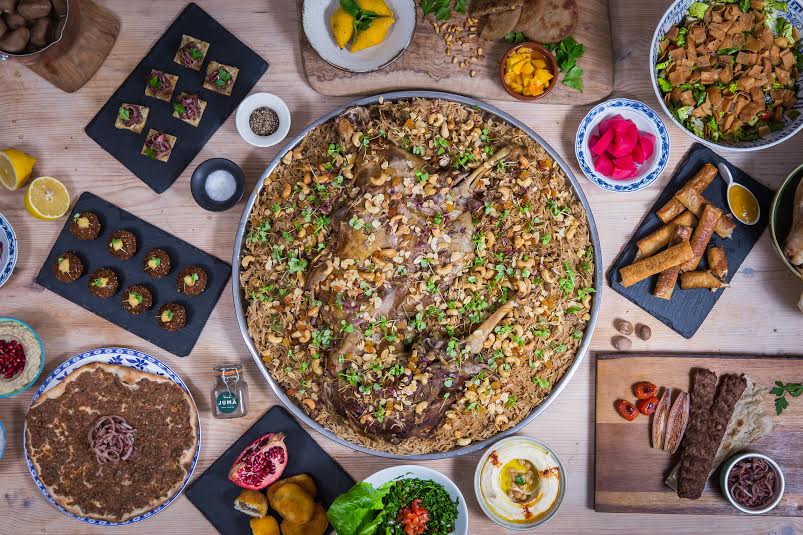 "Also qouzi [Iraqi lamb shanks and rice], dolma [various stuffed vegetables] and masgouf [grilled carp] are other understated Iraqi dishes," he said. "There are one or two Iraqi restaurants serving masgouf in London, but it is still very understated," he lamented.
The seasoned carp has become a national dish in Iraq, a country with two rivers, the Tigris and Euphrates.
In 2012, Juma left his job in London's financial district to pursue his passion as a chef promoting the "understated" Iraqi cuisine. While he does not have his restaurant yet, his journey is proving to be busy with his catering business as a private chef and promoter of his favorite cuisine.
"When I promote Iraqi cuisine, people notice it, they ask what it is," he said, adding that his target customers was mainly non-Iraqis. "They have mostly never seen these dishes before; that is exciting by itself to serve people food that they never seen before."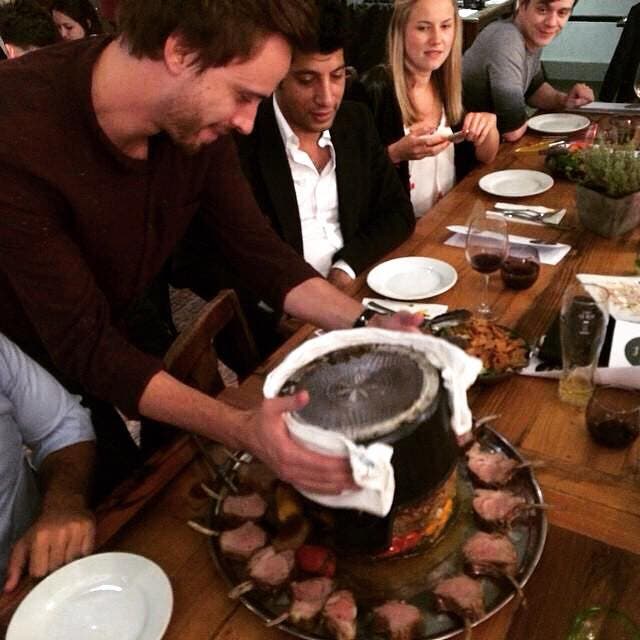 The gourmet-flared chef said one of the best ways to further promote Iraqi food is by working on presentation. "We can't just have a lamb shank on top of rice with a bowl of soup next to it. We have to be more refined and really become more confident," he advised.
He is also working to modernize some traditional dishes, including Iraq's traditional cookie, kleicha, which is usually eaten with cardamom tea.
"I am currently recipe testing kleicha and using more of a thicker and richer date paste, and using more shortcrust pastry, almost making it into a tart. And instead of cardamom tea, I am making cardamom tea ice-cream," he described. "I am reinventing the taste sensation while still educating people on what Iraqi food is."
He is also experimenting with kubbat hamuth by cooking the turnip in three different ways, rewarding his customers with more textures.
"So I would fry turnip crisps, use the core of the turnip and stew it with the sauce, and I would also make a crumble with the turnip," he said.
As Juma continues experimenting and promoting his self-styled Iraqi cuisine, he says he has "no fear in telling people that Iraq has great flavor and food, putting politics aside."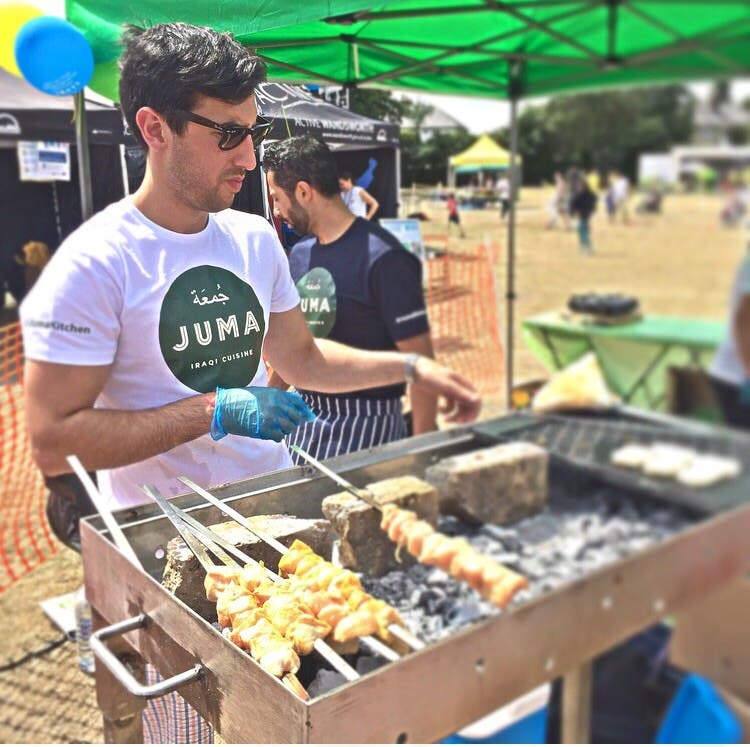 For more information on Juma Kitchen, please see:
Www.facebook.com/jumakitchen
Twitter/Instagram: @JumaKitchen