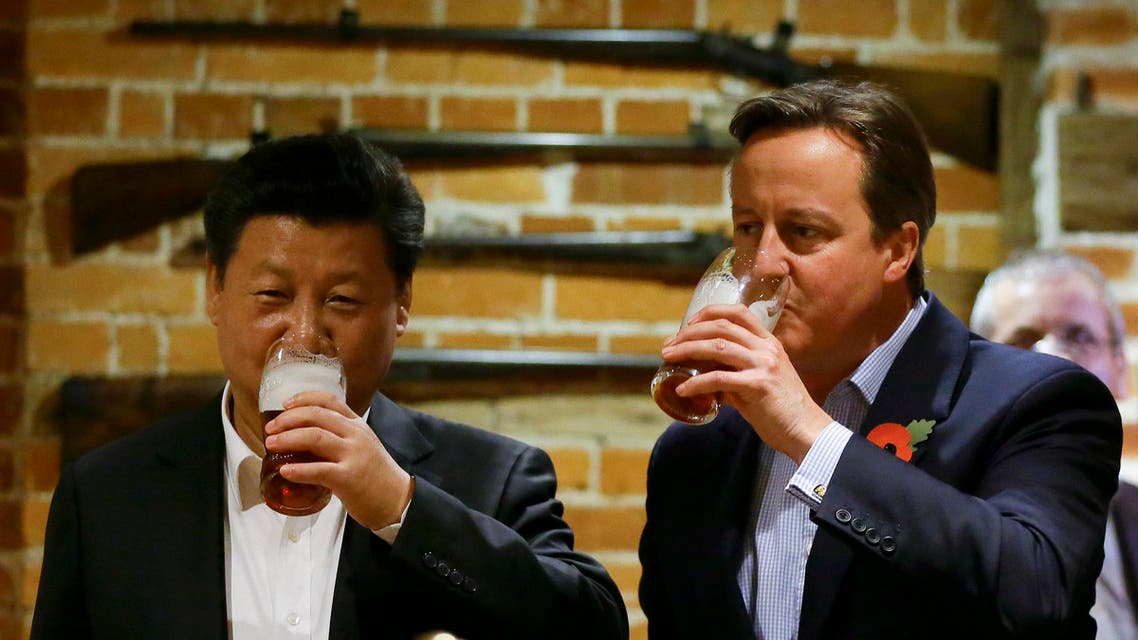 Chinese president's tipple sends UK ale exports soaring
The brewer has shipped 50,000 cases of the hoppy beer to China after Xi's visit to The Plough pub in England
British brewer Greene King on Wednesday said exports of its India pale ale (IPA) to China had increased sixteen-fold after President Xi Jinping was photographed enjoying a pint during his recent state visit.
The brewer has shipped 50,000 cases of the hoppy beer to China after Xi's visit to The Plough pub in Buckinghamshire, southern England, with Prime Minister David Cameron during October's trip.
"If the British prime minister chooses to drink IPA that's normal, but if the president of China chooses to drink a British beer it attracts lots of interest," Greene King chief executive Rooney Anand said.
"We've had a sixteen-fold increase in orders from China for IPA in the last few weeks and 50,000 cases are on a boat now to arrive in time for Chinese New Year."
Pictures of Xi sipping the pint and eating fish and chips soon appeared on social media, helping promote the image of him as a down-to-earth leader.
India pale ales were developed in the 19 century to survive the long sea journey from Britain to colonists in India.
The export boost helped the pub group, based in Suffolk, eastern England, boost profits in the first six months of its year by almost half to £121.3 million (172 million euros, $182 million).
The group bought rival Spirit over the summer in a £774 million deal, bringing it around 1,200 pubs across Britain as well as brands such as Flaming Grill and Taylor Walker.