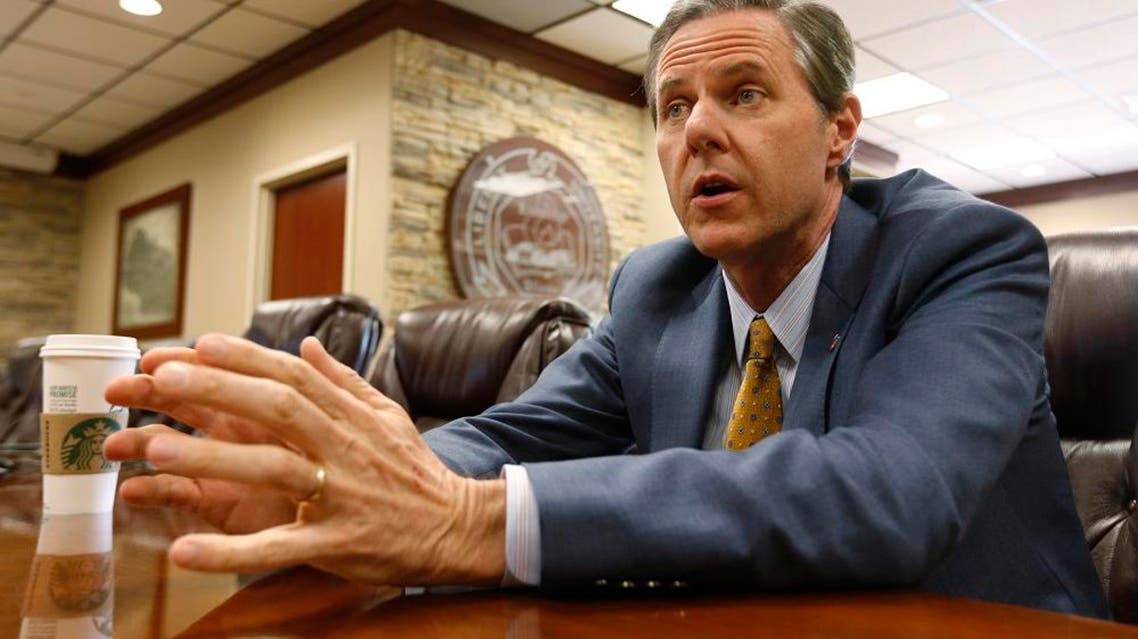 Liberty University president urges students to arm selves
The president of Liberty University has urged students to carry concealed weapons to counter any possible armed attack
The president of Liberty University has urged students at the Christian school to carry concealed weapons on campus to counter any possible armed attack, saying that "we could end those Muslims before they walked in."
"Let's teach them a lesson if they ever show up here," President Jerry Falwell Jr. told students Friday.
The call was met with rousing applause from students, but some said Falwell went too far when he appeared to be referring specifically to Muslims, the News & Advance reported.
"I've always thought if more good people had concealed carry permits, then we could end those Muslims before they walked in," Falwell said.
Questioned by a student on social media, Falwell said he was referring to Islamic extremists.
"I was referring to 'those Muslims' that just carried out attacks in Paris and California," he said in response on Twitter.
Reached later by the newspaper, Falwell said, "There are many good Muslims, many good moderate Muslims."
He did not respond to an email from The Associated Press seeking additional comment.
Falwell said he's decided to carry a gun after recent attacks.