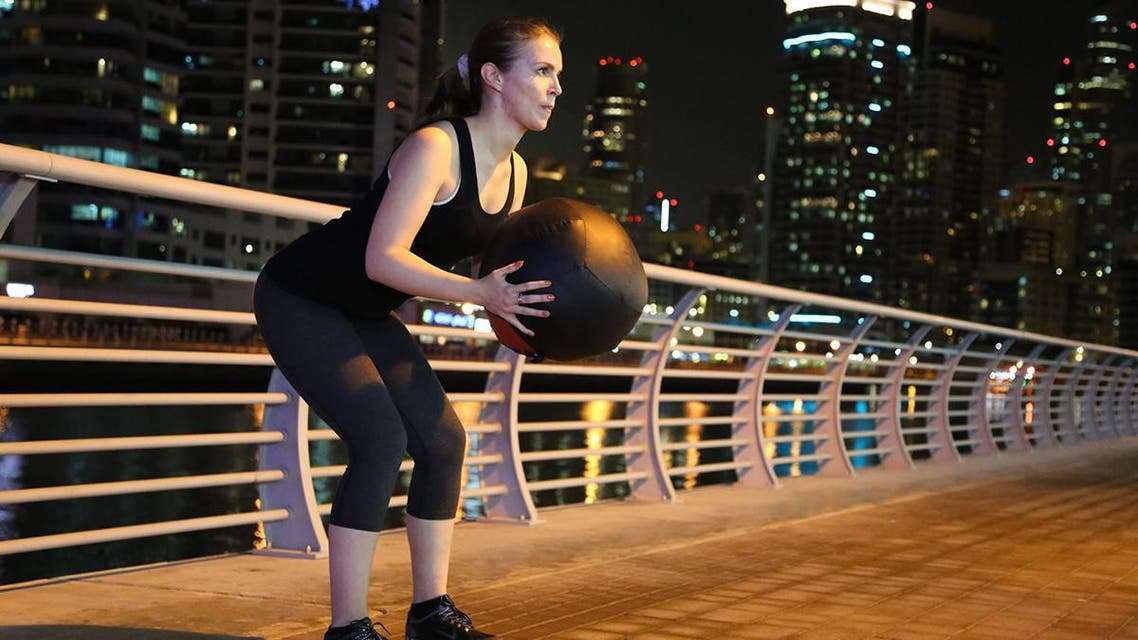 How to build more functional glutes
Apart from looking good, our glutes act as a support to stabilize our pelvis and spine
Apart from looking good, our glutes act as a support to stabilize our pelvis and spine.
In today's society, much of our activity is spent seated, which causes the front side of the body to become tight - this weakens the muscles in the back, such as the glutes. Here are three exercises to wake up and strengthen the glutes, allowing them to function better.
Functional lunges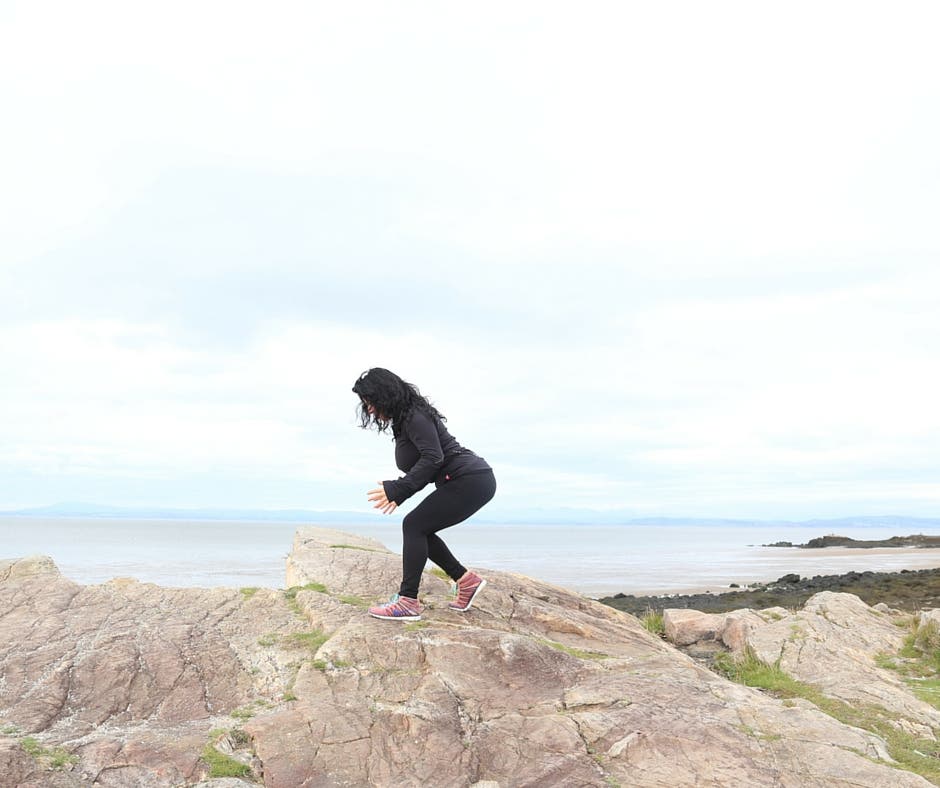 There are many common dysfunctional patterns in traditional lunges, from hips shifting over to one side, to poor joint stacking, which means more pressure is placed on the knees rather than working the glutes. The functional lunge places more emphasis on hinging your hips back and applying 90 percent of the weight on the front leg to allow for greater glute activation.
- stand with your feet hip-distance apart, feet pointing forward
- take a comfortable step forward with one leg, and plant the front heel into the ground
- drop the hip on the forward leg back and bend at the knee, lowering yourself closer to the ground, placing most of your weight on the forward leg
- tuck under and squeeze the butt on the back leg to help stabilize your lower spine
- flex your foot on the back so the heel is raised off the ground
- pushing off the heel on the front leg, power yourself straight back to the starting position and alternate legs
- keep your navel drawn in throughout the movement, and keep your shoulders from rounding forward
- perform three to four sets of eight to 12 repetitions each
Medicine-ball slams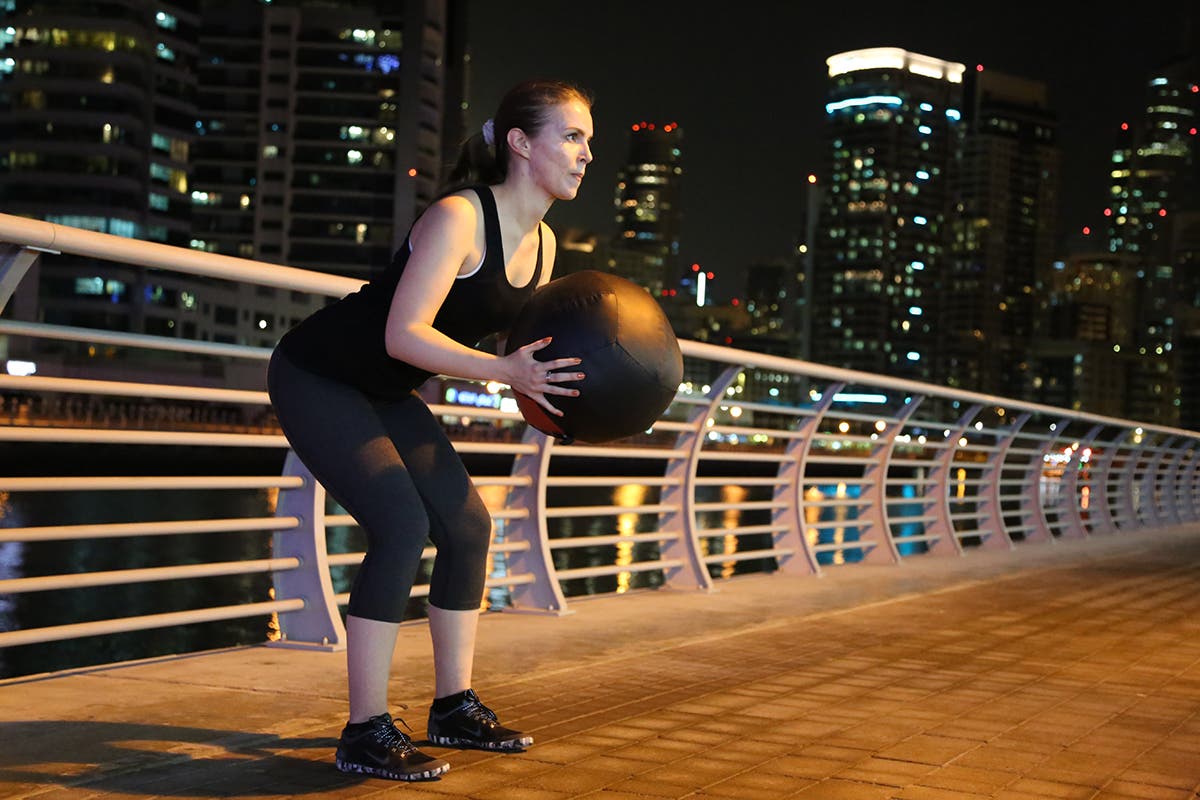 This exercise encourages you to use the power from the hips as they drive back to slam the ball down, placing less force on the arms and more on your glutes. You will need a dynamax ball for this exercise.

- stand with your feet hip-distance apart, feet pointing forward
- pick up the medicine ball, pressing your palms up and keeping your elbows close into your body
- elongate your back as you come up, and lift the medicine ball straight up above you
- push your hips back and slam the ball down in front of you
- make sure to distribute your weight through your hips, keeping the knees behind the toes and feet firmly placed on the ground
- try not to use force, but allow momentum to bring the ball down
- If done correctly, the ball will bounce back slightly into your hands without you having to bend down to pick it up from the floor
- perform three to four sets of eight to 12 repetitions each
Contralateral step pull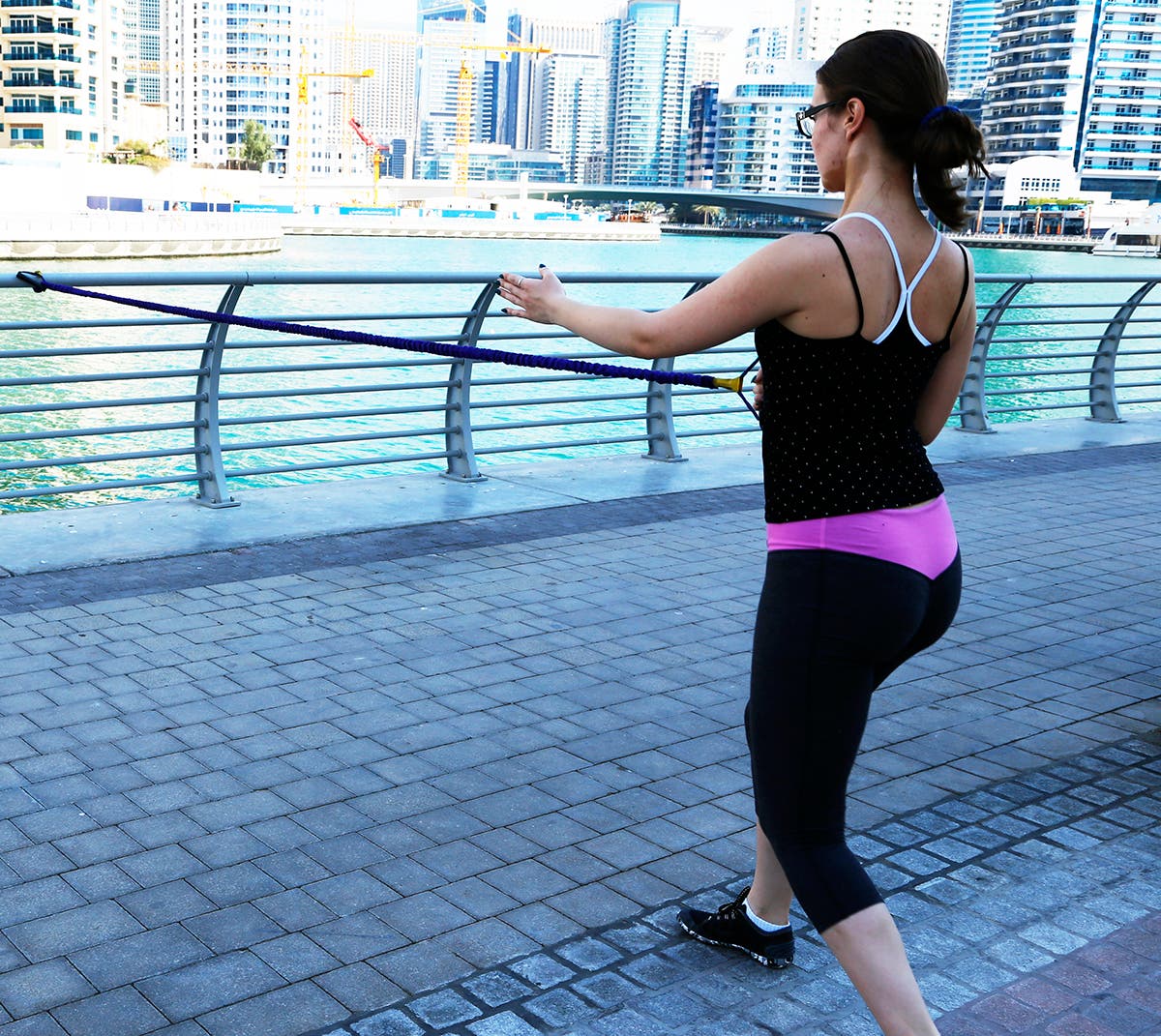 This advanced exercise activates your glutes in a functional manner, as it mimics walking and running patterns we perform in everyday movement. You will need a resistance band for this exercise, or you can use the cable pulley machine at the gym.
- stand in a staggered stance position with one leg forward and one leg kicked back, with your back heel off the ground
- stand with the arm correlating to the back leg holding the resistance band, and the opposite arm stretched out in front of you
- keep your back extended and your hips slightly back, and posterior tilt your pelvis (tuck under your hips)
- draw your navel in to activate your core muscles
- firmly step back with your front leg, while pulling the resistance band with the same arm
- the opposite arm should remain straight in front of you
- do not allow your upper body to bend forward - keep your back upright
- keep your hips still, allow for a twisting motion to come from your trunk - this will increase glute activation
- perform three to four sets of eight to 12 repetitions each
Our fitness expert can be contacted on Facebook and Instagram