Khalaf Al Habtoor awarded 'columnist of the year' by Al Arabiya English
The prominent UAE businessman slammed the controversial remarks made earlier this month by Donald Trump
Prominent UAE businessman and public figure Khalaf Al Habtoor was lauded by Al Arabiya English on Thursday as the news site's columnist of the year.
The award was given to Habtoor to mark his "outstanding contributions in bridging the communication gap between the Arab World and the West through his bold positions, insight on global affairs and ability to influence public opinion."
The ceremony took place at a gala dinner during the second Al Arabiya Global Discussions forum, a two-day event bringing together regional diplomats, political analysts, academics and journalists to discuss regional issues, including Islamophobia.
In a strongly-worded address before the ceremony, Habtoor slammed the controversial remarks made earlier this month by U.S. Republican presidential candidate Donald Trump, who suggested a ban on Muslims entering the United States.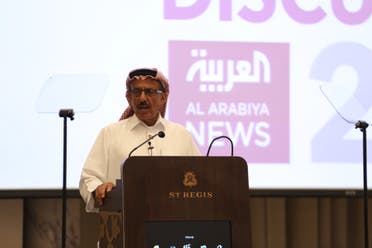 "I cannot imagine a world where Donald Trump is the President of the United States of America," said Habtoor.
"Financial gain and [politics] aside, how can anyone of good conscience continue to do business with this person or his companies?" he added. "Trump the man and Trump the brand are the same thing."
On August 5, Habtoor first voiced his support for Trump on the Al Arabiya News website, calling the U.S. tycoon's candidacy a "breath of fresh air." His endorsement caught the attention of several media outlets at the time.
But late last month, Habtoor withdrew his support, writing in his Al Arabiya News column: "I was wrong [to endorse Trump] and I do not mind admitting it."
He then told CNN on Dec. 9 - shortly after Trump suggested a ban on Muslims entering U.S. soil - that the presidential candidate was in his view the "the biggest enemy of Islam." His reversal was keenly noted by multiple news sources in both the Gulf and the West.
Earlier this week, Trump's image and name was taken down from parts of a Dubai golf course and housing development amid the uproar, while a local retailer withdrew Trump-branded products from its chain of home decor stores across the region.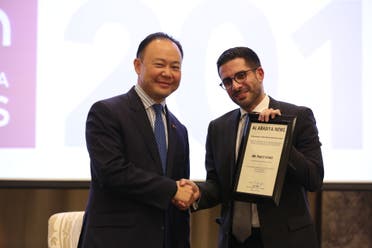 Al Arabiya News (English) also recognized Pablo Kang, Australia's outgoing ambassador to the UAE and Qatar, for his diplomatic work in the region over the past four years.
In his address to the conference, Kang spoke on multiculturalism and the fight against extremism.
"If two countries such as ours can become firm strategic partners - geographically remote, but bound together by our like-minded aspirations for the human condition - then the world can and will defeat this latest threat to our civilization," said the diplomat.
Full coverage of the both Cross-Cultural Communication Award and Al Arabiya News Global Discussions Forum will be available at english.alarabiya.net.